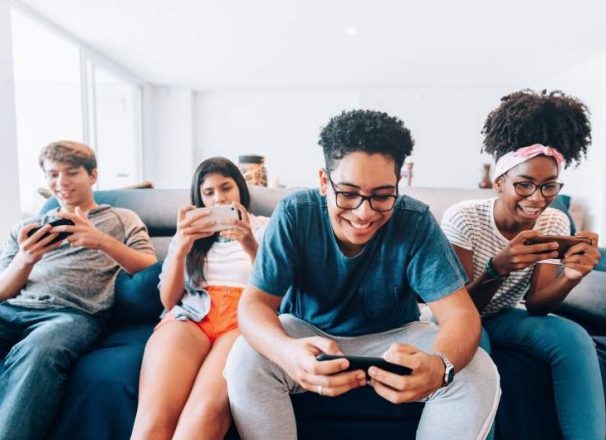 6 second take:
With so few schools teaching financial literacy, it often falls on parents to teach their kids about money. Could these apps help?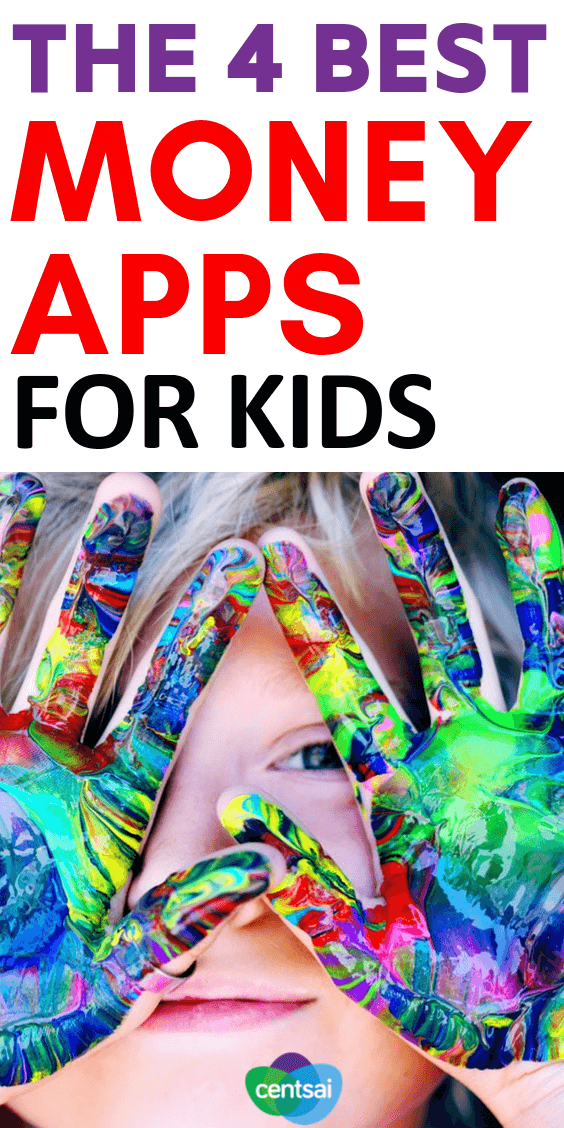 Want to know how we rate products? Check out our methodology.
I give a lot of thought to how to teach my children money lessons that are practical, relevant, and within reach.
My daughters, 15 and 12, know the very basics about how money works from their father and me. Their school — like many — doesn't even cover rudimentary personal finance as part of their curriculum. Well, unless you count the occasional math problem called "financial literacy," with which they may learn the rote calculation of how much a product costs at 20 percent off. But let's be honest — financial literacy is a heck of a lot more than that.
Here are some questions I focus on with them:
How do you differentiate between a need and a want?
What is the benefit of earning and saving money?
What is delayed gratification?
Why is an emergency fund important?
What is the psychology of a sale? Though a store advertises something for 50 percent off — it is actually 100 percent off if you don't buy it at all and save your money.
At the grocery store, what is actually the best deal? We sometimes compare not only unit price, but also ingredients.
Keeping up with the Joneses by having the latest phone or gadget may feel important, but it's an endless pit once you start comparing yourself materialistically with others.
As the states jockey responsibility for whether basic financial literacy skills should be taught in high school at least (currently only 19 states require high schools to teach students a course about personal finance), I decided to venture out on my own to find solutions to applied financial literacy for my daughters.
Discovering Money Apps for Kids
What I found is an array of money apps that help parents teach kids how to manage their finances. At first, I was dubious. As a Gen Xer I have been slow to jump on the digital finance bandwagon.
Why? Primarily because I think there's a lot to be said about the tactile experience of having real money in your hand and exchanging it for a good or a service — to know money's worth instead of thinking about it as an abstract digital experience.
That said, digitization comes with some cool benefits to automating real-life personal finance lessons for my daughters in our busy daily lives.
How do money apps for kids work? For the most part, the parent opens the account, which is easy to set up via an app, adds funds from their bank securely, orders cards for their kids, assigns chores and other ways to earn money, and the parent and teen have a very transparent money experience. I can see where they spend their money and on what.
I took a look at Greenlight, Current, GoHenry, and FamZoo to see what these money apps for kids have to offer.
Want to Use a Top Money App for Your Kids? Check One Out Today >>
1. FamZoo
No review of family debit cards or money apps for kids would be complete without mentioning FamZoo. It is, I believe, the very first of its ilk, created in 2006.
Its creator, Bill Dwight, is one of the most modest and kindest entrepreneurs I have met. We crossed paths a few years back on the financial literacy conference circuit. Heck, I'm not sure he remembers me, but boy do I remember him. Dwight created an allowance app using a simple Excel spreadsheet in 2005 for his kids — far before these other apps entered the market.
A Princeton graduate, Dwight spent years as a software developer, first at Oracle, then two successful stints as the head of engineering and product development at companies such as NetGravity (purchased by Doubleclick and then Google) and Elance.
The fortunes of Silicon Valley must have shined on Dwight because he founded FamZoo in 2006 — considerably earlier than other players entered the market — and bootstrapped the company since.
Why do I tell Dwight's story? I admire what this father of five had the foresight to create. Like many entrepreneurial stories, his company was unintentional at first — he was trying to solve teaching financial literacy to five kids before it was a trendy market. What started with a family spreadsheet morphed into an app.
If there were a good, smart guy who should win the "money apps for kids" contest, Dwight would win first prize. That's why.
FamZoo is good for teaching kids about financial literacy from preschool onward. It has two systems: one the traditional credit card model that other companies have now adopted; for younger kids, Dwight has developed an IOU system that doesn't focus on prepaid cards. To ensure his program is helping families with younger kids, much of the same functionalities exist in an IOU form.
Kids can see their own dashboard and indicate when they have done a chore, when they want to save, or when they'd like to give to charity. Families with children under 13 can opt for an "on behalf of" card that carries the parent's name.
FamZoo Is a Top Family Money App That Gives Your Kids a Finacial Education — Order Online Today >>
Bang for Your Buck
FamZoo has a tiered payment structure. The first four cards are provided for free. After the fourth card, a $2 per-card order fee applies. There is a monthly subscription fee of $5.99 a month/family if you are on auto-renew, but you choose to pay monthly.
FamZoo rewards loyalty. If you pay six months in advance, you pay $4.33 per month/family; $3.33 per month/family if you pay for a year in advance; and $2.50 per month/family if you commit to two years or $59.99 paid once. There are no credit fees like with the other cards, as you can't spend more than what is already on the card. FamZoo does not charge for direct deposit from working a job.
FamZoo has the most generous referral program, paying $15 for each family that signs up and subscribes to FamZoo. The family you refer gets a free month, creating a win-win. FamZoo offers a one-month trial for its credit card system and a two-month trial for the IOU system, which you can use worldwide in its most basic format. The IOU program is billed with the same tiered structure.
FamZoo partners with Mastercard and uses TransCard to store any sensitive info, the same payment processor Mastercard uses. Hence, you are ensured financial services quality data protection.
The cards currently do not come with a chip because the added cost of $5 to $6 per card is steep. FamZoo plans to offer the chip technology as an add-on down the road.
Ease of Use
If you don't care about the latest trends in web design, FamZoo's interface suffices. I had no problem setting up an account.
The one issue I noticed, which might be slightly off-putting to the paranoid, is FamZoo's explanation about why it must collect one's social security number and physical address: due to the Patriot Act.
The other apps ask for my personal information unapologetically, but FamZoo's transparency, while appreciated, almost made me stop dead in my tracks until I realized it was no different than the other apps. Explaining the why — providing total transparency — made me acutely aware of the personal details I was sharing.
FamZoo indicates at the top of its app that it has a Facebook group for FamZoo parents dedicated to financial literacy. Dwight goes to great lengths to answer any questions regarding the app or financial literacy in the group. There is no lack of passion or community at FamZoo.
The app supports the idea that there can be a dialogue between kids and their parents about various money requests — a chat feature — while the parent retains ultimate control of the purse strings as with the other cards. FamZoo's in-app chat aspect feels more democratic and supportive of learning and supporting various family learning styles.
One of the best aspects of FamZoo is the blog, which I recommend as a financial literacy resource whether or not you ultimately subscribe to the card.
In one article, Bank of Dad Dwight gives reasons to use FamZoo as a means to improve behavior.
In a blog post, he writes about the old-fashioned cuss jar, which (those of us who are old enough remember) is the practice of putting a nickel or dime in a jar every time we used an f-bomb. Dwight expands the list of when using a virtual "cuss jar" might be a teaching moment. As a parent, I have experienced all of these:
Hurting a sibling (Biting is a favorite!)
Blowing off chores
Cell phone data overages
Being home late
Messy room
Screeching
Backtalk (A teen classic that includes muttering under your breath. And yes, your mom can hear you!)
Slamming doors (another teen classic)
Attitude (the teen catch-all)
Lying (future politicians anyone?)
They're definitely all pain points.
FamZoo's list of features includes those similar to other cards: instant money transfers, scheduled transfers, real-time activity alerts, lock and unlock card, request money, automate, and track reimbursements, detailed decline info and what action to take, payment and chore checklists, spend, save, and give accounts, payment splits within accounts (teaching kids to withhold savings and donations before spending).
You can also pay yourself first in a category marked "savings and emergency fund" and use parent-paid interest with a chart that illustrates compound interest visually in a specific time frame, family billing (hey, I like the idea of teaching that their portion of a cell phone bill is not written as a right in the Constitution), and informal loan tracking.
Customer Service
For any issues, you can call 1-412-FAMZOO1. There is also a form on the FamZoo site that says you can expect replies within 45 minutes, even on weekends. And the Facebook group is vibrant as well — a big plus.
Reputation
Any company that has a section of its site dedicated to how FamZoo can help educators gains credibility in my book. I did not find FamZoo on the BBB site, which leads me to believe no one has had a big enough complaint to contact them. Dwight has never made a huge marketing push that I know of, so his app doesn't enjoy the popularity of some of the others.
Google Play has 5,000 downloads and 37 reviews with a 4.0 rating, and a 4.5 rating in the App Store with 103 ratings. Though it has won awards and received accolades from the likes of The New York Times, FamZoo has been more about the mission than the marketing and the numbers reflect that. I also appreciate that the site clearly states limits for the amount per card and load frequency, and that both limits are generous:
Card Load Amount
$2,500 per day
Card to Card Transfer Amount
$2,500 per day
Number of Loads and Transfers
99 per day
Total Card Balance
$5,000
Maximum Purchase/Donation Amount
$5,000 per single POS transaction
$5,000 per day
Maximum ATM Withdrawal
(Domestic and International)
$510 per day
Maximum Cash Withdrawal from Issuing Bank (Parent Card)
Full Balance on Card
Maximum Cash Withdrawal from Issuing Bank (Child Card)
$500 per single transaction
$500 per day
2. Current
Aesthetics shouldn't matter when it comes to personal banking, but the vibrant colors of Current's website and debit cards are energetic and fun, a clear play for the teen market. I would imagine it's eye candy to many Gen Zers.

Established in 2016, Current boasts 200,000 customers as of 2018 and offers two services: personal checking for those 18 years and older and teen banking.
For this review, I'm focusing on the teen banking aspect. I assume the personal checking is a way to easily transition teens — and retain customers — to a like-branded product once the teens turn 18.
Bang for Your Buck
The cost to set up a Current account is $36 per teen per year. Since I have two kids, that comes out to $72 per year for this money app. Greenlight is a better deal at $60 a year ($4.99 a month) for two adults and up to five kids.
Current also offers a 30-day free trial and is also FDIC-insured. Current offers $5 for every person I refer who sets up an annual account. Cards can be used internationally, and ATM withdrawals abroad are $3 per withdrawal while purchases are 3 percent of the total transaction amount. ATM spending limits are set by default to $500 per day for ATM withdrawals and a $2,000 per day spending limit.
There is a $5 replacement fee for any lost card. Current is partnered with Visa, and the card is issued by Metropolitan Commercial Bank. The additional fees are a minus, but the higher spending limits could be a plus, if your teen were traveling, for example, and needed extra cash.
Ease of Use
I found Current's user experience slightly more complicated than some of the other money apps in this list — I think because Current offers both personal checking and a teen account, I accidently added $50 (with my bank debit card) to an account that I thought would be for my teen, so now my younger daughter's smiling face adorns my main account. To fix it, I would have to contact Current. Inconvenient, but I appreciate the security vigilance in regards to account ownership.
Current includes a direct deposit option for teens who work jobs — a smart, practical feature. Teens can set savings goals, earn money by completing chores, pay or request money from friends (which can come in handy when splitting a bill), or donate to charity.
Current also has a "round up feature" through which teens can save change on the dollar of a purchase. For example, if my daughter buys something for $2.50, the round up would take 50 cents from her account and put it in savings. While I like the idea of showing that savings can be so easy it is unnoticeable, I'd much prefer my teens have to actively put thought into what they save — to notice and feel it.
Not to get on my mom box, but I believe part of why consumer debt is so high in the U.S. is because we aren't trained to think about saving routinely for our future.
As with many of the money apps on this list, parents receive real-time alerts of their kids' spending.
Regarding safety, Current says it uses encryption to protect data in transit and has strong password requirements. The app requires facial identification for access, and the card has an EMV chip with a double-opt in mechanism of using a fingerprint or face ID to unlock the app on one's phone.
Customer Service
Current says the fastest way to reach them is through an in-app chat with a support agent seven days a week. You can also message to open a support ticket, or call 888-851-1172. Chat agents are also available seven days a week, and phone agents Monday though Friday, 9 a.m. to 8 p.m. (ET).
Reputation
Current has 4,278 reviews on the Google Play store, with an average rating of 4.4, as well as more than 100,000 downloads and an 4.6 rating average in the Apple App Store, which has 10,400 reviews. Its parent company — Finco Services — has a BBB of an F and is unaccredited by the BBB.
CentSai contacted Current and spoke to Adam Hadi, vice president of communications. He acknowledged the BBB had not been on the company's radar, and pointed to the high ratings of the App and Google Play stores as evidence of Current's commitment to their customers. Hadi said he would ensure someone handled the BBB complaints — the company was simply not aware of them.
Current has 23 customer complaints at the BBB. Most of the current complaints seem to be about poor customer service or customer's difficulty navigating the app.
3. GoHenry
I had thought GoHenry was a newcomer into the market, but in fact, it has been available in the U.K. since 2012 and was released in the U.S. in 2018. This money app for kids is currently reaching for the one-million user mark.
The experience is dynamic, and information is readily accessible. I also appreciate the link to the Consumer Financial Protection Bureau (CFPB) for users to know their rights.
Of the children's debit cards thus far, I applaud GoHenry for letting a user navigate the app, not requiring me to open an account to understand the customer journey, and whether I wanted to sign up.
GoHenry has a strong financial literacy marketing message, citing that children as young as 5 are impressionable when it comes to money, affecting their behavior earlier than we'd like to think.
Bang for Your Buck
With one month free, GoHenry costs $3.99 per month per child. Since it has been in business for more than five years, it's closing in on three-quarters of a million customers across the U.K. and the U.S. It is for children as young as 7 and as old as 18.
Custom cards are offered in collaboration with Mastercard. They cost $4.99 per month and can have anything from a kitten's face (awwwww) to a basketball on the front. Since it's a pure debit card, it can't be overdrafted or incur overdraft fees. Adding cash is free on all apps, but ATM withdrawals with GoHenry are $1.50 per withdrawal. International ATM withdrawals are $2, and GoHenry warns there may be additional fees. International card transactions are charged 2.75 percent of the purchase price, and a lost stolen or damaged card costs $4.99 for each occurrence.
GoHenry is FDIC insured, and transparent about its fees, which are high relative to other apps like Greenlight. Customers get one month free and an elusive "gift" for referrals. Spending is capped at $120 per day and no more than four children can be on one GoHenry Account.
Ease of Use
I love the dynamic look and feel of the website, and this app is the only one that allowed me to look at the full experience before committing to a one-month trial. Strangely, it doesn't seem to allow both parents to join, and it's limited to four children.
Otherwise, the experience with GoHenry seems similar to Current. Children can earn, save, spend, and give. Parents receive real-time notification of their children's spending.
GoHenry has identified the Boys and Girls Club of America as its charity of choice and urges parents and children alike to set aside some money to learn the value of helping others.
In terms of security, the site lists a "state of the art" security chip, PIN protection, an easy-to-block card if it is lost or stolen, and 256-bit encryption. I would imagine the security of the three cards is similar, as there is nothing worse than a data breach, particularly where kids are involved.
There is also a way to decide whether your child uses the card in-store, online, or at an ATM. While it doesn't seem able to block specific merchants, you can block and ublock the card itself instantaneously.
All three apps have a feature I think is essential: allowing kids to set savings goals and slowly meet them. It's a real-life lesson in how badly do I need x, am I willing to forgo y and z to get it, and is it worth the wait?
Customer Service
GoHenry gets a gold star for customer support. It has seven day a week customer support from 9 a.m. to 5 p.m. (ET). I called at 4:40 pm on a Sunday and was so shocked to get a delightful British voice saying, "Welcome to GoHenry, how can I help?" So much so that I immediately hung up in shock. (Rude Americans.)
In all seriousness, to have a company with a human touch is a welcome add-on in the digital age. If you would like to hear the lovely British woman's voice, you can call 877-372-6466, but don't hang up. GoHenry also has a chat function and an email address: help@gohenrycard.com.
Reputation
I was surprised to see GoHenry has a B- rating with the BBB. It's not a horrible grade, but when I read the reviews, I also saw the company not only responded to complaints, but tried to rectify issues — so I do wonder why it has its current rating. On Google Play GoHenry has (surprise) had more than 100,000 downloads and an average customer rating of 4.6, with 6,721 reviews. In the Apple App Store, it has a 4.6 rating with 1,300 reviews. New to the U.S. market, but people who have downloaded it seem satisfied.
4. Greenlight
Bang for Your Buck
Greenlight has a one-month free trial and a consolidated charge of $4.99 for two parents and up to five kids. While I don't love the monthly charge, I do like the transparency. There are no "hidden" charges for money transfers or usage, except for those passed on by outside ATMs.
There are three other fees they charge. For a one-off $9.99, I could have had my daughters' faces emblazoned on their debit cards, which I declined.
And while the first card replacement is free, the second is $3.50, as are all subsequent cards. Express replacement is $24.99. The lesson: Don't lose your card. Life does happen, though, and parents can freeze a card at any time.
Greenlight has an agreement with Mastercard and Community Federal Savings Bank and is FDIC insured. The app does not offer overdraft protection or credit. It is a true debit card.
The feature of being notified — real time — of when and where my children spend money is a big perk. For parents who want even more control, they can "greenlight" places where their kids are allowed to spend money, which means that they can't spend it elsewhere. You can also refer a friend and get $10 for each new open funded account.
This money app for kids can be used internationally with no fees, according to its site, but does provide a list of countries where it's not accepted. It can also be used at ATMs where a Mastercard, Visa Interlink, or Maestro name or logo appears. The same is true internationally. Many ATMs charge fees. Greenlight passes on these fees, but does not add to them.
Ease of Use
Go to the site or your App Store and download Greenlight. Once you install the app, it will prompt you to add your phone number and basic personal and banking info. If you are unsure if the service is a keeper — as I was — your first month is free.
Parents have a wallet on Greenlight where they add money from their bank account. I started with $125. Next, I added my children, and personalized their dashboards. I also requested debit cards for them that arrived in the mail within three days.
However, I decided not to opt for auto-funding because I want my children to be accountable. I assign daily chores on the app for my daughters to complete. Part of the exercise for me is to ensure my girls are doing what we agreed upon for their weekly payment.
I added their dad, so he can also add to the daily chores or set up one-time chore earning option. You can use Greenlight with Apple or Google Pay.
The best part of this app is the different silos that my daughters have to save their money. Once a week, they receive their allowance — once I approve it via a reminder text from Greenlight. The allowance automatically goes into their spend section, but they can also move money to "give" it to charity or "save" it if they wish.
If they save, you can also set a "parent-paid interest" where the Bank of Mom is currently set at 5 percent APY. The app has sparked conversations about savings and interest with my daughters. I have also exercised the turn-off button when chores go unfinished. I'm a hard ass and I'm not sorry for it.
It's important to note that Greenlight limits monthly withdrawals to $105 per individual and $525 a month per family. Greenlight's Q&A section is equally robust on its website and on its app.
As you can see, I have a full accounting of where money is spent. I found out accidentally that money placed in savings needs my approval before it can be moved to earnings for my daughters to spend.
One day after school I received a frantic call from one of my daughters. She wanted to use her Greenlight to buy a froyo at Pinkberry and didn't have the cash in her earn section because I had moved unused money to savings to teach her about interest. I was glad to know she needed my permission before moving out of savings.
Yes, I gave her $7 for her frozen treat — ridiculous, but that's another story and lesson.
Both my daughters were apprehensive about setting up their PINs — which we did together — another teachable moment. One uses it regularly and comfortably. The other is cautious, and still prefers to use cash.
The only negative is that I need to frequently remind my kids to do and check off their chores. But that is a behavioral component that no technology can fix.
Safety is also a concern for any parent where money, their children, and the Internet are concerned. Greenlight has an EMV chip and requires a PIN that you and your teen set.
As an added layer of protection, I enabled my facial recognition as a requirement to access my app. Greenlight has blocked the ability for cash back, wire transfers, escort services, massage parlors, and lotteries. Any attempt at such a purchase will be declined. I'm glad to know I won't catch my daughters at the horse races!
Reputation
The app is a part of Greenlight Financial Technology, Inc., and holds an A- from the Better Business Bureau (BBB). In the Apple App Store, Greenlight has a 4.8/5 with more than 24,000 ratings. In Google Play, the kids' money app has a slightly lower average rating of 4.2 out of 2667 reviews, with more than 100,000 downloads.
Customer Service
You can send emails to support@greenlightcard.com. There is also a Facebook group with some mixed reviews, but Greenlight seems eager to solve any issues.
The company also has a contact form on the website, a customer service number 888-483-2645, or you can message the Help Center in the app. Greenlight has 24-hour automated phone service, including the ability to report a lost or stolen card. One can also write a complaint to its offices. The address is listed under the terms and conditions on the app.
The Bottom Line on Money Apps for Kids
Each of these money apps have strengths and weaknesses. What I learned is they are all potential smart tools for teaching applied financial literacy, as long as you use the technology as a tool and a resource. If I don't enforce checking off chores or consistently doing work, there need to be soft consequences because in real life, my daughters need these behaviors to be responsible and to understand that money doesn't come falling from the sky.
There is a behavioral component that FamZoo has particularly invested in above and beyond other money apps for kids. It even has a lengthy blog full of practical tips and suggestions culled over 12 years of passionately embracing financial literacy solutions. A slick-looking debit card may be cool, but after that, it's what's behind it that matters.