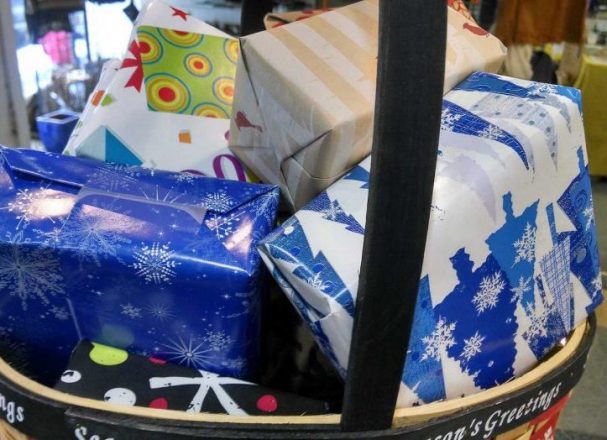 6 second take:
You can either make this holiday a smart one or one that blasts a big hole in your budget. Try buying secondhand gifts.
I'm not going to lie: This year has been financially difficult for my family. When you're hurting for money, it seems as though the holiday season springs on you out of nowhere.
Each household is expected to spend $1,536 during the holiday season this year, according to a study by Deloitte, with gift purchases taking up 34 percent of this spending. Unsurprisingly, gift cards are the most popular type of gift. Not for me! I might not entirely throw gift-giving out the window, but I'm definitely looking for cheap ideas so that I can save money.
My Top Cheap Gift Idea: Secondhand Items

Regardless of my financial situation, I still want nothing more than to make this the best holiday yet for the kids on my shopping list. But being a financially savvy person, I'm going to stay on budget, spend what cash I have saved, and make healthy financial choices by following one simple strategy: Buy secondhand gifts.
"There's a lot of reasons people avoid buying used items for gifts," says CentSai's resident financial expert, Peter Neeves. "Psychologists refer to gifts as symbolic markers of both the gift giver and of the relationship between parties."
"People may be afraid of being found out, fearing that a used gift is indicative of not caring about the relationship."
That said, Neeves adds, "Some gifts play well used, such as cars. Many people who wouldn't take offense at a used Corvette might take offense at used jeans. It's very contextual, and it depends a lot on the relationship between the parties." So make sure you and your recipient are on the same page when it comes to quality
Secondhand gifts save money, reduce waste, and keep you from regretting that purchase that the kids grew out of or lost interest in. When you do it right, it also guarantees that you'll be getting the best deals possible. Bye-bye, Black Friday! (In fact, the same Deloitte study shows that late shoppers save 28 percent more than those who begin before Black Friday. Insane!)
How to Make Secondhand Gifts Look New
Iron pages of old books to flatten them.
Remove all sales stickers.
Clean old toys thoroughly — a bit of elbow grease goes a long way.
Put multiple used items in a gift basket for that extra flair.
Refurbish secondhand products. A bit of paint, a floral upholstery, and you're sorted.
Shrink wrap!
Put some thought into the wrapping process. Bows, ribbons, name cards — anything goes.
Tips for Buying Secondhand Gifts
The trick to having a successful buy-used holiday is in knowing how to score a great, high-quality deal. Here are my top six favorite tips for ensuring that you get your money's worth:
1. Ask Questions
The most important thing to do before you buy secondhand gifts is to make sure that they're smoke- and pet-free — especially if there are allergies in your household.
Always ask for additional pictures if the toy has a defect, such as a dent or a stain. And be wary if the seller doesn't describe it in detail or bother to provide pictures.
2. Don't Be Afraid to Request
This year I wanted to get my daughter a Bilibo chair, but I didn't want to pay full price. I put an ISO (in search of) request on a local Facebook page. Within an hour, I had three Facebook sellers offering me their excellent-quality Bilibo chairs for less than $5! It goes to show that it never hurts to ask.
Be specific about what you want and the condition you want it in, and don't just take the first offer that comes your way.
3. Know Where to Buy Secondhand Gifts
For big items — outdoor play homes, for example — search first on local Facebook sales pages and on Craigslist. It's best to check out sites like ThredUP (which is offering 20 percent off your first order) or Poshmark for quality clothing, especially designer brands.
Make a Real Fashion Statement — Shop Discounted Clothes >>
Deals on big-ticket items and collectibles always seem to be at the best price in Facebook sales groups and on eBay. In fact, I purchased a complete Paw Patrol set (retail value of $120) for my daughter for $30 through eBay.
Look into brick-and-mortar stores or sales. For example, garage sales can be gold mines for cheap and secondhand gift ideas. Check out any of them that you pass by. One person's trash and all that!
Also, don't be afraid to purchase new and excellent-condition clothing and shoes from consignment stores that have quality control in place. And stores like Goodwill, Savers, and other secondhand children shops are known for their toy selections and dress clothes.
4. Know What Secondhand Gifts You Shouldn't Buy
There are some things you just don't want to take a chance on. For example, I stay away from buying boxed items. These are toys like puzzles, games, and building sets that you need to have each piece of in order to make them worthwhile.
Unless there's some form of buyer guarantee, don't take the risk with certain items. Who wants a puzzle with a missing piece?
I also avoid anything that mold can grow in. Plastic baby dolls with a feeding component or bath toys — which get wet — may be a health hazard. Let's just say there are certain items I don't ever want to buy secondhand: underwear, baby bottles, you get the idea.
Look for other cheap ideas if these are on your gift-buying list. Keep an eye out and you're sure to find discounts and deals on new items. (There are tons of coupon-clipping sites and apps that can help you with that search.)
5. Double-Check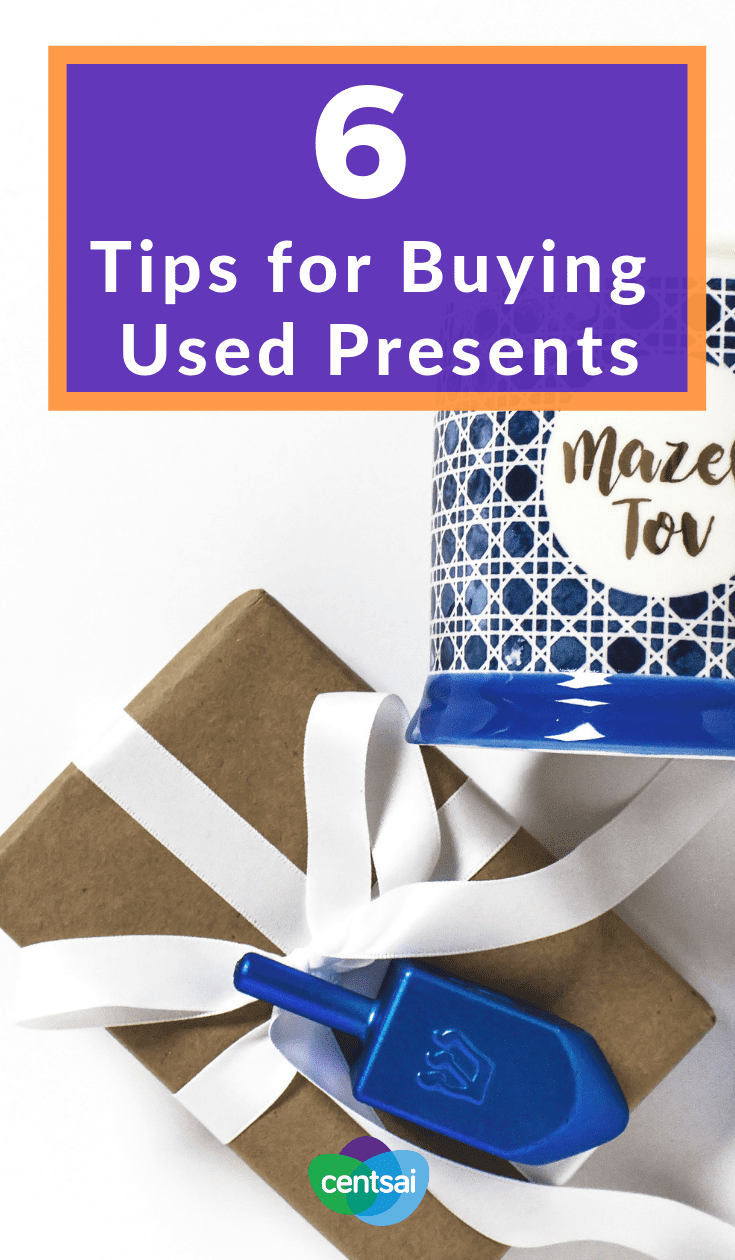 When I first started planning to buy secondhand gifts for the holidays, I made the mistake of getting overly excited. I was thrilled to find a seller advertising a crib that I wanted for $5. I practically sprinted to the person's house. But when I got home, I noticed that it had stains all over that hadn't been disclosed during our presale conversations.
It's not a huge deal, but I would have passed had I taken the time to check the item before paying. Now I don't hand over my money until I've thoroughly vetted the product for stains, rips, tears, missing parts, weird smells, and so on.
6. Shop Smart and Safely
Whenever you buy from another person, you should follow some safety measures. First, never wire someone money. Instead, use third-party money-transfer systems like PayPal if you pay online. If you can't resolve a dispute with a seller, most forums or your credit card company will help you if you have been genuinely misled.
For in-person purchases of more than $20, I insist on meeting in a safe, public area. But most importantly, use your gut feelings to determine whether or not a purchase feels right for you. There are scammers out there.
Final Thoughts on Secondhand Gifts and Other Cheap Ideas

Your holiday season doesn't need to be about store sales, plastic packaging, or blowing your savings. For my family, buying secondhand gifts is the smartest financial, environmental, and personal choice I can make. By shopping intelligently and safely for preloved toys and clothes, we can guarantee that our child will have a holiday she won't soon forget.
That said, if you'd rather buy new, there are still ways to ace the holiday shopping game. Make sure you do your research to find the best deals.
Additional reporting by Kelly Meehan Brown.