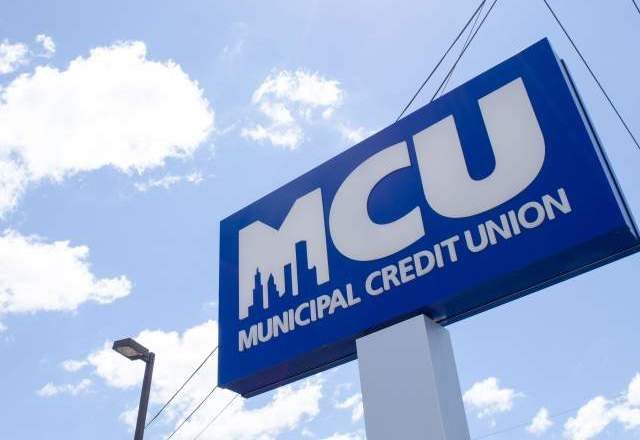 6 second take:
Credit unions offer an attractive alternative to traditional banks. But what are they, exactly?
Credit unions aren't traditional banks, but they function like them — in a good way. A really good, honest way. With credit unions, you can deposit your money into a savings account or get a car loan, mortgage, or other financial services. But the cool thing about credit unions? They're not-for-profit organizations (they don't pay taxes).
They're cooperatives. They exist to serve their members, who are part owners. No sucking up to Wall Street. Members control their credit unions, which don't sell stock or fixate on generating profits on the backs of borrowers via high interest rates and fees.
Credit unions run on small staffs and low overhead. Profits, which aren't taxed, are recycled back to members in the form of reduced fees, higher savings rates, and lower interest rates for loans.
Opening a Savings Builder Account Is Easy — Get Started >>
How Do Credit Unions Work?
Credit unions have been around for decades. They serve individuals, businesses, churches, unions — really anyone or any legal entity that needs affordable banking and financial services they otherwise might not get from traditional for-profit banks like Bank of America, Chase, or Wells Fargo.
More than 104 million Americans are members of credit unions. Many corporations, hospitals and universities — and even the U.S. military — have opened credit unions for workers and staff. Many federal agencies have them, too. It's not uncommon to secure competitive mortgages and car loans at credit unions.
Members have common interests and enjoy the fact they're participating in a business that helps others and shares the profits with them. Keep in mind that a member's savings becomes another member's loan to, say, buy their dream house or finance college.
This all sounds like, OMG, socialism! But no, credit unions are very American. Apple pie American.
They're democratic — members elect a volunteer board of directors. And they're capitalistic — why should a small number of for-profit banks get to dominate the savings and loans businesses? Credit unions offer another layer of competition and choice for working- and middle-class Americans to save and obtain loans without being ripped off by the large banks, which seem to act more like criminal or grifter enterprises these days.
Reach Your Savings Goals Quicker With a Savings Builder Account — Start Earning Today >>
The History of Credit Unions
The idea began in Germany, the same country that birthed the conceptual foundations of our popular Social Security system, not to mention two devasting world wars and the Holocaust.
The U.S.'s first credit union opened 100 years ago (as of April 6, 2019) in Manchester, New Hampshire. Today there are 2,500 nationwide with total assets of more than $1.4 trillion. Then credit unions quickly multiplied across the country at the state level.
When the U.S. banking and financial systems collapsed in the late 1920s to early '30s, congressional lawmakers turned to credit unions to save the day. It was mission central to get the American banking and credit system working again. The whole damn economy, then and now, depends on access to credit so we can buy homes and cars, create or expand businesses, hire workers, and more.
In 1934, Uncle Sam threw his weight behind credit unions with the passage of the Federal Credit Union Act, making them a crucial part of the U.S. banking system.
Today, some credit unions are chartered and regulated at the state level. Credit unions with the title "Federal" in their name are regulated by the National Credit Union Administration (which is not part of the federal government). And you may get a higher interest rate on your savings with these so-called federal credit unions because they're legally mandated to do so.
What Services Do Credit Unions Offer?
Credit unions want to be competitive with the banks. As a result, they now offer more traditional conveniences that consumers expect from a bank. These include online and mobile banking, along with direct deposit, checking and savings accounts, auto and home loans, business and personal loans, and credit cards.
Don't forget ATM availability. In fact, credit unions members enjoy greater access to ATMs than debit card holders at regular banks.
Why? Because credit unions have a massive, shared branching network. Some credit unions even offer retirement accounts such as IRAs.
See How Your 401(k) Stacks up in Minutes — Start by Getting Your Free Analysis >>
But two factors that make credit unions superior to banks are personal service and community involvement. Members get services that go beyond basic banking — like member education programs, as well as financial planning and counseling. Bank of America (my bank) won't offer such help — and if it does, you'll have to pay for it.
Credit unions serve their local communities in many ways. Some run financial education and literacy programs for adults as well as school-age children. Other focus on small business needs and community development. The one common link that banks and credit unions share? Each depositor is insured up to $250,000 by the federal government.
The Downside of Credit Unions
Credit unions don't have the big bucks like commercial, for-profit banks. All their profits get channeled back to members. That means that credit unions have fewer branches than banks.
And there are other drawbacks, too. For instance, many smaller operations have less sophisticated websites that don't offer online banking or auto-payment options or are limited in their product and services offerings. Plus, credit unions will typically take more time to process a mortgage quote than a regular bank.
The other thing to consider is that credit unions will shut down operations if they run into issues such as a lack of members.
Most times they'll merge with another credit union. But remember, your deposit is insured.
Joining a Credit Union
Not all credit unions operate the same way.
For instance, my former credit union — the Dow Jones Employee Federal Credit Union — that I had through my old employer requires that enrollees be in its "field of membership," meaning they must be full- or part-time employees of Dow Jones & Company.
You have to enroll via snail mail or drop off your application at its headquarters. But membership costs only a buck, and the minimum deposit is $25. Family members can join, too, and not pay the membership fee.
If your employer, local church, or union doesn't have a credit union, go online and check around your neighborhood. You'll find one. The ValuePenguin site also has a list of the best credit unions, which are free to do business with any American online, based on their needs and preferences.
Opening a Savings Builder Account Is Easy — Get Started >>
Final Thoughts: Give Credit Unions Some Credit
Credit unions simply can't compete with the big brick-and-mortar banks that have sophisticated online services and a suite of products. But when it comes to saving your hard-earned money and getting the best interest rates on the market, credit unions should be your first choice.
The other benefit credit unions offer that banks don't is a level of exclusive personal service, highlighted by their small staffs, volunteer boards, and low overhead. It's like a laidback mom-and-pop bank that makes you feel like family.