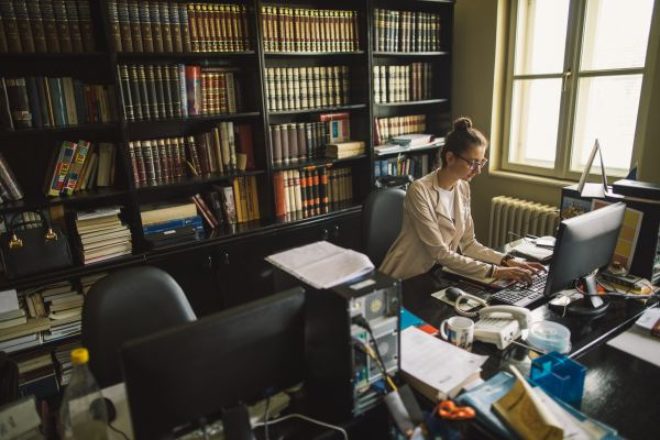 6 second take:
Social media can be a powerful tool in keeping your professional profile front and center. Here are a few best practices.
As I wrote in an earlier post about entrepreneurship during a pandemic, paying attention to social media can really pay off in making or solidifying valuable career contacts and obtaining job assignments.
For people interested in making professional connections, LinkedIn is "the" place to be. No personal vacation photos here. It is all about business. Your profile is a digital résumé, a way for people to learn about your skills and past job experiences.
After a decade of scarcely paying attention to my LinkedIn account because I was happy at Rutgers University and constrained by the state's outside employment rules, I started posting regular LinkedIn content for the first time ever when I became a full-time entrepreneur in January 2020.
This resulted in dozens of "people are watching you"  and "you appeared in "X" number of searches" notifications from LinkedIn, inquiries about my work, and projects with five new clients over the past 18 months.
LinkedIn allows people to "stand out from the crowd" and share information well beyond what is found in a standard paper résumé: such as photographs of professional achievements and links to websites, webinars, podcasts, blog posts, TED talks, and newspaper, magazine, radio, and television interviews.
Digital links to deliverables also show potential contacts or employers that you are both tech savvy and accomplished. Below are five key tips to know when using LinkedIn: 
Tip 1: Image Is Everything
Three key parts to a LinkedIn user's profile are:
a professional high resolution headshot photo that is cropped appropriately to fit within a circle frame

an eye-catching headline of up to 120 characters (this goes right under a person's photo and name and is the first thing that people read),

a well-written summary profile under the "About" section. The profile should succinctly describe an account holder's skill set and accomplishments. A professional-looking background banner photo is also recommended.
Tip 2: LinkedIn Connection Numbers Matter
According to a LinkedIn article that I read during the Next Gen Personal Finance webinar, the more Connections that someone has on LinkedIn (this is the professional equivalent to having Facebook Friends and Twitter Followers ), the more likely you are to be found by colleagues, job recruiters, and people interested in your work. 
The holy grail is to have a notation of 500+ connections, which is the maximum number that LinkedIn reports.
Having 500+ connections indicates to others that you are a "serious player."
Tip 3: Connections Themselves Matter
The best connection requests come from people you know professionally or have worked with. Unless you have had "issues" with the person in the past, this is an easy ask.
The worst connection requests are "cold calls" from people you do not know who do not explain who they are, what they do, how they know you (e.g., from an article that you published), and why they want to connect with you.
Generally speaking, seek out the former and avoid the latter, especially if there is a "sales pitch" within their connection request.
Tip 4: Customize Your LinkedIn URL
Experts recommend doing this so you are more easily searchable. The process is very easy. Simply click on "Edit public profile and URL" to the right of the header photo.
You will be prompted to enter a customized URL that cannot include spaces, symbols, or special characters — if your URL is "taken," you will be prompted to retry with a new name.
Instead of a URL with random numbers, my new URL includes my name and company name (see https://www.linkedin.com/in/barbaraoneillmoneytalk/).
Tip 5: Post Content Regularly
The article that I cited above suggests posting on LinkedIn at least three times per week. This includes sharing content by writing articles as well as engaging with other LinkedIn users through likes, comments, and shares. 
The objective is to be visible, add value by providing useful resources to your connections, and create an impression that you are an active and productive professional. In addition, follow cues from LinkedIn to keep adding details to your profile until you achieve an "All Star" rating.
For reprint and licensing requests for this article, CLICK HERE.