4 Body Parts You Can Donate
6 second take:
Don't have the time or money to give to charity? You can still make someone's life richer – even give life – by donating a part of you.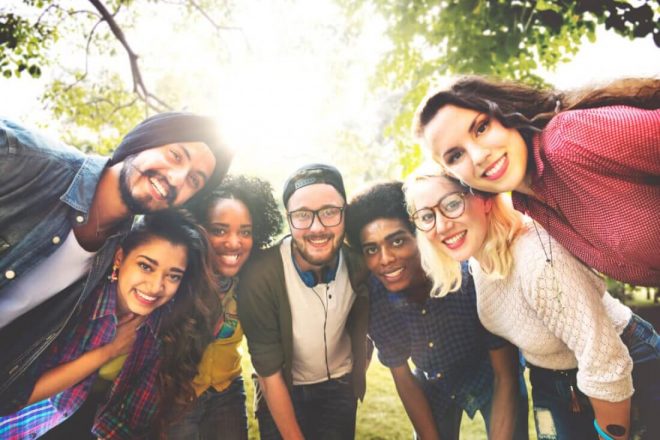 I'm a busy person. I don't have tons of free time each week to volunteer for a good cause, and I definitely don't have a lot of money to be donating. That doesn't mean I can't help people, though. You can even save lives with minimal time and effort on your part. How? It's easy. Use what your momma gave you! Here are four body parts you can donate to a good cause with little or no time or money commitment on your part:
Hair
Blood
Bone marrow
Feces
1. Donate Hair
Can you imagine losing all your hair while also battling a terrible disease? I can't.
For many people battling diseases like cancer or alopecia, being able to maintain their appearance with donated wigs makes all the difference.
Each wig requires real human hair from numerous people to make. This is where you come in. All you have to do is grow your hair out to a certain minimum length. Then you tie it off in a ponytail, chop it off, and send it in.
You'll need to pick a charity before you chop off your hair. Each one has specific donation requirements. Failure to follow them could result in your hard-grown hair being tossed.
Pantene Beautiful Lengths is a fantastic charity that donates wigs for women undergoing cancer treatment for free. Wigs for Kids and Children With Hair Loss also provide wigs for kids with medically related hair loss.
If you're going to chop off part of your hair, why not go all-in? You can donate your ponytail and also raise money for childhood cancer research by shaving your head for the Saint Baldrick's Foundation.
My friend Rachelle Ruffner donated her hair and shaved her head this way two years ago. "I wanted to make an impact on a large community that suffered. I had no idea I would raise $2,478. But the support I was getting brought me to tears and kept pushing me forward. It truly became something bigger," she said in an email.
Further Reading: Learn about other ways to give to charity without spending money.
2. Donate Blood/Plasma/Platelets
Blood is the number-one life-saving product you can donate. Every two seconds, someone in the U.S. needs a blood transfusion. The human body has about eight pints of blood, but if someone is involved in a car accident they could need as many as 100 pints.
Blood banks are often in short supply of whole blood, platelets, and plasma. This is because less than 38 percent of the U.S. population actually donates blood. The good news: it doesn't take a lot of time, and only a brief second of minimal discomfort.
Donating whole blood only takes about an hour, and you can do it once every two months. Blood components can be donated more frequently, but the time commitment may be a few hours instead. Side bonus: You get free cookies and juice after your donation. Plus, if your blood tests positive for any screened diseases, they'll notify you right away.
3. Donate Bone Marrow
I'll admit that I was hesitant to sign up for the Be The Match bone marrow registry at first. I thought I'd automatically be subject to invasive needles and painful surgical procedures.
The reality is that you're only required to give a painless cheek swab to analyze your DNA. You only do a bone marrow donation if you're a close genetic match to a patient undergoing treatment for blood cancer.
Only one in 430 people in the registry actually go on to donate. But for that one patient, you literally could mean the difference between life and death.  That's huge.
If you are selected to donate bone marrow, you will need to spend up to 30 hours of your time over the course of a few weeks. You'll need to go in for multiple appointments and you may have to travel, but you will never have to pay anything out-of-pocket.
You'll even be covered by a special donor health, life, and disability insurance policy for free. Donating bone marrow does involve some amount of pain and discomfort. But I'm a needle-phobic weenie, and even I figure that I can withstand something temporary in order to give someone else a permanent chance at life, if needed.
4. Donate Stool
I'm serious! Did you know you could actually save a life with your poop?
Clostridium difficile intestinal infections are on the rise — in 2011 alone, nearly 500,000 people contracted the disease. 29,000 people died just 30 days after being diagnosed. Those who survive are often faced with a choice between heavy, unsustainable antibiotic use or incessant recurrences for the rest of their lives.
But there's good news: 90 percent of patients who receive stool transplants are reportedly cured. It may not be the sexiest treatment ever, but it works.
If you're healthy and you live in the Medford or Somerville, Massachusetts area, you can apply to be a stool donor for OpenBiome, the world's first stool bank. They don't just accept just any donation, though . You need to go through a rigorous medical screening, and if you're selected, they want to keep you. They're willing to pay you up to $13,000 year to stay with them.