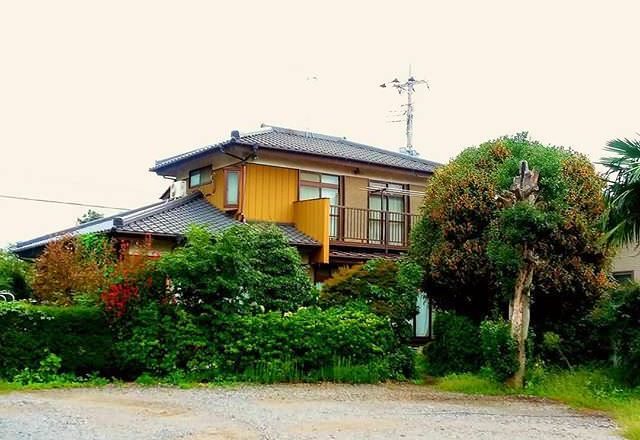 6 second take:
You don't have to take out a mortgage or have hundreds of thousands of dollars to spare if you want to invest in real estate.
Real estate crowdfunding sites have begun to offer the option to invest in real estate without having hundreds of thousands of dollars to buy an individual property. Instead, you can invest in a piece of a property along with other investors. Combined, everyone has enough money to purchase the property.
Some crowdfunding sites allow almost anyone to invest, while others allow only accredited investors to invest.
To be an accredited investor, you must have an annual income of $200,000 as an individual, or an annual income of $300,000 as a joint couple for the last two years with an expectation of earning at least the same income, if not higher, in the current year. Alternatively, you can be considered an accredited investor if your net worth exceeds $1,000,000 without including your primary residence.
Learn How to Invest Confidently — Download This Free App >>
Regulations limit many companies to only offering investments to accredited investors.
Even companies that don't limit access to accredited investors may result in confusing situations for an ordinary individual.
Real estate investing can result in receiving tax documents you're not used to dealing with, so before you get started, make sure you fully understand the tax and other implications of investing using one of the below services.
Now that we have that out of the way, let's dive into the websites that allow you to invest in real estate with crowdfunding.
1. Roofstock
Bang for Your Buck: 2
Buyers pay a fee of either $500 or half a percent, whichever is greater, on single-family homes purchased in full. Fee and return information is not accessible for the share-buying option for accredited investors. We gave Roofstock a middle-of-the-road rating because of the unknowns. 
Get Cash Flow From Rental Properties for Sale — Sign Up Here >>
Ease of Use: 2
In order to see Roofstock's crowdfunding option to buy shares of homes, you'll need to sign up for an account as an accredited investor. You can view single-family home deals without signing up for an account.
Customer Service: 3
Roofstock provides a live chat feature during regular business hours as well as a phone number you can call. You can also schedule an appointment with an adviser.
Reputation: 3
Based on three reviews, Roofstock has an average 4-star rating. Reviews include:
8.5/10 stars – Investor Junkie
4.8/5 stars – Listen Money Matters
6/10 stars – The Real Estate Crowd Funding Review
Overall: 10
Roofstock's option to buy shares allows accredited investors to invest as little as $5,000 to own a fractional interest in single-family properties. Unfortunately, it doesn't provide much information about its service unless you sign up and qualify as an accredited investor.
It also allows you to buy individual rental properties in whole, but that requires the full purchase price or a mortgage to make the transaction happen. Most people don't have that much cash available to invest in a single home.
Get Recommended Stock Picks — Stock Advisor Is Here to Help >>
2. Realized
Bang or Your Buck: 2
We couldn't view a listing of all available deals, but it does offer a list of completed offerings to browse. "Realized is compensated by real estate operators/sponsors who are raising equity, except in situations where we are engaged to develop custom solutions for large investors and families, which is case-specific," CEO David Wieland said in an interview with Crowdfund Insider. We gave a middle-of-the-road rating because of the unknowns.
Ease of Use: 1
In order to see the potential investments, you need to create an account and verify you're an accredited investor via a phone call with a Realized representative.
Customer Service: 3
The company's contact phone number is easily accessible on its website and a real human answers the phone immediately.
Reputation: 3
Realized has an A+ rating with the Better Business Bureau, which lists the company as "Realized Holdings, Inc."
Total Score: 9
Realized offers investors a way to quickly deploy cash in a tax-advantaged way for 1031 exchanges. Essentially, 1031 exchanges are a fancy way to delay paying capital gains tax on the sale of a property by reinvesting the proceeds of selling a piece of property within 180 days of the sale of the first property. The rules are supercomplicated, so consult a tax professional for help.
3. Fundrise
Bang for Your Buck: 3
Fundrise charges a 0.85 percent annual management and a 0.15 percent portfolio management fee for most investments through its platform. These fees are relatively low for the services it offers.
Ease of Use: 2
Fundrise shows you what core plans you can invest in before signing up for an account, but the information can be hard to decipher unless you're well versed in investments. Minimum investments start at $500 for its starter portfolio and $1,000 for its core portfolios.
Customer Service: 1
If you don't have an account, Fundrise allows you to contact them only via email.
Reputation: 3
Fundrise has an A+ rating with the Better Business Bureau.
Total Score: 9
Fundrise is a true crowdfunding real estate company for everyone, not just accredited investors. Its low initial minimum investments truly make real estate investing available to the masses.
Put Your Money to Work Today. Invest Your Spare Change — Download a Free Investing App >>
4. Cadre
Bang for Your Buck: 2
Investments are highly dependent on returns and fees. We can't verify the returns you'll receive and could not view potential investments, but a Cadre representative we contacted via phone stated there is a 1 percent acquisition fee and an annual asset management fee of 1.5 percent. We gave a middle-of-the-road rating because of the unknowns.
Ease of Use: 1
You must be an accredited investor to apply, and its minimum investment is $50,000, making Cadre out of reach for most everyday investors.
Customer Service: 2
After much searching, we found a phone number to contact investor relations at (646) 494-7233. The phone was answered immediately, but the person necessary to answer my questions in detail was not available.
Reputation: 1
Cadre received a review of 1 out of 10 stars from the Real-Estate Crowdfunding Review, which is the only review available. The review isn't even much of a review because Cadre refused to answer questions about its service.
Total Score: 6
Cadre doesn't provide a lot of information about its product or how it works. It's limited to accredited investors, so most people won't qualify.