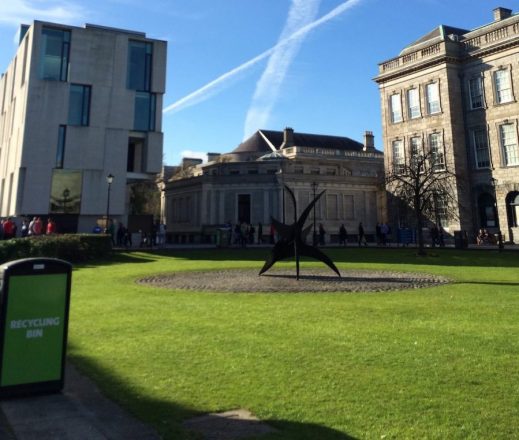 6 second take:
An associate degree or a certificate in a trade can be good options for students who want to avoid a hugely expensive university education.
The start of a new semester is always an exciting time. And for those in their last year of high school, thoughts turn to "what's next?"
"When I started my senior year, I had no idea what I wanted to do after graduation," says Josh Heim, a diesel technician at Hoxie Implement in Hoxie, Kansas.
Most high school students assume they'll continue their education after graduation. But that doesn't necessarily mean they'll head off to a four-year program at a traditional university. Heim opted out of university education and instead decided to go to Northwest Kansas Technical College in Goodland, Kansas.
"I decided to go to tech school because it's only a two-year program and it's about half the cost per year of going to a university," he says.
Enroll in Online College Prep Courses With the Leader in Score Improvements >>
Benefits of Community Colleges and Technical Schools
Programs at community colleges and technical schools have become more popular in the past few years. Ben Schears, president of Northwest Tech, says that the current trend is in line with market demand.
"The economy is experiencing a shift, which has led to more demand for trade skills," Schears says.
"Especially in rural America, there is a real shortage of some of these core technical skills, like electricians, heating and cooling, and construction contractors. Even in the cities, these skills are in high demand."
In addition to teaching the traditional skills, technical schools are expanding their programs to fill other needs. For example, Northwestern Tech added programs on mobile app development and precision agronomy.
1. Lower Student Loan Debt
The lower price tag is one of the biggest draws, according to Nikol Nolan, executive director of student affairs at Colby Community College in Colby, Kansas.
"Our credits cost students only $67 per hour. Plus, most classes do transfer to universities, so students who decide to continue their education after coming to Colby can save a lot of money," Nolan says.
Schears also stresses the cost factor. "We try to graduate our students with as little debt as possible. The average student loan debt for our students is around $7,000," he says.
Choose From Fixed or Variable Rates on Your Student Loan — Compare and Save >>
With the average student loan debt at $37,172 for the class of 2017, attending a community college or a technical school can help students save themselves from needing to borrow as much money as they might otherwise.
Online courses like those provided by General Assembly and SimpliLearn also prepare students to enter the workforce with in-demand skills without breaking the bank. For example, SimpliLearn's digital marketing master's program costs $1,499, with certification courses available for as low as $300.
2. Increased Earning Potential
Long-standing statistics and studies have shown that students with postsecondary education have a much higher earning potential than those with a high school diploma. So does that hold true for students who attend a community college or technical school?
Students with degrees from community colleges can expect to earn more than those with a high school diploma, according to Seth Macon Carter, president of Colby Community College.
"Our students' earning potential is right in line with those who have a four-year degree," Carter says.
Cut Down the Cost of College — Easily Apply to Scholarships Today >>
"And technical colleges' earnings tend to be even higher than those from community colleges."
Schears says that several electrician graduates of Northwest Tech were able to secure jobs with a base salary of $70,000 per year, and some diesel technicians can start on $100,000 per year.
"They are kind of the exception to the rule," Schears says. "But a good salary for a diesel tech may be $40,000 per year, which is still more than most students with a four-year degree can earn in a rural area."
Heim notes that his start salary after graduating from Northwest Tech in 2017 was higher than many of his peers with four-year degrees. Heim is also happy that he didn't have to work as an intern to get hands-on career experience.
"A four-year degree takes twice as long to complete, plus a lot of students have to work internships for free to gain experience," he says. "With a technical degree, you get to skip that because you get hands-on experience and classroom time during your program."
3. Starting Your Career Sooner
The students can expect to start earning a living much sooner.
"Technical schools used to be a last resort," Schears says, "but thanks to people like Mike Rowe from Dirty Jobs and others, there is a change in perspective. There are jobs and you can earn a decent living with a technical education."