6 second take:
An asset management company is a fancy name for a company that helps you invest. Here's how it works.
You may or may not have heard of the term "asset management company," but you should know what it is. As the name suggests, these companies manage assets on behalf of their clients, but what exactly does that mean? Depending on how much money a client is investing, how these companies manage the assets may differ greatly. Here's what you need to know.
Learn How to Invest Confidently — Download This Free App >>
Types of Asset Management Companies
Asset management companies come in many forms, from those that cater to the wealthiest 1 percent to those that allow almost anyone to invest. As you'd expect, the level of service and cost to invest can vary by large amounts.
On the wealthy end of the scale, asset management companies might require clients to have a net worth in the millions to open an account.
These high-end asset management companies often offer a wide variety of services to help those with substantial wealth invest in a way that helps with specific investment objectives, as well as with tax issues.
When you have more money to invest, certain types of investments that aren't available to the average person become available to you.
However, these investments are typically more costly and more complex.
Build an Emergency Savings Fund With a Money Market Account — Get Started >>
On the other end of the scale, traditional asset management companies allow clients to invest in standard types of investments such as mutual funds, exchange-traded funds (ETFs), stocks, bonds, and other common securities.
Things like mutual funds and ETFs allow clients to invest in a wide range of companies by purchasing just one mutual fund or ETF, something the clients wouldn't be able to do on their own without enough money to purchase stock in each individual company.
This gives clients access to diversification at a much lower cost. For instance, you could buy an S&P 500 index fund instead of buying shares of each of the roughly 500 stocks that make up the S&P 500.
How Asset Management Companies Make Money
Asset management companies can make money in a number of ways, depending on their business model. One popular way they make money is by charging a fee that's a percentage of the value of the assets they manage.
For example, if you hold $400,000 in the account and the asset management company charges a 1 percent in management fee per year, you'd pay $4,000 per year for the company's services. The particular percentage charged can be relatively low if you're using a robo-adviser, but it could be much higher if you're using a specialty firm that caters to the rich and exotic investments.
Asset management companies can make money in other ways, too. One popular method financial advisers use to make money is recommending investments from asset management companies. Those companies then pay the financial adviser a commission.
You might have to pay sales load fees, such as 5.75 percent, when you purchase an investment. You might also have to pay another fee when you sell an investment.
These fees can add up quickly and be very profitable for the financial advisers that recommend a particular company's investment products.
After the financial adviser makes money, the asset management company needs to make money, too. The company likely will charge a management fee or expense ratio for each investment you hold. This fee isn't usually directly shown as a withdrawal from your account. Instead, it typically reduces the return on your investment behind the scenes.
Build and Personalize Your Investing Portfolio — Get Your Stock Advisor Offer >>
How to Pick the Right Asset Management Company for You
Finding the right asset management company for you may seem overwhelming. Thankfully, there's plenty of great information out there, as well as quality reviews about some of the most popular asset management companies. These reviews, combined with investigating the companies yourself, should help you figure out the best company for you.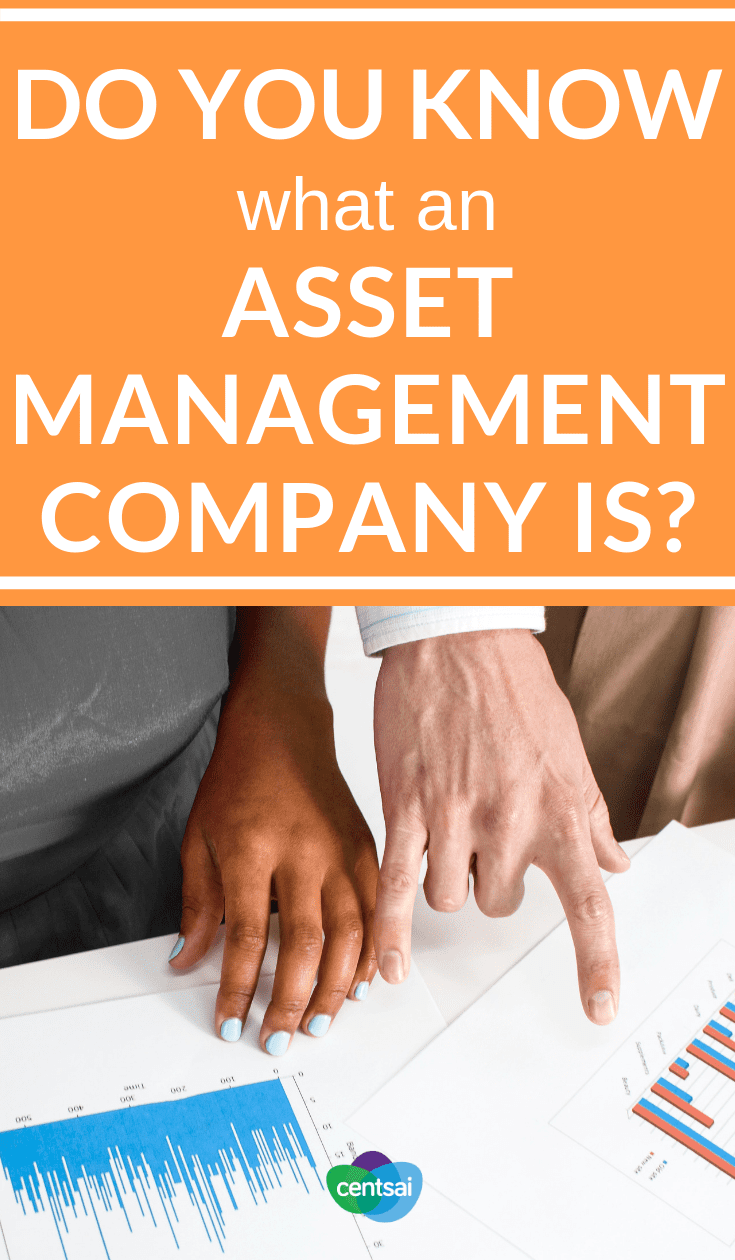 When you're evaluating companies, here are a few things you'll want to look out for.
First, you'll want to make sure you qualify to invest with the company. Look at the company's marketing materials to see if it has a minimum net worth or minimum investment requirement to open an account.
For instance, if you wanted to open an account with Vanguard and invest in its VFIFX mutual fund, you'd have to have a minimum initial investment of $1,000.
Next, you'll want to understand how the company charges for its services. This is usually covered in its fee schedule.
However, you should always ask how a company or individual is compensated for their advice and investment expertise. Understand whether or not the company charges a flat fee, such as 1 percent of assets under management.
Also make sure that you know what that fee includes. Do you have to pay the expense ratios of individual investments, as well? If the company charges based on commissions or other fees, make sure you understand those charges and how they can impact the way the company invests your money.
You'll also want to understand what services are included for the fees you pay. Will the company be directly managing a complex investment? Or is it simply offering a platform for you to invest in mutual funds? You should expect different levels of service depending on the amount you pay in fees.
Build Your Personalized Portfolio in Minutes — Start Investing >>
Pick a Company and Start Investing
Ultimately, you need to pick the asset management company that meets your needs at a reasonable price. Don't let fancy names get in the way of figuring out what services the company offers and what fees it charges. Focus on your end goal and how the asset management companies you're looking at can help you get there.