Stock Market A to Z: New to Investing in Stocks? Don't Talk to a Financial Advisor – Yet
6 second take:
If you're new to investing in stocks, take your time, and educate yourself. Start small, and when size matters, then call in the professionals.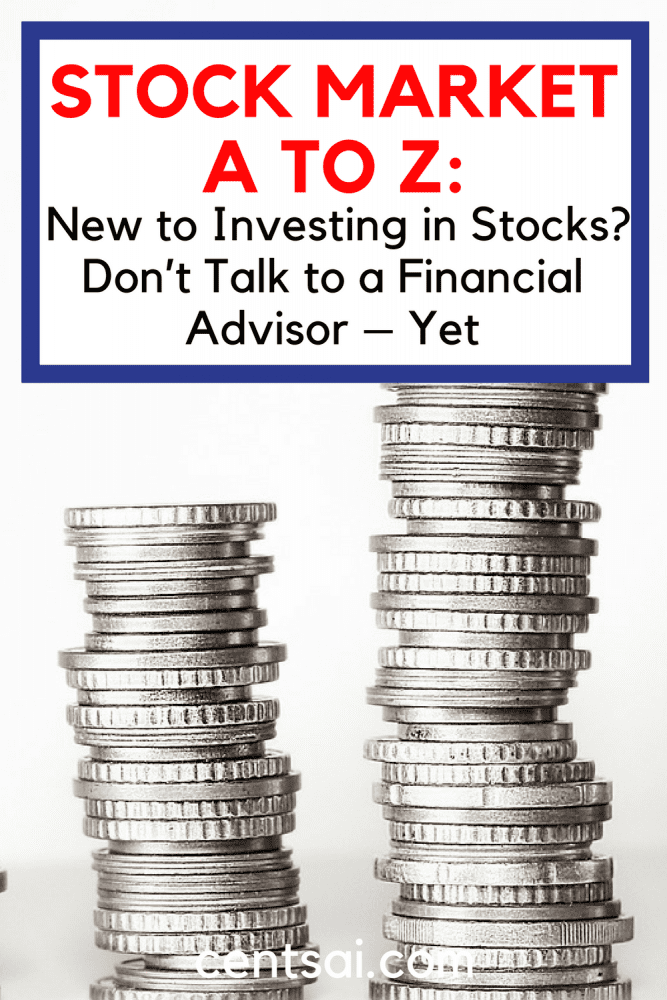 Congratulations! You pay all your bills on time and you eliminated your high-interest debt; you're managing your risk by holding cash and carrying a life insurance policy; and your income is growing thanks to your investment in yourself. Now you're ready to invest in the stock market.
Logging into an online brokerage can feel overwhelming. I remember starting my Roth IRA seven years ago. I logged into the Capital One investing platform. Within a few clicks, I opened my account and funded it with $5,000. Then I froze.
I Googled "How to invest in the stock market" and landed on the Motley Fool. There, I started to research individual stocks and ended up choosing seven. One was Dr. Pepper (DPS), and another was Johnson & Johnson (JNJ). But honestly, I can't remember the rest. And if I'm honest? My specific portfolio doesn't matter.
But you're still new to investing in stocks. So where should you start?
What matters is that I was overwhelmed by the prospect of picking stocks or mutual funds. Completely new to investing in stocks, I had no idea what constituted a good investment or a bad one. I was a mess.
A few months later, my portfolio was up 10 percent, but I wondered if I could do better.
I wound up speaking with an insurance-salesperson-slash-financial-advisor. Big mistake.
My husband and I both ended up with whole life insurance policies. Plus, we bought fee-loaded mutual funds with high expense ratios.
Here's the thing: I thought financial advice was free. But it isn't – it's never free. But at the time, I didn't understand the fees being tacked onto my investments.
I purchased high-fee mutual funds – 5.75 percent of my purchase price went straight to my financial advisor as a commission. The mutual funds I bought had an expense ratio of 0.8 to one percent.
An expense ratio is the annual fee you pay for owning a mutual fund. That expense ratio of one percent means that every year, one percent of my holdings went to a mutual fund manager. On top of that, I paid an extra 0.25 percent trailing commission to the advisor.
Am I saying that commissions and financial advisors are bad? Not at all. Later in your financial journey, a financial advisor can become your advocate. They can keep you from making big mistakes, and you'll connect with them on a regular basis.
However, most financial advisors are too expensive for "small portfolio" clients. The fees will eat into your returns, and you won't get consistent advice. Don't make the mistake of hiring a financial advisor too soon, especially if you're new to investing in stocks. Instead, work on building your investment knowledge right now.
If you have a large portfolio (more than $250,000), you can enlist the help of a "Fee Only Investment Advisor." This advisor will have experience managing investment portfolios like yours. They will charge you an annual fee – around one to two percent of your portfolio in exchange for managing it. Plus, most advisors will give you financial planning advice and even connect you with tax experts when needed. This can be a huge help. But if you're new to investing in stocks, skip the financial advisor and follow these steps instead.
This is the third installment of a multi-part series on investing. Pieces are published every Wednesday. To start from the beginning, click here.