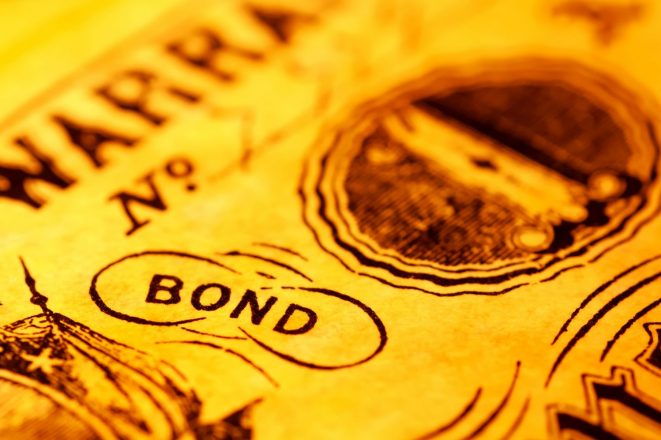 6 second take:
With the new tax law in place, new investing strategies come to the forefront. Learn how securitized bonds may benefit your portfolio and why they've become more attractive.
Millennials can benefit from investing in some floating-rate securitized bonds due to their higher-inflation protection and ability to earn spread above risk-free investments, such as Treasury bonds and T-bills.
Why Securitized Bonds?
Among the shorter fixed-income investments currently available, securitized bonds are attractive because of durations as short as 30 days. Unlike private activity bonds, securitized bonds can be backed by pools of mortgages, leases, auto loans, student loans, or commercial mortgage loans, to name a few examples.
Their issuance is typically a mix of fixed- and floating-rate bonds. Meanwhile, the federal government issues T-bills and Treasury bonds to fund its operations. Because securitized bonds are backed by the income from a pool of investments, they're less volatile.
Experts expect securitized bonds to do well because of the environment created by the new tax law.
For example, the coupon on a floating-rate securitized bond is indexed to one- or three-month LIBOR benchmark rates for short-term loans, which are expected to increase as the Federal Reserve Bank shortens term rates.
Get Better Returns on Your Investment With 5% Fixed-Rate Interest on Bonds With No Fees — Get Started Today >>
No More Advance Refunding
At the core of the shorter-duration rend overall is the disallowance of advance refunding issuance under Trump's tax plan.
"It's a direct contributor to decreased supply, accounting for about 20 percent of the market," says Adam Weigold, vice president of Eaton Vance Management and senior portfolio manager on Eaton Vance's municipal bond team.
Homeownership and the New Tax Law
The new tax law is at best neutral and at worst detrimental for homeowners, who could bear the brunt in expensive coastal areas of states such as New York, Connecticut, New Jersey, and California, where home values and state, local, and property tax rates are higher.
Get Homeowner's Insurance From a Top Provider — Free Quote Here >>
That's because, under this tax reform, interest deductibility is limited to the first $750,000 of mortgage debt — instead of the first $1 million — for loans leveraged after December 14, 2017. Plus, the total deduction for state, local, and property taxes is $10,000. (It used to be uncapped.)
Final Thoughts on Securitized Bonds and the New Tax Law
According to experts, the interest and capital gains on low-duration securitized investments are fully taxable under both the old and the new tax frameworks. It is at the asset level where the rules have changed — such as that of a homebuyer or a commercial real estate investor.
This is particularly relevant to millennials because they are the largest group of homebuyers, according to Ellie Mae, a software company that analyzes mortgage data.
What makes floating-rate securitized bonds interesting now is that they hold their value in rising-rate environments better than fixed-rate bonds. As a result, low-duration securitized assets that are not as interest-rate sensitive — such as nonagency mortgages, commercial mortgages, mortgaged back securities, and collateralized loan obligations — could emerge as leading investments under the revised tax code.
Build and Personalize Your Investing Portfolio — Get Your Stock Advisor Offer >>
Additional reporting by Peter Neeves.