Fin Lit Month: Where School Failed Me, My Single Mother Taught Me The Ropes
6 second take:
For financial literacy month, read one college student's account of how her mom taught her the practical money skills she needs.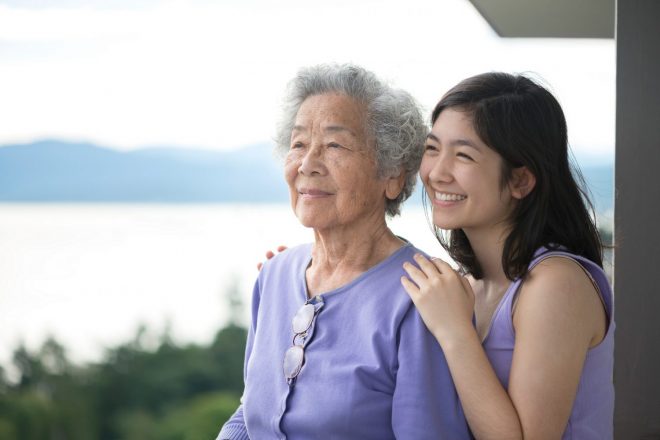 This winter, CentSai partnered with financial educator Beth Tallman, on a contest for her students to write about financial literacy.  The first prize goes to Oberlin College senior Emma He. Emma gave a candid account of how her single mother played a pivotal role in teaching her about personal finance.  Thanks to the judges: Arindam Nag, Binoy Thomas, Eva @teensgotcents.com, Evan Sachs, and Melanie Lockert @deardebt.com.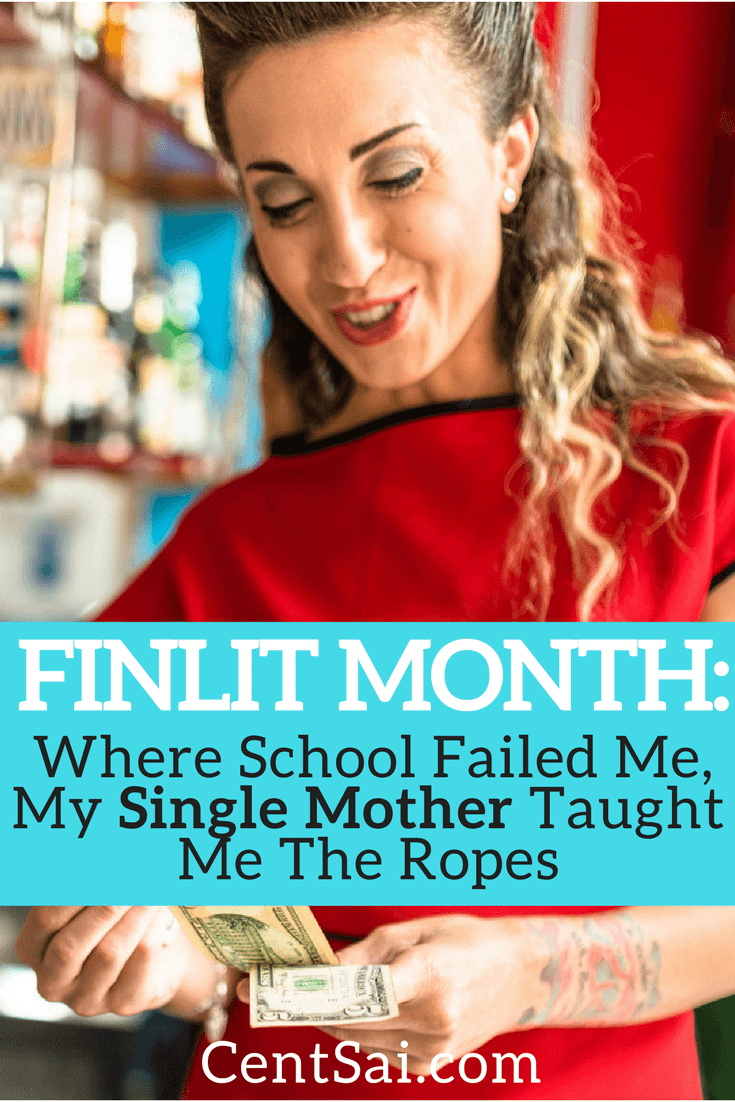 I remember seeing this video about not staying in school a year ago, and it resonated with me.
I don't agree with every detail of the video. But I do believe that the lack of real-world education in our schooling system is disconcerting. We are told there are many reasons why we don't teach kids about the political environment of their country, basic first aid, and how to manage their finances.
One of the most cited explanation from school boards to teachers is that there just isn't enough time in the curriculum to add these topics. In addition, many public schools emphasize test scores. The education focuses on how to get A's in test taking and very little else.
As such, the real-life details not taught in schools should be passed down from parents to children at home.
I disagree with this sentiment. I believe that schools should work towards providing a more balanced education. But I was lucky enough to have a parent who did believe in the importance of teaching me about my finances at an early age.
I grew up with a single mother who raised me according to the 'learn now success later' mindset. Our family had a financial downturn for about four years during my time in elementary and middle school.
My mother spoke little English. Despite that, she managed to sell our house by herself and get us into a much more affordable and size appropriate apartment. I've always admired her strength and determination when facing adversity, both emotional and financial.
[block_quote] I understood when she began placing financial responsibility on me despite how young I was.[/block_quote]
My first job was checking and paying the bills at home. I'm surprised about the number of people my age today who never check their credit card bills before paying them.
Or, the number of people who don't save the receipts of their purchases. They skim through the expenses thinking – "that's about right, right?"
Of course, most of the time there won't be any mistakes on your credit card bill. Perhaps you somehow manage to remember all of the amounts you've spent in a month, but for those times that something goes wrong, it's always better to be safe.
In fact, for the three years that I've owned a credit card, there have been three charges that I've had to dispute either due to credit card information theft or a systematic error. That's around $400 dollars I got back without a single dent to my credit. So again, it always pays off to be thorough when it comes to money.
[block_quote]As a side note, paying the bills also taught me how to write a check, record it, and balance it with my family's checking account.[/block_quote]
I was then brought along to any business that my mother might have had concerning money. We went to banks to set up new accounts. At the banks, we learned about what can be done with a credit line. We figured out what a credit score is and how it affects us. Beyond that, we went to our accountant to understand how to file our taxes.
We called dozens of service and utility providers to figure out which package was most useful and cheap. Whenever there was a problem with any charges or services, my mother would sit by me while I spoke with the customer services representatives.
At the time, I thought these trips were boring. They seemed like a frightening view into a snippet of adult life. Now, I'm forever thankful for these trips. Through them, I was able to understand the concepts behind how to lead a life of my own without having to figure it out all by myself.
Now that I'm a senior in college, the prospect of finding my own apartment and going into life as an adult isn't as scary as what most of my peers might believe it is.
Sure our education has never provided the answers to many life outside of school questions. But many of us have the greatest teachers for that in our own homes.
Our parents have been through it all. They know how to survive in a world which is driven by money.
Or, go and look for that one class in college which gives you the information you need to step into life on your own. It's always better to start earlier than later. That way you know what's coming and can prepare for it years ahead.