Dealing With Digital Assets and Social Media Accounts in Estate Planning
6 second take:
Disposition of digital and social media assets is a frequently overlooked part of estate planning. Here Michelle details the ins and outs of social media estate planning.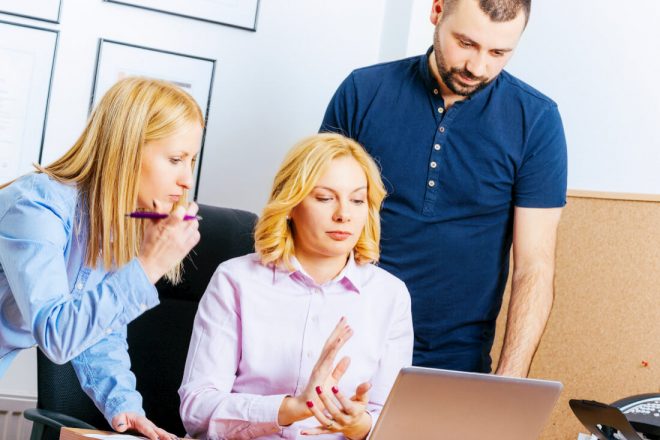 A modern estate doesn't only contain physical items and money. Digital assets are becoming an increasingly important part of a person's estate. Failing to include these assets in an estate plan can result in tricky legal situations for grieving relatives who can be left without access to their loved one's online accounts.

What Are Digital Assets?
Do you have a Facebook, LinkedIn, or other social media account? Are you in the process of eliminating paper and keeping your photos as well as your bank and brokerage account information digitally and storing activity in Quicken or in the Cloud? Does anyone have the login information and passwords to your computer, phone, credit card and social media accounts? If it is hard for you to keep up with it all, imagine how hard it will be for your executor!
Digital assets are files and data that are stored in a digital format. Some assets, such as blogs that attract advertising revenue, PayPal, iTunes and loyalty reward program accounts, can have an economic value. Whereas assets such as photos stored online have great sentimental value for friends and family.
What Happens to Digital Assets After Death?
By default, many digital assets become inaccessible after a person dies. Accounts that require a password to log in can be impossible to access. Many sites delete accounts that are idle for a long time, which can result in digital assets being lost forever.
Death can render some physical assets useless. When recent widow Peggy Bush tried to use her late husband's iPad, she found that she couldn't access his Apple account because she didn't know the password. Even after being provided with a death certificate, Apple refused to give the family access to the account. They said they would need a court order.
Apple eventually agreed to work with the family. But this case shows how failing to include digital assets in estate planning can create problems for those left behind.
Why Plan for Digital Assets?
The main motivation for digital asset planning is to make things easier for the executors of the will. The typical individual today has many different usernames and passwords for their online accounts. Keeping an inventory of these usernames and passwords spares relatives from lengthy battles with the companies that control the accounts.
There are situations when individuals don't want their families to gain access to their private email and social media accounts after their death. In this case, it's important to make these wishes clear during the estate planning process.
Planning for digital assets can also help to prevent financial losses. Many financial accounts today are administered online, which can lead to unpaid bills and loss of income from online businesses if relatives can't quickly gain access.
What to Include in Digital Estate Planning Documents?
Make sure that your Will provides your Executor with the power to access, transfer and dispose of your digital assets. Don't include any login or password information. After death, wills become public information. The accounts you maintain, along with your logins and passwords are constantly changing. Consider having your Will refer to an outside document that you can maintain and update.
The first step in digital estate planning is to create an inventory of assets, including flash drives, software, online accounts and online subscriptions. It's also important to identify a person who will take control of digital assets after death. This should be someone with the technological skills to log into online accounts, cancel subscriptions and sort through large amounts of personal files and data.
Estate planning documents should include instructions to let agents know what to do with digital assets. This may include deleting private emails, shutting down certain social media accounts, setting up a memorial page or posting a good-bye post on a blog.
With so much of modern life taking place online, it's vital to decide what will happen to digital assets after death. Include instructions for dealing with digital assets in estate planning documents so family members and agents know what to do during this difficult time. Make sure that your Executor has the power to access, transfer, and dispose of your digital assets as you wish.