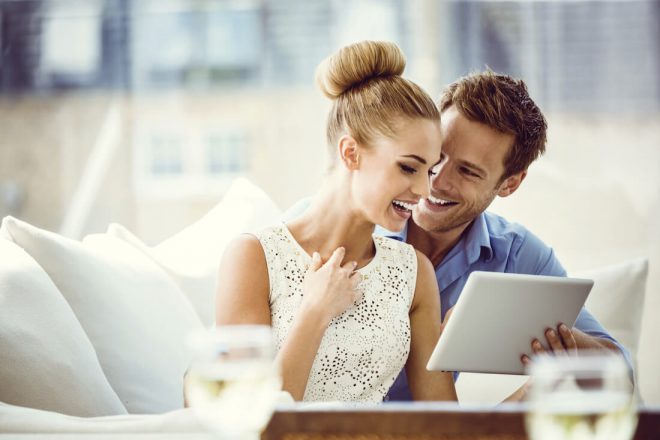 6 second take:
It's hard to resist spending your tax refund. After all, it's money you earned. Yet this writer's dedication to repaying her family's debt trumped her urge for instant gratification.
In January 2016, I moved my little family from Chicago to Wyoming in order to conquer the more than $60,000 worth of student loan, credit card, and medical debt we owe. Our goal?  To pay $20,001 in just one year. Get caught up on how we did in January and February, or start from the beginning with our debt story.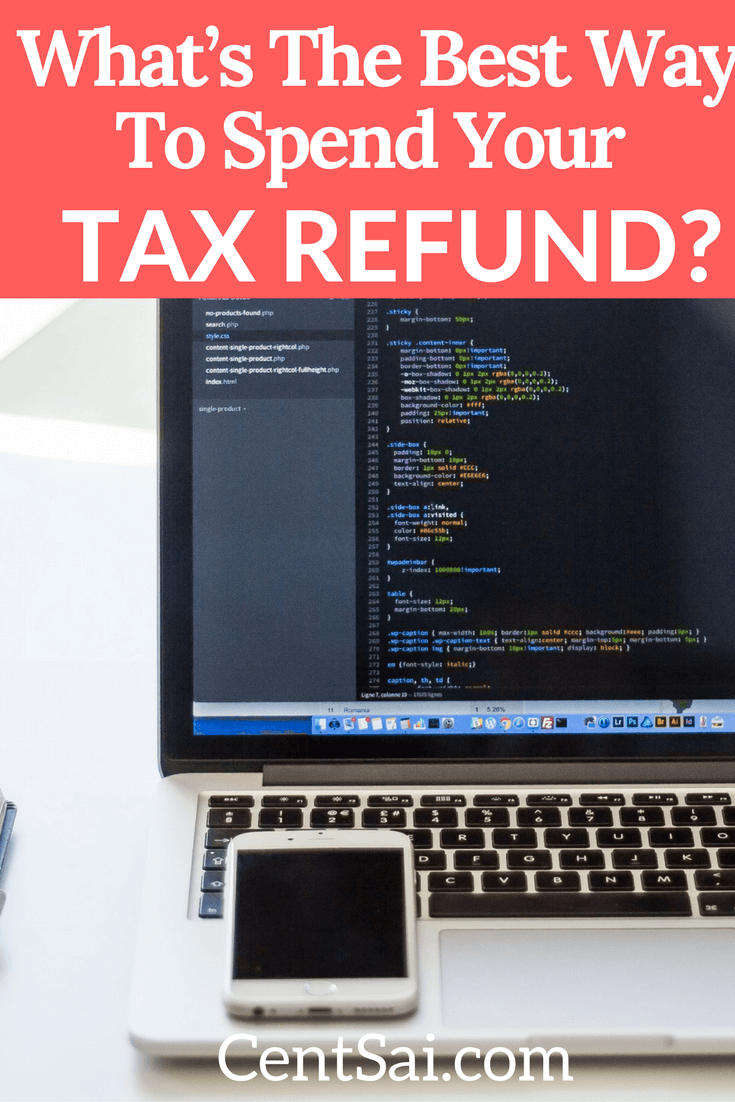 "Oh my goodness!" I turned excitedly to my husband, "We're getting a tax refund this year… and it's huge!" Both of us stared at the computer screen as the number on our tax calculator continued to rise.
Get the Most out of Your Refund — File Business Taxes Today >>
This was the first time since college I would be getting tax money back. In fact, as a small business owner, one of the harsh realities is that getting more than a few bucks refunded on my tax return is almost impossible.
But this year, we had some things in our favor: a newborn and the requisite medical bills. Having a child increases a standard deduction for the head of household by nearly $3,000, and the Child Tax Credit reduces one's tax burden by $1,000.
So our moderate income ended up putting money back in our pockets — even with me being a freelancer.
With our tax return deposited, we were ready to spend.
But where? On our daughter's first birthday, a trip for our third wedding anniversary, or maybe even a down payment for a new car?
CNN Money reports that 13.2 percent of those receiving a tax refund will use it to make a major purchase and 29.7 percent use it for everyday expenses like groceries and gas.
However, we're taking a different approach I call the "We Didn't Actually Get a Tax Refund" method.
Running a Business or Self Employed? This Online Accountant is Designed to Support You >>
Here's how it works:
1: Fill out taxes.
2: Apply to receive tax refund via direct deposit.
3: Schedule payment to a credit card for one week after the estimated direct deposit date.
4: Pretend your refund never happened.
Simple, right?
Wrong. Paying debt with a large windfall of cash can be terrifying, especially when you factor in the unknown.
For my sister Angela, her $7,000 tax refund sat in her bank account for weeks. After talking to several financial experts, she knew the best course of action:
She knew she should use her tax refund to pay off a $5,000 credit card balance with a whopping 30.25 percent APR, but she couldn't bring herself to do it.
In her mind, that money was her potential savings, her backup cash, her improve-her-home money. And it was also hard-earned cash she had paid to the government throughout the year. Essentially "giving it away" before she could enjoy it felt like a crime.
But that's the tricky thing with a tax refund. Sure, you can spend it on the fun things in life like vacations or the hard-to-predict events. But all of that requires you to already have your finances in order.
And for my sister and I (along with the millions of Americans), we are not this small group of people. We are not at a point where we can enjoy that tax refund. Our money has to go where our priorities are: towards paying down debt.
Settle Your Debt – Get Your Free Consultation Here >>
So with my $2,000 plus $800 additional from income savings, in March, my family paid down $2,800 in debt with, bringing us to $11,467 for 2016.
Worth it?
You bet.