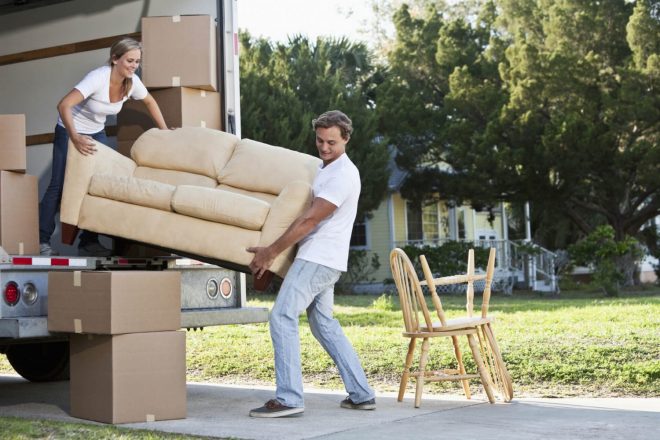 6 second take:
My first month in Wyoming was full of challenges, but we still managed to pay off $3,000 in debt.
Do you remember many of your firsts — your first date, your first drive, your first day at a new school? Those first moments and actions are some of the most powerful rites of passages in our lives. They symbolize a fresh start, a new beginning, or the first sentence in a new chapter.
I've shared a little about my family's new chapter here on CentSai. It has only been one month since my baby and I boarded a plane at Chicago's Midway airport.
We said goodbye to skyscrapers to arrive in an entirely different world, a place filled with cowboys, blue skies, and wide open spaces. We said hello to Wyoming.
My family did it because we had what all first moments have: opportunity. My husband received a great job offer — the kind of thing you just can't pass up. However, on that first day, I didn't feel the allure of the opportunity. Instead, I sat on the floor of our new home and cried for everything I thought I had just lost.
But then, I did something monumental.
I paid our first dollar toward our debt payoff goal of $20,001.
Struggling to Pay Off Your Debt? Talk to a Professional Today for a Free Consultation >>
Actually, it was more than a dollar; it was $20, which I had managed to save by not checking a bag. I could have used that cash to buy breakfast or to buy a chair for our furniture-less new apartment. But I remembered that bit of opportunity while working through my misery.
Those firsts are not just symbolic; they are also the most challenging.
The move had drained our bank account, and with no paycheck expected soon, that $20 was precious.
But we pulled through it by budgeting. Every expense was accounted for and documented. I even used my personal blog to write out every purchase I made to keep myself honest. I used paper methods, spreadsheets, and journals to track the bills that were flowing in and the money that was owed to us from my business and my husband's new and old jobs. Budgeting by any means possible was a survival tactic from us going back on our first goal.
This App Makes Managing Your Finances Easy — Start Budgeting Today >>
Both my husband and I also bunkered down to stay focused.
We knew that the first step in debt payoff would be hard and that we would subconsciously fight it.
That meant no going backwards on old habits by eating out or emotional shopping.
Instead, I took on more client work as a freelancer and my husband pitched in during his free time. We knew that we needed money, and fast, so we did all that we could to keep income flowing.
For January, our first month of paying down debt, I set a humble goal of $1,000. And as we inched there, I became more and more empowered. I was going to make it! I was going to make this first month happen for our family!
Then, like all good firsts, we had a challenge thrown in our path.
Within a week, we had a windfall of cash. All totaled, it was an extra $4,700. Some of it automatically went to pay our regular bills and to replenish our hurt emergency savings. But what about the rest? Couldn't I just spend it? After all, I had hit that first goal of $1,000 — why overachieve?
One evening, similar to my first evening in Wyoming, I sat down in bed with my laptop in hand. I was looking at my Amazon shopping cart full of things I thought we needed for our new home. It was full of things that were going to make this first month in Wyoming perfect — new picture frames, sheets, towels, etc. It totaled almost $790.
But I didn't hit "purchase now." Instead, I went back to our checking account.
I breathed in deeply as I scheduled $2,000 of that "extra" money to go toward our debt payoff and another $200 to go to our savings account.
Accelerate Your Savings With an Online CD Account — Apply Here >>
It wasn't because I didn't want those things in my cart or that we needed to pay down that bill. It was because firsts are also endings. They are saying goodbye to one part of your life and greeting another.
For us, it's saying goodbye to ignoring our debt and hoping it will go away. It's seeing an end to a chapter in which we owe everyone but ourselves. It's the first days of our debt-free lives.
For the month of January, we managed to pay down $3,000 worth of debt toward our $20,001. Now, that's a first of which I am proud.
This is part of a series chronicling Michelle's road to debt payoff. To continue reading her story, click here.