How to Get a Credit Card With Bad Credit (and Improve Your Score)
CentSai
relies on reader support. When you buy from one of our valued partners,
CentSai
may earn an affiliate commission.
Advertising Disclosure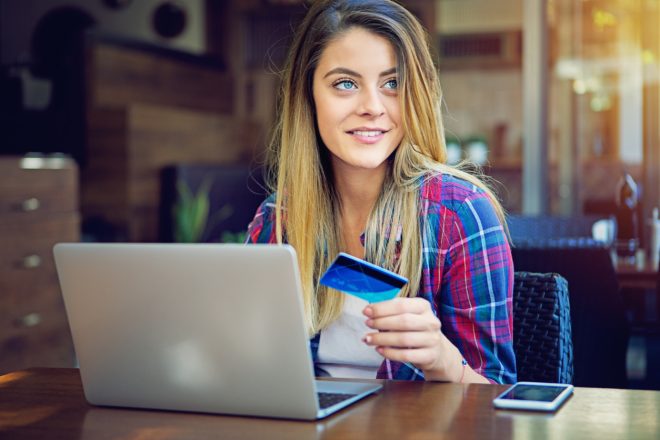 6 second take:
Just because you have bad credit doesn't mean you have to forgo credit cards. Follow the steps below and start rebuilding your credit.
A credit score below 600 typically indicates bad credit, and about one third of Americans have bad credit, according to Experian. When you make late payments or are in default on a loan, you probably have bad credit. This not only affects your credit score, but also appears on your credit history. When you want a loan or new credit card, the lender will look at your credit history and score to determine whether they should trust you and how much they should loan you.
With bad credit, you're less likely to get a loan or a credit card, but it's not impossible. If you are approved, your interest rate will probably be higher than someone with good credit. Bad credit doesn't just affect your interest rate, though. You may also be charged security deposits from utility companies, and landlords have the right to refuse to rent you an apartment.
How to Get a Credit Card With Bad Credit
If you have bad credit, a credit card is one of the best ways to improve your credit score. Your first step is to get all the information you need before applying. You can get a copy of your credit report for free and with this knowledge, you can determine which strategy to pursue to rebuild your credit.
Get a Free Credit Report and Score — Visit Site >>
Next Step?
Open a bank account if you don't already have one. Find a bank with low fees and deposit some money into an account.
Then research whether you should get a secured or unsecured card. Unsecured cards have lower fees, but they're more difficult to get when you have bad credit. If you're unsure of whether you'll be approved for an unsecured card, then apply for a secured card. This typically requires a cash deposit that will be returned as you pay in-full and on-time. A secured card will help build your credit. As your credit improves, you can apply for an unsecured card.
Once you get a credit card, make your payments on time. That is the best way you can continue repairing and building your credit.
Build Better Credit With a Secured Credit Card — Apply Here >>
Credit Cards That Can Help Improve Your Credit Score
Two possible credit cards that you may to consider include the Credit One Bank Unsecured Platinum Visa and the Discover it Secured Card.
The Credit One Bank Unsecured Platinum Visa® is a great option for people trying to rebuild their credit. The website offers a free pre-qualification that won't affect your credit score. There is no security deposit, and the annual fee is under $99. Plus, you can earn one percent cash back on eligible purchases, and you will have access to free monthly credit-score updates, along with account alerts to help you stay on-track. This card has a 16.99- to 24.99-percent variable APR for purchases and 18.90- to 25.90-percent variable APR for cash advances.
The Discover it Secured Card is a good option if you don't want a card with an annual fee or aren't eligible for an unsecured card. With a refundable minimum deposit of $200, you can start earning two percent cash back at restaurants and gas stations up to $1,000 each quarter and one percent cash back on everything else. At the end of your first year with the card, Discover will match all the rewards you earned in that year. You will also receive Social Security alerts to help protect against identity fraud and have access to your FICO credit score for free. While this card has no annual fee, you will be subject to a 23.99-percent variable APR on purchases.