6 second take:
Don't quit price shopping after you make a purchase – you could be missing out on savings!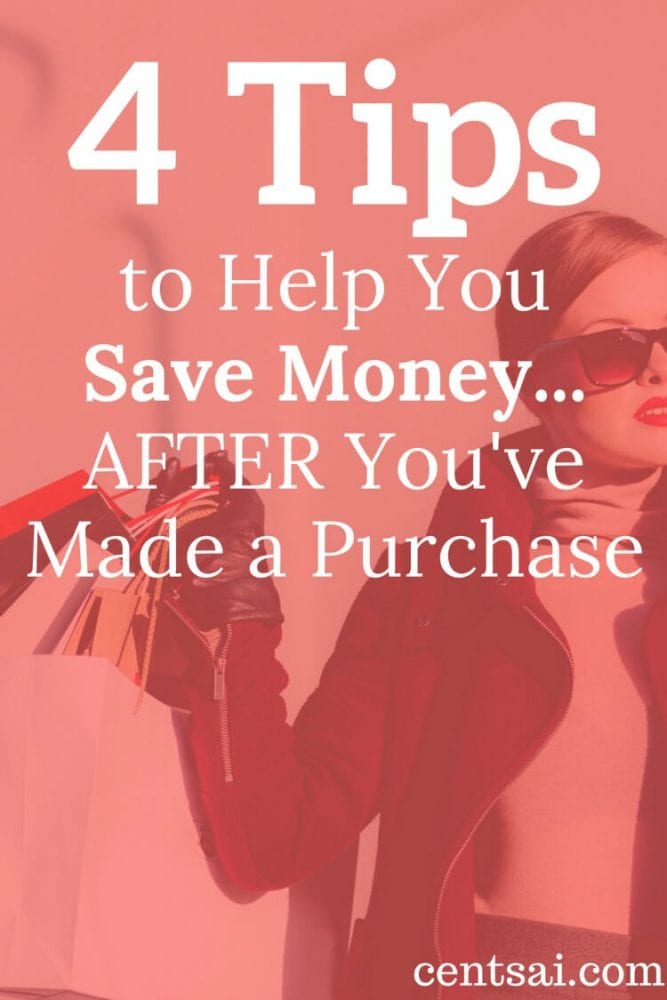 If you're like me, you usually do a quick Google search before you buy an expensive item to make sure that you're getting the best price. You look for discount codes or for other retailers that may be able to offer the same item for just a bit cheaper. After a minute or two of searching, you make your purchase from the store with the lowest overall price. You patiently wait for the item to arrive. At this point, if you're like most people, you use the item and that's the end of the story. But you shouldn't stop there. You may be leaving money on the table. Here's how I sometimes save money even after making a purchase:
Saving Money After the Purchase
I recently bought a fan for our new house from Home Depot for $269.99. The fan wasn't on sale, but we wanted to install the ceiling fan before we moved in, so we didn't have the luxury of waiting for a sale.
Fortunately, I was able to save money on the fan after the purchase – and it was a lot easier than you'd think.
A couple of weeks after we bought the fan, Home Depot decided to have a Black Friday sale. I was browsing their site for other items we needed for our new house and noticed that the fan we had purchased just a couple of weeks earlier was now marked down to $219.99. My initial reaction was that I had just lost $50 by not waiting until Black Friday to make my fan purchase. Fortunately, I paused for a minute and remembered that in the past I had gotten Home Depot to match sale prices after I had made a purchase.
How to Ask For a Reduced Price
Once I had decided to try to get a refund for the price difference, I had to figure out where to ask. While I was looking for a phone number to call, a live chat box popped up in the corner, so I figured I'd give it a shot. Some companies have awful live chat platforms, so I wasn't sure whether a chat agent would be able to get anything accomplished. Thankfully, I was wrong.
Once I clicked on the live chat button and entered some basic information, a chat agent arrived almost instantly. The agent was super friendly and very responsive, which isn't the norm for online chat agents. I simply asked if they could refund me the difference between the price I paid for the item and the current sales price. The agent's response? Sure thing! He didn't even have to ask his supervisor. All he did was ask whether I wanted to have the difference put back on my original payment method or to receive a Home Depot gift card through email.
It only took a minute of work to get a $50-plus refund, and all I had to do was ask.
This May Work With Other Retailers, Too
Not all retailers will match their sale prices after you make a purchase, but some will. If you think about it, it makes sense for retailers to do so. Otherwise, you can usually return the item for a refund, then buy the same item at the new, lower sales price. Rather than deal with all the hassle of restocking a returned item, many retailers simply price match their sales within a certain time frame after the purchase.
How You Can Make Sure That You Catch Price Drops
I don't search for price drops on every item I buy. Instead, I just focus on large purchases where price drops have the potential to save me enough money to be worth the time spent checking prices. For those larger purchases, I usually bookmark the item's sales page online and check once a week during the price match period to see if the price drops. It's that simple.