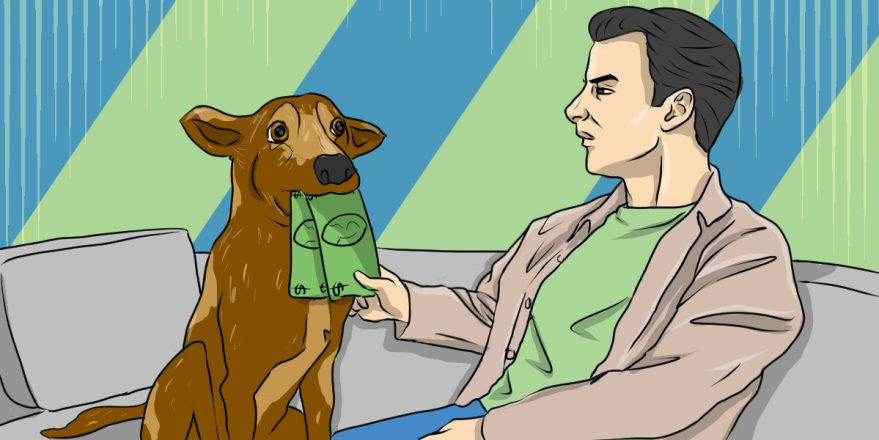 6 second take:
Pet care costs money, but there are ways to save a little cash here and there. Here are some pointers.
Getting a new pet can be incredibly exciting. But there are a few things you'll want to consider before you dive into ownership, and expense is at the top of the list. It's possible to have a healthy animal without spending $1,500. You may not get that special purebred dog that you've been dreaming about, but if you're on a budget, that probably isn't your top priority, anyway.
I had the opportunity to speak with Susan Richard, a dear friend who devotes a significant part of her life to advocating for dogs and cats in her local shelter.
The organization she volunteers with, Friends of Clay County Animal Shelter, provides all sorts of extra health care for the animals that the shelter couldn't provide without outside resources and support.
Check Your Rates with a Free Pet Insurance Quote — Visit Site >>
She fosters dogs in her home to keep them out of the loud shelter environment and has become a real expert on giving top-quality, but affordable pet care on a shoestring budget. Her suggestions include:
Adopt from a reputable shelter.
Find local pet stores.
Make annual vet visits.
Purchase medication online.
1. Adoption
Pet adoptions are often free, and most include an animal that has been properly vetted. A reputable shelter will have them vaccinated and treated for parasites, and skin conditions. If the pet is heartworm-positive, the shelter will also give treatment for that condition.
2. Local Pet Stores
Local pet stores are a valuable source of information for pet owners, high-quality feed, and medications. They'll also likely have better prices than you'll find elsewhere.
3. Annual Vet Care
A vet can prescribe medications that will prevent fleas and heartworm. Some of those meds are expensive, but treating a dog for heartworm can cost up to $700, so you may regret going without those preventative medications. Many communities have low-cost vets available to everyone. The wait might be a little longer than normal, but you can save up to 50 percent off normal vet fees.
Accidents Happen. Pet Insurance Can Make It Easier to Handle — Get a Free Quote >>
4. Online Pet Medication
Richard recommends the websites PetMeds and Doctors Foster and Smith. You will have to scan and send in the prescriptions you get from your vet, but you can get significant savings by ordering online.
Other Pet Care Considerations
Richard emphasizes that those considering a pet should make sure that they can provide high-quality pet food for their animals. Low-quality food can cause a variety of skin and digestive problems, which will be hard on your pet. Better to avoid those problems by providing quality food for them in the first place. It will save on vet costs down the road.
Make sure that you're financially prepared before you consider bringing a pet into your family.
The pet care essentials are:
Quality Food: $30 a month or more
Flea Prevention: $5 to $10 a month
Heartworm Prevention: Up to $10 a month
Annual Vet Care and Vaccinations: Up to $100 each year
And Richard has one last suggestion, specifically for those of us on a really tight budget:
It will make your life so much easier if you take the time to save up a pet emergency fund. Things happen. Pets get sick or injured and need care. If you have a healthy emergency fund of $500 or more set aside just for your pet, it will make all the difference in the world when something unexpected comes up.
Build an Emergency Savings Fund With a Money Market Account — Get Started >>
If you're at the point that you have the extra $50 to $75 a month that you'll need to provide for a furry friend, and you have an emergency fund, then you should be ready to go financially. Make sure that your lifestyle allows you spend with your pet so that he or she gets plenty of exercise and isn't left alone for extended periods of time. You'll be happy, she'll be happy, and everyone will be healthy. It doesn't get much better than that!