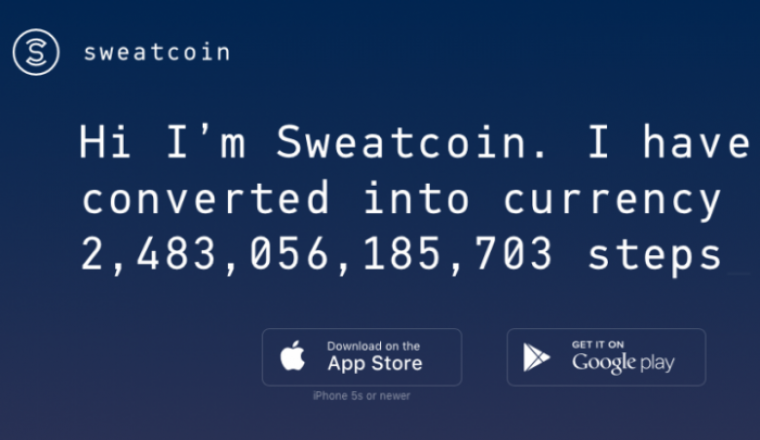 Sweatcoin is an app that monitors the physical steps you take each day and converts those into fictional sweatcoins. The aim is to promote physical activity by rewarding the user for it. Rather than converting to actual money, sweatcoins are redeemable from Sweatcoin's partner sites, usually via discounts on products, but only on ones that they're partnered with. A thousand outdoor steps convert to 0.95 sweatcoins. Not only are sweatcoins redeemable for goods, but you can also donate your sweatcoins to various partner charities through the app.
Bang for Your Buck: 1.5
If you're looking for a quick payout, this is not the app for you. In reality, you make only about 10 cents a day. The idea is to build up sweatcoins over a long period of time for serious payouts. For example, there's a cap for how many sweatcoins you can earn a day unless you pay a subscription charge to up that cap (payable in sweatcoins).
A lot of the bigger prizes require you to have been a member for at least a year or 18 months in order to claim them.
If you walk a lot in your day-to-day life or want an excuse to walk more, this app costs nothing to use. Plus, you'll earn sweatcoins in the background for something you do anyway. No instant gratification, but satisfying nonetheless.
Ease of Use: 2.5
The app is clear and straightforward, and signing up is relatively easy. You must give access to your phone's pedometer and location services, but you can opt out of receiving push notifications.
You have to leave the app running at all times. Otherwise it can't count your steps and you won't earn coins. There are ads from time to time, and you need to watch some of them to gain daily rewards such as an extra sweatcoin. Sweatcoin remembers the previous amount of sweatcoins in your wallet, even if you delete the app.
Reputation: 3
Sweatcoin has a generally positive reputation. Out of 36,700 reviews in Apple's App Store, it has an average 4.4 out of five rating. It's the third highest app in the Health and Fitness category. Plus, it's been positively reviewed in Forbes, Reuters, the Daily Mail, and more.
Customer Service: 1.5 
The email address to get in contact is easy to find on its website. In addition, it has an active Twitter account that responds to messages and queries often, in the form of a robot. The replies seem to come within a couple of hours of asking. Twitter is often the best way to get fast replies from businesses, and Sweatcoin has taken this on board.
Overall: 8.5/12