Shipt Reviews
CentSai
relies on reader support. When you buy from one of our valued partners,
CentSai
may earn an affiliate commission.
Advertising Disclosure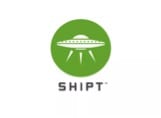 Shipt is an online grocery delivery service, known best for its partnership with Target. It takes the hassle out of grocery shopping by hiring someone to do all of the work for you, from roaming the aisles of the store to even unpacking your groceries in your home.
Bang for Your Buck
Members have the option of getting a two-week free trial for the annual plan before they commit to the service. After that, you can choose between an annual plan, which works out to $8.25 a month, or a monthly plan that costs $14 a month.
Ease of Use
Shipt requires you to sign up and log in to begin using its services, either on the app or on its site. It also requires your credit card details to start your two-week free trial.
Each store is laid out easily, and categories are clearly defined, allowing you to find what you want to buy quickly and easily. Select your products, add them to your cart, and select a delivery time. You provide your phone number so that your shopper can contact you throughout the process, and you must be home to receive your delivery.
Reputation
The app has been reviewed by over 50,000 people on the Apple App Store, with a score of 4.9 out of 5.0. The reviewers cite great customer service and little to no mistakes with their orders.
Since Shipt was acquired by Target in late 2017, its reputation has soared. It serves major chains such as Whole Foods, Costco, and Publix.