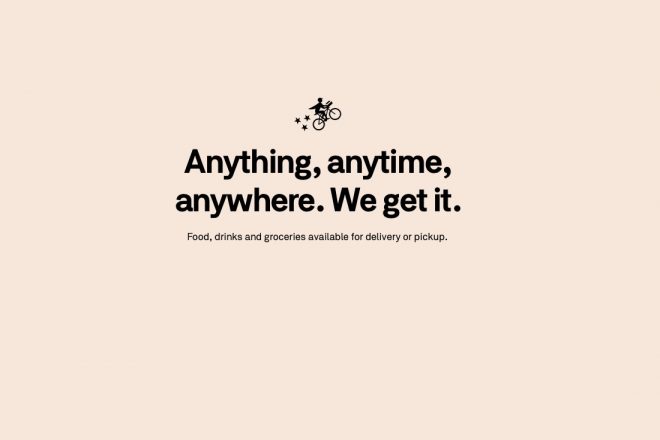 Postmates is a company that hires independent couriers to bring you "anything, anytime, anywhere." It provides food delivery and grocery delivery. Almost anyone can sign up to be a courier, meaning you can make some extra cash if you own a car or even a bike. If you can't pick up your laundry or want something from a store that doesn't offer delivery, Postmates will save the day.
Bang for Your Buck
Postmates was created to make your life easier. If you're willing to pay for the luxury of having your laundry dropped off at your door, this app is for you. Delivery charges apply.
As a user, you can sign up for a free trial to see if the service works for you. Postmates offers a membership option. If you sign up, you don't have to pay delivery fees on orders over $15 and also don't have to pay surge pricing. The membership options are $7.99 a month, billed annually, or $9.99 a month when paid monthly. The delivery and service fees vary per restaurant, and when you add a tip on, it adds up.
As a worker, you can make up to $25 an hour, depending on where you are. Postmates sometimes offers a "bonus" of $50 or so for those who do a certain amount of deliveries at peak times, and tips also add up.
Ease of Use
Both the app and website are laid out clearly. You must log in to start your order. Choose where you want to order from and add the items to your cart. The fees are calculated after check out.
If you're a worker, simply log in and start your shift. You'll get a request for pick up. If it's a food request, the customer service team will sometimes place the order for you so it's prepared when you arrive. Other times you will have to place the order yourself. The app will update you during the process, notifying you periodically, such as when the food is ready. Postmates will provide you with a prepaid card.
Reputation
Postmates is one of the best-known courier services on the market at the moment. The app itself has a score of 4.1 on the Apple App Store.
Workers rate Postmates 3.3 out of 5 on Indeed, with many stating flexible hours as a pro. Negatives include customers avoiding tipping and also wear and tear on your car.
Customer Service
The only way to reach customer service is to submit a request form, and Postmates will get back to you. The company usually responds within 24 hours.
If your order doesn't arrive or is incorrect, it will usually credit your account for the amount or refund your card.