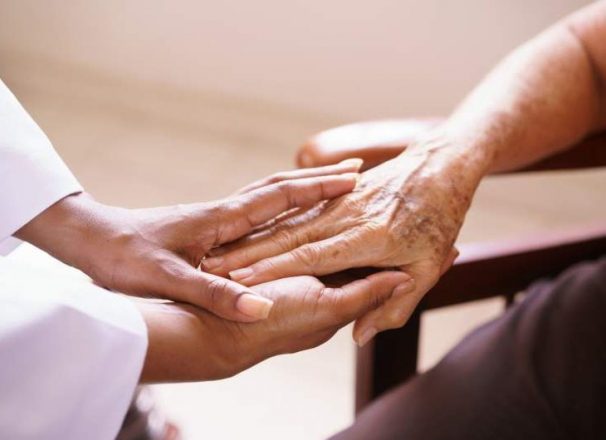 Compare
CentSai prides itself on writing independent reviews. Check out our rubric to see the objective standards we use.
Medical Guardian's selection offers a variety of add-ons and options with various ranges.
Bang for Your Buck
The Classic Guardian Landline option offers a 1,300-foot range with a wearable emergency button that gives the client access to immediate help when it's pushed.
The Home Guardian Cell uses AT&T's cellular service, included with the subscription, to wirelessly connect. The easy-to-install base station works with a wearable emergency button that, when pressed within 600 feet of the base station, calls the contact center.
The Family Guardian Cell offers the same range and benefits as the Classic Guardian using a cellular connection. The Family Guardian includes additional activity monitoring using three in-home safety sensors. This enables family, friends, and caregivers to stay updated on a loved one's health and activity levels throughout the day by monitoring the Family Guardian app. The app also sends instant notifications right to your email or smartphone if the safety sensors detect that your loved one isn't going about their normal routine or if they use their medical alert help button.
The Mobile Guardian is a personal emergency response system with built-in GPS technology, keeping the wearer protected, whether they're handling their daily routine at home or about the neighborhood. This lightweight, portable medical alert device works with a wearable emergency button that, when pressed within 350 feet of the device and GPS tracking, will send the client's exact location, even if they don't know it.
The Active Guardian watch is the only portable medical alert device with both GPS and Wi-Fi location technologies. It provides wireless, round-the-clock access to the U.S.-based medical alert monitoring center with the included AT&T cellular service subscription. The built-in, two-way speaker allows the user to communicate with a highly trained operator directly through the device.
The Freedom Guardian is the ultimate in safety and security. It's lightweight and simplistically designed, with large touch-screen icons. The Medical Guardian Freedom Guardian can send the wearer's exact location in the U.S. Even if they're unsure of their own location or unable to give the dispatcher tracking details, help will be sent directly to them using GPS, Wi-Fi Positioning Systems (WiPS), and triangulation.
Ease of Use
Medical Guardian's devices are created with senior citizens' ease of use in mind. Oversize buttons are easy to press and make it simple for the patient to reach customer service. Every Medical Guardian medical alert system is identical in that they all have a base station and an emergency button and provide two-way communication. Each system also has a backup battery life of at least 24 hours.
Mobile Guardian devices operate on a cellular network that allows users to take the alert button and miniature base station anywhere. Systems like the basic Classic Guardian operate on a landline connection and have an alert button that can be worn as a wristband or pendant.
When the emergency button is activated, the client is immediately put in contact with a representative at Medical Guardian's certified monitoring center. Every Medical Guardian alert system offers fall detection except for the Mobile Guardian system.
Customer Service
Medical Guardian's medical alert device is very straightforward and easy to set up. The customer service team will walk you and your loved one through the process. Its U.S.-based call center operators are available 24/7.
There have been a few reviews with confusion about the shipping locations, but customer service is helpful in rectifying the problem. Customer care specialists will guide you through the activation process and check in on clients after an emergency. The simple three-step activation process has the system ready to use in no time.
Reputation
The company offers an affordable rate, along with a quick response time to emergency responders. The company's CSAA Five Diamond certification also shows its standing and commitment to excellent customer service.
Bottom Line
While less discreet than other products on the market, a Medical Guardian device is a reliable selection for anyone who wants extra peace of mind with options. Upgrades and add-ons, such as fall detection and additional pendants, make it fully customizable.
The price point is comparable to others in the market, but the company's focus on customer service paired with its technological advances make Medical Guardian the best choice for the active senior. The quarterly and annual billing options help save even more.
Medical Guardian has one of the widest assortments of medical alert devices in the field. Medical Guardian's bases use a two-way speaker in the base stations so users can speak directly with the U.S.-based monitoring center and request emergency and nonemergency services alike.