EasyShift Reviews
CentSai
relies on reader support. When you buy from one of our valued partners,
CentSai
may earn an affiliate commission.
Advertising Disclosure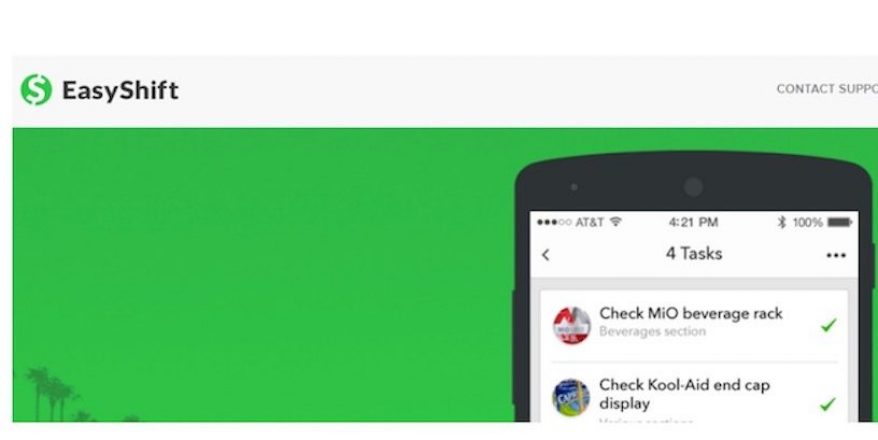 EasyShift invites its users to "shop, eat, and explore in your city" while getting paid. It's yet another app offering easy money for simple tasks. EasyShift, like its name, is quick and easy to use, offering "shifts" in places you would normally go, such as grocery stores. Offering rates starting at about $4.50 per shift, this app is a fast and simple way to make a couple of extra dollars without a lot of hard work.
Bang for Your Buck
Depending on your location, EasyShift can help you make a couple of extra bucks here and there. With its points system, the more successfully you complete tasks, the more you can reserve. So in the end, the amount you make depends on the time you put in. The tasks seem relatively simple, but with an average of $5 a shift, don't quit your day job just yet.
Ease of Use
EasyShift is literally that: easy. It's as simple as downloading the app, signing up, and looking for jobs. You can find shifts near you on the interactive map screen, reserve the shift, and complete it in the amount of time allocated. Once you complete the task, which is usually taking pictures of specific items in stores, you'll be paid within 48 hours through PayPal.
The app also has a points system. So the more shifts you work, the more points you build up. Points allow you to build a reputation. They also grant you more perks, such as the ability to reserve more shifts. So the harder you work, the more rewards you get.
Reputation
EasyShift has an average score of 3.7 out of 5.0 on the iOS App Store, and many reviewers are happy with the service. Payment is quick and easy, though there is the common problem of receiving a rejection from the company because you didn't complete the task exactly as asked. If this happens, you don't get paid.
Customer Service
EasyShift has an extensive FAQ section on its support page, covering categories from "payments" to "help during your shifts."
There is also a request form that you can fill out if the FAQ section doesn't answer your query. EasyShift is also quite responsive to negative reviewers on the App Store.