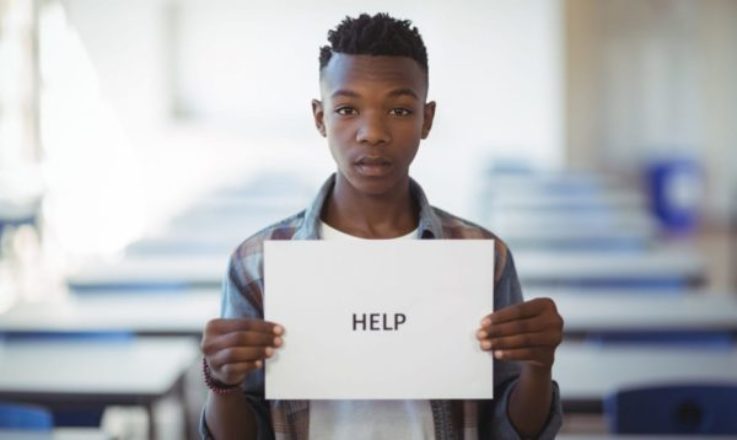 The stereotype of the broke college student has become ingrained in the American psyche for years now. The idea of a student living off of ramen noodles and constantly going hungry because they can't afford anything else has somehow become synonymous with college life; and that's disconcerting.
Why it's acceptable for college students to go hungry in one of the world's most privileged nations is beyond me. But there's an epidemic even more asinine than college hunger that nobody is talking about: homeless college students.
In 2017, researchers at the University of Wisconsin surveyed 33,000 students across 70 community colleges in 24 states. The study showed that 14 percent of respondents reported experiencing homelessness during the past 12 months. That's up one percent from a similar study conducted in 2015. These results hit home for me because I was once part of that statistic.
My family experienced a one-month-long stint of homelessness in 2017. This happened just a couple of months before I was scheduled to take online classes at Northern Kentucky University and about six months before I was scheduled to return to campus for the new school year. It was frightening to be unsure of whether or not we would be able to sleep the next day. I was lucky enough that I didn't need to live on the streets. Unfortunately, some people don't have that good fortune.
Cut Down the Cost of College — Easily Apply to Scholarships Today >>
How to Help Homeless College Students
One thing is abundantly clear: A student homelessness problem exists among college students in the United States. But what can we do to fix it?
National awareness campaigns could be beneficial. The more people in our country who know that this is an issue, the more inclined schools and lawmakers will be to do something about it.
An awareness campaign spearheaded by students who have experienced homelessness themselves could gain some real traction in the public spotlight.
The real work will get done by state lawmakers and individual schools, though. It's important that they set aside a piece of the budget to help homeless college students. That way, these students don't have to worry about their grades dipping — or worse, having to drop out because of their housing situation.
It would be great progress to have a fund that students can access to provide temporary housing; or even better, set aside some dorm rooms for students to access if they have housing issues.
The Root of the Student Homelessness Issue
The root of this problem isn't that students are unable to afford housing. Rather, it's that they're sacrificing housing so that they can meet the exorbitantly high cost of higher education.
One year of tuition alone (not full attendance cost) at a public, four-year institution has gone up over $2,500, or nearly 37 percent, in just the last 10 years, according to the College Board. And that number is expected to continue skyrocketing.
This isn't just a problem for those experiencing housing disparity. It also affects the tens of thousands of students whose families don't make enough to foot the bill, and yet still don't qualify for financial aid.
Homelessness in our country is an epidemic that affects thousands of college students every year. As the cost of education skyrockets, more and more students will experience hardship unless schools implement solutions and allocate resources to attack this problem.
The Perfect Scholarship Could Be Waiting For You. Find Out More Here >>
I've experienced these struggles firsthand, and I have to say, it is not fun. Having to worry about your housing situation, your family's well-being, and your classes all at the same time is something that I wouldn't wish on my worst enemy.