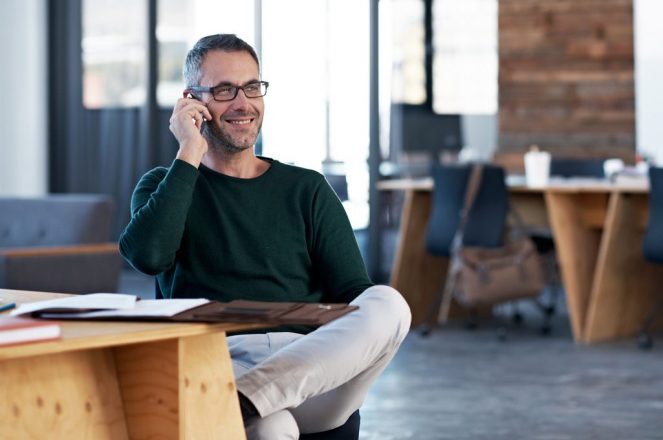 6 second take:
This is the story of a successful financial professional who chucked it all to move to a sleepy town in upstate New York. He finds a new spirit there — not the evil kind, but an entrepreneurial one!
If you've ever sat at your current job and wondered if you should be doing something different, you aren't alone. Many people reach a critical point in their life and career when they have to decide whether they'll remain on their current path or make a change. I decided to make a change.
At 35 years young and in the midst of a career in finance, I was faced with the question so many of us ask ourselves: "Will I be truly happy if I continue on this career path?" For me, the answer was a resounding "no."
Chances are that you've been in a similar situation and felt the same undeniable itch that I felt. That sense that maybe there's a different way to live. Maybe I can make a change and build a career that will support my life — a better version of my life.
Success Comes to Those Who Reach for It — Book Your Free Complimentary Coaching Call Today >>
Here's how I determined that entrepreneurship was the right move for me and my family, and the steps you can take to build your own path, too:
The Backstory
I lived in Connecticut with my wife and young family and commuted to New York City for my job in Prime Brokerage at Morgan Stanley. I managed a team of eight and was proud of how I had worked my way up in the organization. While I enjoyed my job, I had reached an important crossroads in my personal life.
The Catalyst for Change
Even though I liked the work I did, I didn't like the life I was living. I spent more time commuting than I did at home. I never saw my kids during the week because I was gone before they woke up and they were asleep by the time I got home. Sound familiar?
This wasn't the life my wife and I envisioned for ourselves, and we knew something had to change.
But in order for us to make the right change, we had to first know what kind of life we wanted to build so that we could make choices that would  help us reach our goals.
Making the Life Change First
My wife had always wanted to eventually get back to upstate New York, where she grew up and where her family lived. While there was a time when I could never imagine us living in a sleepy upstate New York town, our priorities had changed. Now I knew it was the right move for us to make so that we (and our children) could have a higher quality of life.
Once we had determined the life we wanted, the next step was to figure out how I was going to support it financially. Moreover, I had to figure out how I was going to do that without falling into the same trap of a grueling work schedule that ate into the overall quality of my life with my family.
Getting A New Job vs. Creating One: Do I Want to be an Entrepreneur?
To build a new path, I considered two options:
Get another job somewhere near our new residence in upstate New York.
Start my own financial-planning business and work for myself.
This Software Management Tool Helps Increase Productivity — Start Your Free Trial >>
Ultimately, I realized that getting another job wouldn't foster the overall life change that my wife and I wanted — one that offered more choices and greater flexibility. And there was always a part of me that liked the idea of running my own business.
From the time I spent in private wealth management earlier in my career, I knew I loved to help people overcome their stress about finances and to work with families and individuals to align their money with their values.
My destination was clear. I wanted to become a financial adviser and run my own financial-planning firm. Now all I had to do was create the roadmap to turn my dream into a reality, as so many entrepreneurs had done before me.
How to Become an Entrepreneur: The Practical Steps
Starting a business and succeeding requires careful planning and preparation. And when you decide to change careers and build a business from the ground up while you have a family to support, the stakes are high.
So I did exactly what I advise my clients to do today — I made a plan to reach my goals. I went down this list and planned for each stage accordingly:
1. Worst-Case Scenario
What is my greatest fear? Failure. What happens if I fail? I can't support my family. Would it ever get to that point? No, because I would correct course or get another job well before that would ever happen.
2. Training and Education
What additional training and education do I need before I can execute my vision? In my case, I took the necessary steps to earn my certified financial planner designation. I also worked for a financial planning firm for three-plus years so that I could gain the necessary hands-on experience.
Achieve Your Career Goals With Industry-Recognized Learning Paths — Choose Your Course >>
3. Financial Preparedness
How much savings do we need to cover our expenses if I weren't to earn an income for two years? We wanted to keep our financial life and goals on track as much as possible, even during the start-up phase of building a business. Having the right amount of cash reserves makes starting a business possible, especially when you have a family that depends on you.
 4. Business Planning
What is my business and what services will I offer? How will I get clients? How will my business grow and evolve over the next five years? Starting a business is the first hurdle. Growing a business for the long term comes next. That's where I am today.
Get Your Business an Unlimited Business Checking Account — Plus a Bonus Feature Included Here >>
What I've Learned About Becoming an Entrepreneur
Eighteen months ago, I launched Lake Road Advisors based in Binghamton, New York. The biggest thing that I've learned since starting down the path of entrepreneurship is that I have what it takes to succeed.
Starting a business — especially later in life — is scary and full of uncertainty. But I am so happy that I took the chance on myself.
Now I see my family every day. I can take time to be present in moments that I would have otherwise missed while working for someone else. Today I lead a fulfilling life helping other people make smart financial choices that can help them live fulfilling lives, too.
Running a Business or Self Employed? This Online Accountant is Designed to Support You >>
I look forward to the challenges I face in growing my business because no matter what, I'm writing my own story and building my own path into the future.
Are you thinking about making a change in your own life, but aren't sure how to make it happen financially? Feel free to email me at Paul@lakeroadadvisors.com with your questions. I can offer guidance or connect you with other resources that you may need.