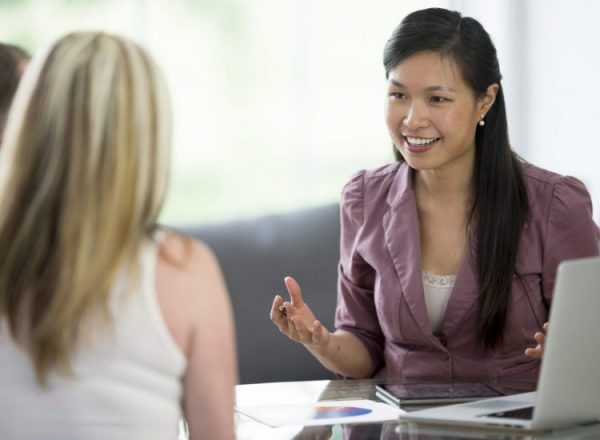 6 second take:
Women are often left behind when it comes to financial education. So where do you even start?
Amy Corcoran graduated from college two years ago. At 23 years old, she is ready to invest for her future, but doesn't know where to start. She's one of many women who struggle with a lack of resources and knowledge when it comes to financial planning.
"There aren't many marketing campaigns that target younger women," Corcoran says. "My bank is Chase, and I feel they should reach out to me about investing, but no one has."
The Stats on Financial Planning for Women
Corcoran is one of the 42 percent of women ages 18 to 64 who have a bachelor's degree, based on data from a Merrill Lynch study conducted in partnership with Age Wave, a company that focuses on providing services for an aging population. She is also among the 63 percent of women ages 18 to 29 who feel that "financial planning is too difficult to even think about," according to the study.
Sign Up for an Investing Service That Empowers Women — Get Started >>
"Women need basic education, even if it's reading what's available online," says Maddy Dychtwald, a co-founder of Age Wave. "If your job has a 401(k), get invested in it. Any kind of fringe benefit available to you, take advantage."
Learning to Invest: Julie's Story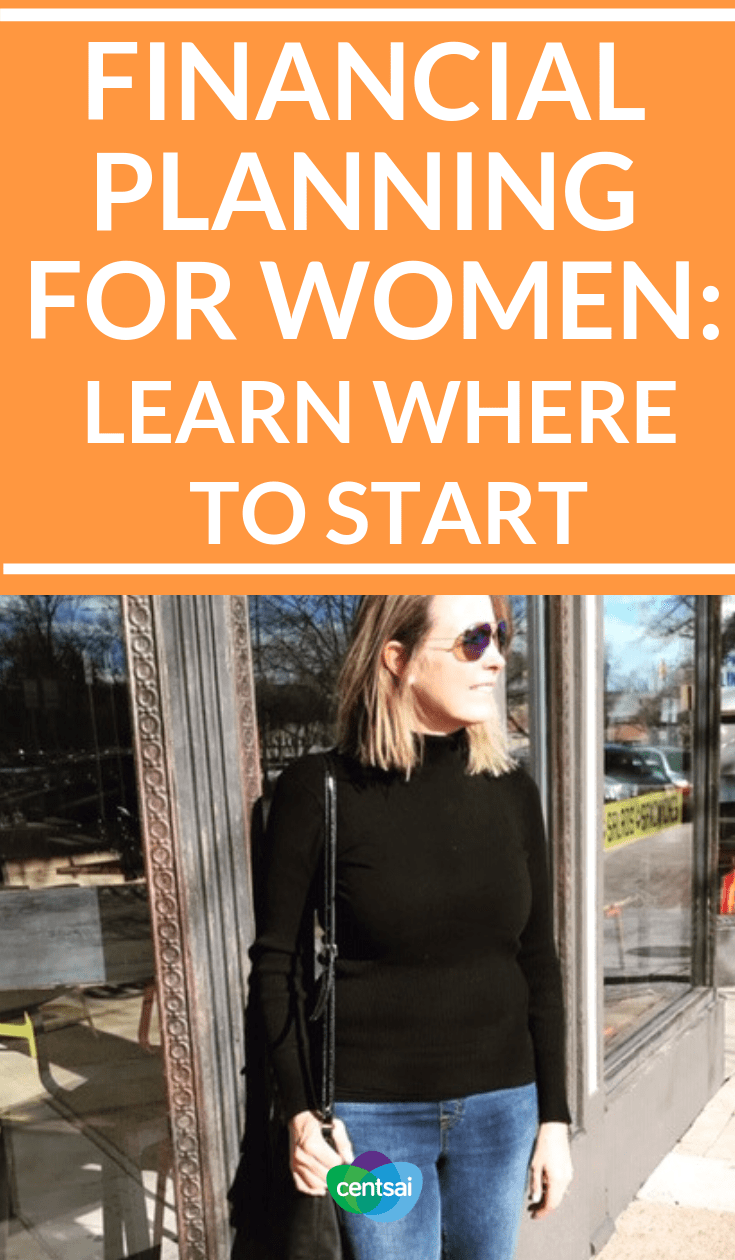 Julie W. works at an investment bank. The 30-something had nearly half a million dollars in assets. However, that tidy sum simply sat in a checking account, earning close to zero percent interest.
"Julie didn't know what to do with it," says wealth adviser Sahil Vakil, president of MYRA Wealth in Jersey City, New Jersey. "Having lived through a recession in her lifetime, she was fearful of investing in the markets."
After evaluating Julie's risk tolerance, Vakil took a cautious approach. He invested her money in a diversified portfolio of 12 exchange-traded funds (ETFs). Julie's $500,000 went proportionately into stocks, bonds, alternative assets, and real estate.
"The portfolio now aligns with Julie's risk profile and is yielding more percentage-wise than it would just sitting in a checking account," Vakil says. "There was a huge educational component that did not exist for Julie."
Learn How to Invest Confidently — Download This Free App >>
"This is known as a financial literacy gap. No one had discussed financial or investment options with her in a very basic manner before."
Financial literacy is essential. The more we know about a subject, the less scared of it we are. So look out for finance books, videos, and websites that provide information for beginners.
Enrolling in Financial Planning Classes for Women
Donna Skeels Cygan, a certified financial planner (CPA) in Albuquerque, New Mexico, advises women to enroll in financial planning classes. For example, thanks to a personal financial planning class she took in college, Kim L., 26, now comfortably invests $200 a month directly into a Schwab brokerage through automatic deductions.
"A formal class setting provides a familiarity with investing and financial products that would not otherwise be there," says Cygan, the author of The Joy of Financial Security.
Taking Advantage of Employee Benefits
Something else that can help? Sitting down with your employer's benefits department to talk about what's available to employees, what investment vehicles are accessible, and whether those vehicles are appropriate for you.
Employee Stock Purchase Plans
After graduating from college, Darla H. moved from the Midwest to New York City. There, she landed employment at a Fortune 500 company, where she earned a salary that gave her surplus cash. But the 27-year-old wasn't taking full advantage of the perks her employer was offering. Darla's financial adviser, Kaya Ladejobi, suggested she enroll in the company's employee stock purchase plan (ESPP) at $17 per share.
"If the company has given you a discount to buy company stock, you could potentially sell it at a profit at a later date if it grows," says Ladejobi, a registered investment adviser in New York City.
Build and Personalize Your Investing Portfolio — Get Your Stock Advisor Offer >>
Workers contribute to such plans through payroll deductions, which build up between the offering date and the purchase date. "Qualified ESPPs can give up to a 15 percent discount of market value of the stock," Ladejobi says. "This is the most common scenario, and I'd recommend sticking with that 15 percent."
Participating in an employer stock purchase plan is a smart financial planning move for women that can help close the pay gap between men and women.
Lessening the Effects of the Gender Pay Gap
The gender pay gap has gotten smaller since 1980, according to Pew Research Center data. However, it hasn't changed much over the last 15 years. Women earned 82 percent of what men earned in a 2017 analysis of median hourly earnings of both full- and part-time workers in the United States.
Meanwhile, the U.S. Census Bureau found that full-time, year-round working women earned 80 percent of what their male counterparts earned in 2016.
"By investing in a stock purchase plan at a discount, you have bought the stock at a price lower than market value," Ladejobi says.
"This increases your profit margin versus if you had bought that stock at market value because even if the stock price stays the same, you've still made money. If the stock appreciates higher, then your profit grows."
Check Out an Investing Service That Empowers Women — Get Started >>
Health Savings Accounts
For female workers who have access to a high-deductible health plan, a health savings account (HSA) could potentially be both a tax perk and an investment perk, according to Lorna Sabbia, head of retirement and personal wealth solutions at Bank of America Merrill Lynch.
"An HSA is designed to pay for health care costs. But if you don't have significant short-term health care expenses, money contributed annually to it can accumulate over time," Sabbia says.
Simplify Your Health Savings Account — Sign Up Now >>
Female Entrepreneurship
Barbara Roberts, an entrepreneur in residence at Columbia Business School and the author of The Woman's Entrepreneur Journey, says that when happiness eludes young women, they should explore launching a startup.
"My message to women is that it's never too late to launch their own business," says Roberts. "Every woman has a unique problem that needs to be solved. If you're unhappy in your job or behind on creating your own wealth, maybe following your passion and starting a business can solve those problems."
Financial Planning for Women and Millennials
Cygan believes that millennials' distrust of the financial services industry is partly to blame for the lack of financial direction among young women. "There's a huge disconnect between how to reach them and not just selling them something," she says. "Vanguard is the only financial firm that's not trying to sell products."
Nearly half (48 percent) of American investors feel "overwhelmed by all the investment choices that are available," according to a 2017 Scottrade study. This is a particularly prevalent sentiment among millennials and Gen Xers. The study also found that 61 percent of American investors "wish they had access to reliable guidance."
"The study results shed light on the fact that there is a gap in explaining the products, investments, and decisions being made to clients," says Brian Stimpfl, senior vice president and head of Scottrade Advisor Services. "Advisers have an opportunity to deepen that relationship and strengthen the trust between themselves and their clients by addressing this confusion and cynicism head on."
Sign Up for an Investing Service That Empowers Women — Get Started >>