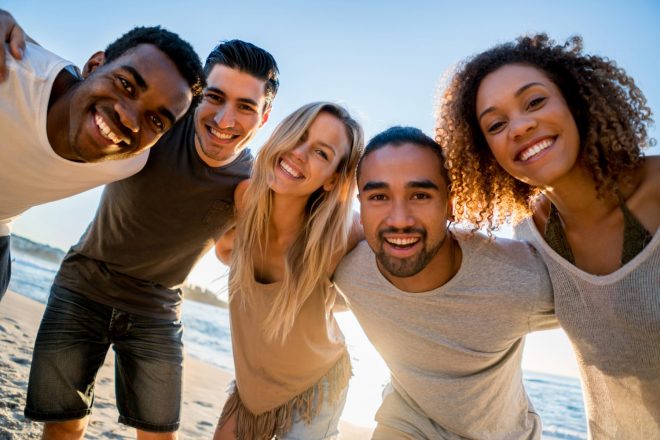 6 second take:
Panama City Beach has a lot to offer visitors. The main attraction — the beach itself — provides you with some of the most frugal entertainment options available.
Aside from that beautiful beach, we've got some cheap, cheerful, and sometimes even free things to do in Panama City Beach.
If you've yet to experience the white sand beaches of the Florida panhandle, you're missing out. I was never much of a beach person — East Coast beaches just didn't seem attractive to me. But when I set my eyes on the white sand of Panama City Beach, everything changed. In fact, my wife and I moved to Florida and eventually made our way to the area because of that first visit.
Save on Your Travel Expenses — Get Prices From a Leading Provider >>
Whether you live there or are just visiting for a fun vacation, there's plenty to keep you busy. Of course, some things cost a ridiculous amount of money. Nevertheless, I've found quite a few cheap and free things to do in Panama City Beach. And there are some great places to eat, too! As you'd guess, many of these attractions involve the great outdoors.
Free Things to Do in Panama City Beach
The beach itself is by far the biggest attraction. If you aren't staying in a beachfront hotel or condo, you can park for free at the MB Miller County Pier or the Russell Fields City Pier and take a quick walk to the beach. My wife and I love camping out on the sand in the shadow of a pier because you can avoid the scorching sun without an umbrella or a tent.
If you get tired of the beach, you can visit the conservation park, which has no admission fee. While it isn't the beach, it offers 24 miles of trail and more than a mile of boardwalk. The park can be a bit insect-ridden during the summer, so bring bug spray.
Explore Panama City Without Breaking Your Budget — Choose Your Adventure >>
The Pitt Spring Recreation Area cold-water spring is completely free for the family. It's about a 45-minute drive from the beach, but it is well worth the effort.
The water is 11 feet deep, and at a chilly 68 degrees, it will definitely cool you down on a hot day.
The spring leads to the Econfina River, which you can explore as well. At the recreation area, there are plenty of picnic tables as well as a few covered pavilions.
Have you ever wanted to see how the rich and famous vacation at the beach? Then take a ride along Scenic 30A Drive. This road is home to some of the most expensive residences in the area. Along the way, you'll find many small towns with shopping areas and public parking. Keep it cheap by window shopping or just enjoying the fancy buildings.
Meanwhile, St. Andrews State Park isn't free, but with an entry fee of only $8 per car, it isn't a bad deal at all. The park offers beaches on both the Gulf of Mexico and St. Andrews Bay. The latter beach is at the opening of the bay and has a rock jetty, allowing for extremely calm, shallow waters that kids can enjoy.
Cheap Places to Eat in Panama City Beach
In addition to finding affordable things to do in Panama City Beach, it's pretty easy to save money on food while you're there. Your condo will be the cheapest place to eat. If you rented a place with a kitchen, shop at one of the many local grocery stores and cook your own meals to save some dough.
If you don't want to cook, you can always go to Cici's Pizza. Cheaper than most typical buffets, this pizza buffet is a kid's dream. You can even get mac-and-cheese pizza! Be careful, though — your kids will be tempted by the bowling alley and arcade next door, which you can see through a glass wall.
Check Out Groupon for Restaurant Deals in Panama City — Save Here >>
One of our favorite deals is buy-one-get-one-free burger days at Wayback Burgers on Panama City Beach Parkway. "Like" their Facebook page and check it for this bargain, which is normally offered on Mondays and Tuesdays.
David's Snowballs offers some of the best-shaved ice I've ever had. They serve truly authentic New Orleans cuisine, as the owner moved from there to Panama City Beach after Hurricane Katrina. The prices are very reasonable, especially in light of just how good the food is.
We go to Texas Roadhouse when we want a decent-priced steak. The floor is littered with peanut shells, so it isn't exactly fine dining. But the atmosphere is a lot of fun. If you plan on eating here during peak season, make sure to take advantage of the call-ahead waiting list.
Final Tips for Finding Affordable Panama City Beach Attractions
The main attraction is the white sand beach, but there are plenty of other fun, frugal places to visit and free things to do in Panama City Beach. It isn't too difficult to keep the food budget under control — especially if you've rented a condo with a kitchen.