Can You Travel Frugally With a Baby in Tow?
6 second take:
Traveling with a baby doesn't have to be as complicated or as costly as it may seem.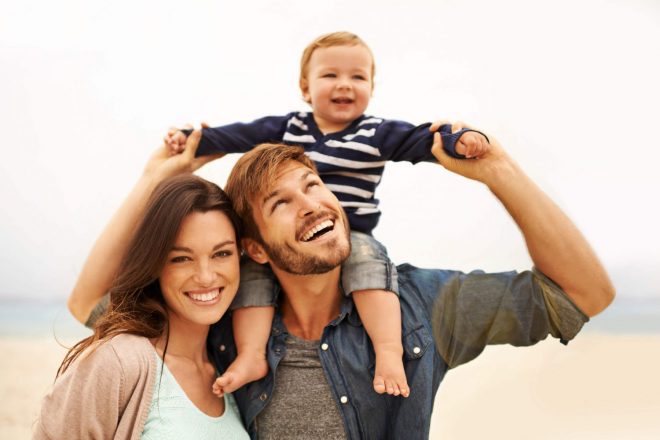 Before I had a baby, I figured that traveling wouldn't change all that much, even once I added a kid into the mix. Pack light, arrive at the airport early, and all would be okay. What I didn't expect? That we would need a lot more travel gear than we had anticipated when traveling with a baby.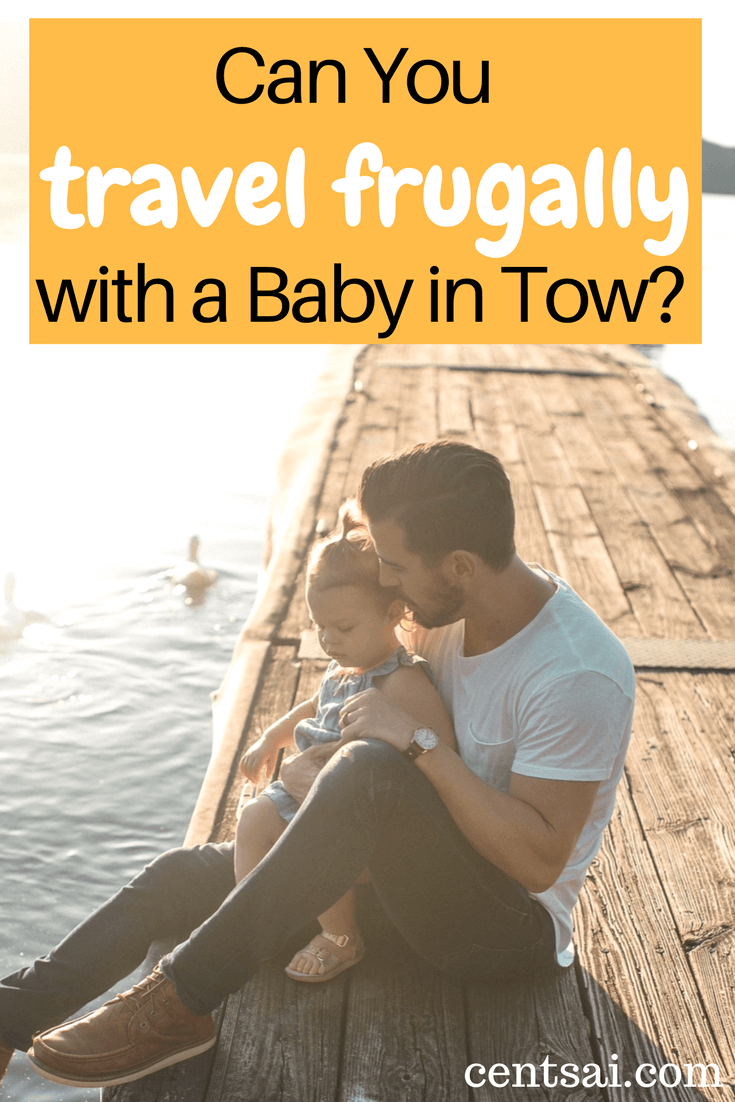 We took our first major trip with the baby when she was just three months old
The first thing we did to save money was to avoid buying her a seat on the plane. Babies under the age of two can fly for free on most airlines, so that was one cost we avoided. I wore her using a baby carrier, and she fell asleep for most of the flight, waking up only to eat and to get a diaper change once.
But before we left, we had to figure out our options for travel. When traveling with a baby, you always need a car seat if you plan to drive. And it's useful to have a stroller so that you don't have to carry her everywhere. However, between the three of us, we'd already filled two suitcases. So we couldn't manage bringing along the extra car seat, car seat base, and stroller. Luckily, we were staying with family. My sister-in-law was able to borrow a car seat, stroller, and travel crib for us from a friend. This helped us to cut down the cost of buying or renting a lighter travel set. My in-laws met us at the airport with the car seat already installed, and it could not have been easier. The baby even fell asleep on the drive out of the city.
Flying across the country, I worried that our baby would cry for the entire flight.
It's great when you're going someplace with friends and family around to support you, but what about other trips? For example, we're planning a vacation to an all-inclusive beach property in Jamaica this summer, where we anticipate spending four days lounging at the beach. When planning a vacation, it's important to check current policies regarding kids. For example, the Hyatt recently changed their policy at all-inclusive resorts – infants under the age of two no longer incur any extra charge. This was great news for us, since we were booking on travel points. If you're traveling with a baby on international flights, you don't need to book a seat for your baby, but you'll have to pay for taxes and fees. That's something we can't avoid.
On the way, we're stopping for a night in Ft. Lauderdale to visit my grandmother, and we'll need a car seat, since we're renting a car. We can bring one along, as well as its base, a lighter stroller made for traveling, and a travel crib; or we can rent the car seat from the car rental company, bring a lightweight baby carrier instead of a stroller, and use the hotel's travel crib. Some people may hesitate at the idea of using a hotel's crib when traveling with a baby, but we sleep on their beds, so why shouldn't our baby? Besides, if it makes us feel more secure, we can bring our own sheets.
As for transportation, we intend to rent the car seat with the car. Yes, the $12.99 charge is annoying, but I'd rather reduce the amount of stuff we need to bring. Besides, we won't need the car seat in Jamaica.
Packing for a baby is much harder than you would expect!
We have to bring extra diapers, wipes, and clothes because she'll likely blow out or spit up all over herself at least once. And if you're formula-feeding, you can't forget bottles, either. Luckily, I'm breastfeeding, so I don't need a lot of extra items to feed her.
If you do end up wanting an extra car seat, a lighter stroller, or a travel crib, I highly recommend checking to see if friends are willing to lend or sell to you. If not, check out Facebook parent exchanges and local children's consignment shops. When buying a used car seat, make sure it's from someone you know or feel confident about. If the car seat's been in an accident, its warranty is automatically void.
Traveling with a baby may seem stressful, but knowing what I'm bringing and how I can reduce my costs will make our vacation much more enjoyable.