How Severe Mental Health Disorders Can Destroy Family Finances
CentSai relies on reader support. When you buy from one of our valued partners Centsai may earn an affiliate commission.
Advertising Disclosure
6 second take:
Mental illness is a stark reality that millions of families live with. The choice is simple: Either treat it with every resource you've got, or be prepared to lose more than your money.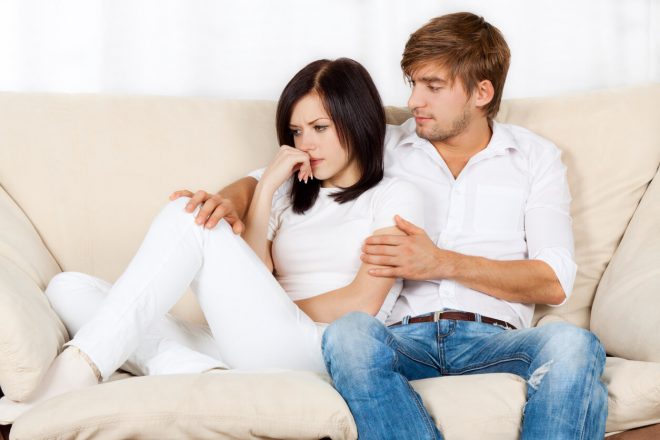 I write about personal finance for a living. Every day, I get honest about my current money situation and financial fitness, and open up about my past debt mistakes. But there's nothing harder than talking about the least-discussed element of the story: how mental health disorders have affected our money.
About four years ago, my husband was diagnosed with bipolar II disorder. Of course, there was a lead-up to his seeking help that's too long and personal to go into. But hearing that there was, in fact, something wrong and that it had a name felt both relieving and terrifying.
Almost instantly, we were thrust into a world of medications, therapies, relaxation programs, holistic remedies, and more.
We had no idea what we were getting into. All we knew was that we wanted my husband to feel "normal" again. Or at least, as "normal" as he could feel with a diagnosed mental health disorder.
We were willing to try everything and anything thrown our way. And with every new doctor, new therapist, and new drug, we paid the price.
How much? Well, it's complicated. A typical month for us with our employer-sponsored insurance looks a bit like this:
$200 to $250 for multiple weekly therapy co-pays
$50 for bi-monthly psychiatric care co-pays
$20 for medications covered by insurance
$5 for a meditation app
$15 for vitamins recommended by doctors
That comes to a total of $290 to $340 per month at a minimum. There have been times when we had to pay more for extra therapy sessions or wanted to try a gym pass, yoga classes, or therapeutic treatment – all related to his mental health.
And then there is the other side of the coin: when mental health decides to go haywire. Like in any other medical emergency, there are sometimes signs this is about to happen. But in most cases, it comes out of the blue when we least expect it.
For example, as we moved to our new home in Philadelphia, my husband began to react negatively to a medication he'd been using for a year. The situation escalated, and we wound up racing to find any doctor who could see him as his condition deteriorated. But every doctor's appointment book was filled for three to four months in advance.
So my husband's only choice? Visit the emergency room. There, he could see a psychiatrist and be placed on a transitioning drug to tide him over until he could see his new doctor. The total out-of-pocket cost for a 20-minute ER and hospital visit? Nearly $750.
For most personal finance stories, this is the point in the article when I write how we have saved money doing X or how you could prevent crises from costing you a fortune by doing Y. Unfortunately, I have nothing to offer for you.
Sure, there are ways you can save on vitamins (clip coupons and buy generic) — or even on your therapist (ask for a sliding-scale payment if you are under- or uninsured).
But the brutal, heartbreaking truth is that there's no easy answer when it comes to a major mental health disorder.
The reality of mental health disorders is that there is no cheap way out. But without inexpensive, readily available care, our country continues to face a personal finance crisis that we urgently need to address.
The National Alliance on Mental Illness reports that one in five adults faces mental illness every year, and one in 25 have severe enough disorders that they interrupt day-to-day functions. These mental health disorders cost $193.2 million in lost wages. And millions of people will end up on the streets or in prison if their mental illness goes undiagnosed or untreated.
At my home, we treat bipolar disorder like any other chronic illness. You need to take drugs, make schedules with doctors, and lay out emergency plans. We also try to have a healthy outlook on what the reality of the disorder is and can be. New jobs mean signing up for short- and long-term disability coverage; and we keep notes on doctors and hospitals where he could go for inpatient services if need be.
We plan for the unplannable and hope that it never happens. And we – like many of the millions of Americans diagnosed with mood disorders – understand that the best way to fight the costs of a severe mental health disorder is to receive optimal, professional medical care, regardless of the cost. Without treatment, you risk losing more than just your money.