How to Tell If You Need Financial Therapy
6 second take:
Hiding money from your partner? Feeling anxious about your finances? Time to call in the financial therapist – a new breed of professionals who help you feel "normal" about money.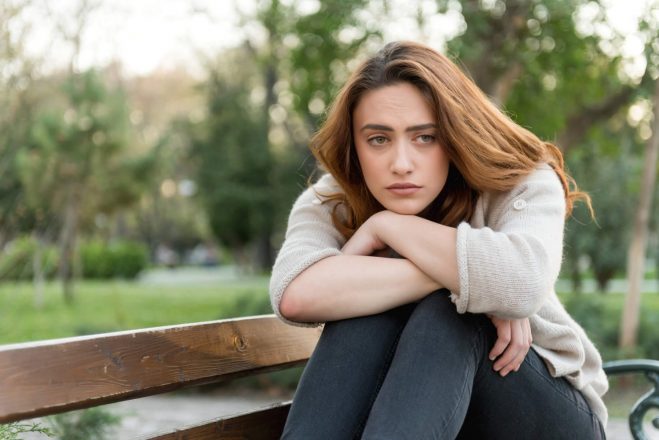 Have you ever made a bad money decision that resulted in feelings of guilt, anger, or anxiety? I certainly have. I'll never forget booking a vacation three years ago that I knew I couldn't afford. I felt pretty intense guilt for the next few days.
But what if your experiences with money start leading to unhealthy financial habits that affect your daily life – even your relationships? Where do you turn?
You could consider seeing a financial therapist. While it's new, financial therapy is a growing industry that deals with the psychology of money.
Financial therapists are like hybrid practitioners who merge financial planning with emotional support to help people get a handle on financial stress. Let's look at some of the warning signs of financial anxiety and how a financial therapist can help address your money worries:
How Do You Know You Need a Financial Therapist?
Eric Dammann, a New York-based clinical psychologist and psychoanalyst who specializes in financial therapy, notes that there are many examples of unhealthy financial routines, such as gambling and compulsive shopping; overworking yourself to hoard money; avoiding financial issues that you need to deal with; or even committing financial infidelity.
"The most common warning signs I have seen are excessive stress and/or preoccupation about money, being secretive about money, and having no clarity about one's finances," Dammann says.
Susan Bross, a member of the Financial Therapy Association and a personal finance educator, says that the clients she sees are sometimes "anxious, unclear, lacking confidence and peace of mind." These individuals have noticed a pattern around their money that prevents them from getting the results that they want out of life.
It's important to remember that financial stress doesn't always discriminate.
It can affect all types of people – from those stuck in a cycle of debt to the society's most affluent citizens. However, a 2014 study by the American Psychological Association showed that lower-income households had higher levels of stress compared to those in higher-income households (5.2 and 4.7 on a 10-point scale respectively).
What Should You Expect During Financial Therapy?
As with other types of therapy, different practitioners have different approaches to helping their clients. However, here's a basic example of what you might expect during your sessions with a financial therapist:
Step 1
Understanding your money history – for example, your relationship with money growing up.
Step 2
Identifying certain trigger emotions and situations that result in unhealthy money behaviors.
Step 3
Coming up with tools to cope, using both financial and emotional strategies.
Is Financial Therapy Expensive?
Rates vary across the board, but in general, they seem to be on par with the cost of conventional therapy. Bari Tessler Linden, a financial therapist and author of The Art of Money, believes that therapy or private financial services are "pricey and on the mid-to-high level of the pricing spectrum, so they would mostly serve the middle and upper classes."
For her part, Linden provides a year-long class at a lower price point than her private sessions. These cheaper classes help her to reach more people.
Where Can You Find a Financial Therapist?
First, it's important to know that the term "financial therapist" is still pretty loosely defined. And because the industry isn't currently regulated, just about anyone can technically call themselves a financial therapist.
That said, Kansas State University recently became the first institution to offer a graduate certificate in financial therapy.
Faculty members from the university also helped to found the Financial Therapy Association. You can use their website search for financial therapists in your area. However, there are currently only 40 members listed in 18 states. (One member does offer "virtual services," so you can take advantage of online therapy for financial stress over Skype and bypass the issue of location.)
In addition to using this platform, Amanda Clayman, a financial therapist in New York City, recommends doing your own research. This way, you can check out each practitioner's training and certifications.
She notes that a financial therapist could have a dual designation, meaning that she has both a financial planning designation and licensure as a mental health professional, such as a social worker or therapist. On the other hand, she may only be native to one of the two professions, but have received additional training in the other. Clayman fits the latter description. She went to graduate school and earned a master's degree in social work, then completed an additional certification in financial social work.
There are many different subfields within the financial therapy space. Some practitioners focus on couples or individuals – or on specific age groups, income levels, genders, or money issues.