What Does the Future Hold for the Marijuana Marketplace?
6 second take:
Have you ever thought of investing in cannabis? It may not be as far-fetched as it seems.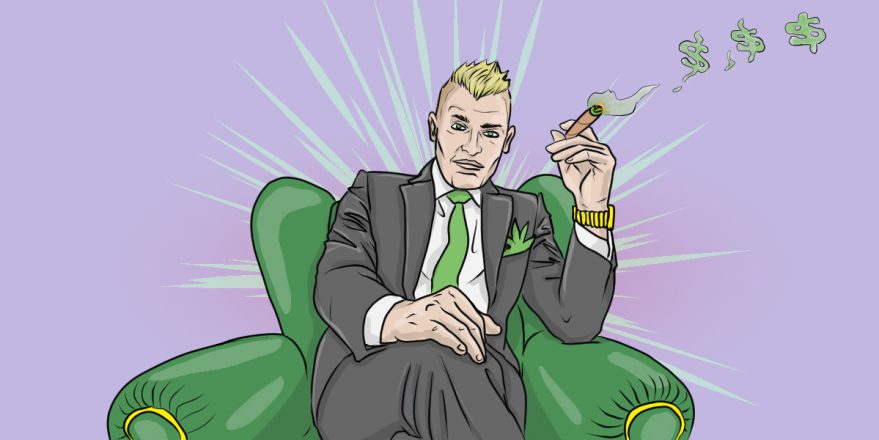 Amercanex is preparing its bigger vision of launching the country's first international cannabis commodities exchange by matching marijuana growing facilities with dispensaries. Since the inception of the marijuana marketplace in 2014, the number of dispensaries and growing facilities has tripled. This includes the largest dispensaries in Colorado, such as Desert Zen, Native Roots, and SAP Global.
What the Marijuana Marketplace Looks Like Now
"We were able to get approved standard pricing through the state of Colorado, so we charge $50 per transaction on the flower," says Steve Janjic, founder and CEO of Amercanex, which is based in Denver. "And on the other manufacturer's side, we charge about $3 per case of trim and flowers."
The marijuana marketplace also facilitates transactions involving cannabis oils, waxes, and baked goods. This is much the same the way that orange juice, crude oil, beans, sugar, and other commodities have been traded at the Chicago Mercantile Exchange since 1898. However, cannabis transactions at Amercanex are daily and not in the future.
Further Reading: "The High Price of Getting High"
Futures and the Marijuana Marketplace
"A futures contract is the right to deliver or receive a commodity at a future date. Whether that's three months, six months, 12 months, or 24 months, there's a physical delivery of that commodity at the end of the contract," says Morgan Ranstrom, CFP and cofounder of Trailhead Planners in Minneapolis. "It's essentially a deal between producer and buyer, who are each seeking to defer their risks."
One way to make a profit or gain on such a transaction? Roll the futures contract into another contract once the original purchase matures, as opposed to delivering a ship full of oil, orange juice, beans, gold, or any other commodity.
"In purchasing a futures contract, you may receive a lower price today than six months from now, for example, which could be a huge yield," Ranstrom says.
Currently, the Amercanex exchange is considered a mere marketplace because it doesn't trade cannabis in futures contracts yet. "We produce a cash price or real, live transactions," Janjic says. "It's what we call spot daily transactions, which happen in the moment, not in the future." That's because marijuana remains classified as a Schedule 1 drug.
"For now, in the wholesale marketplace, it's illegal for us to have an online marketplace that's traded among consumers in certain states," Janjic says.
But unlike the United States, Canada sells to the retail public, not just dispensaries. As a result, the Amercanex founder has set up a commodity-and-derivatives arm in Canada. That infrastructure includes 12,000 virtual seats. They're selling for $3,000 apiece to marijuana entrepreneurs who either own a dispensary or a grow facility.
Prior to cofounding Amercanex, Janjic worked on Wall Street at one of the world's largest, oldest institutional brokerage firms, Tullett Prebon. There, he lead a global sales force focusing on institutional e-commerce and prime brokerage sales and distribution.
Cannabis as a Commodity
Marijuana as a commodity is much like tobacco. Over the past several years, most commodities have dramatically underperformed in the stock market. As a result, commodities could be an interesting way to look for an alternative to just putting every dollar in equities, according to Steve Cucchiaro, chief investment officer of 3Edge Asset Management in Boston.
"Right now we have a synchronized global economy where no individual major economy is in recession," Cucchiaro says. "This could be good news for the demand for commodities. The big risk, however, is that if there should be a sudden interruption in the global economy, the demand for commodities would fall."
Investing in Commodities
Because economists are not predicting a recession anytime soon, now is a potentially interesting time to allocate part of a portfolio to commodities.
"One way to invest in commodities is to buy the shares of commodity producers," Cucchiaro says. "But if the stock market falls sharply, then commodity producers' share prices might fall along with the stock market rather than rise with the commodities market."
This is why most financial advisers recommend investing in an exchange-traded fund (ETF) that tracks a broadly based commodity index for its diversified investments. The Goldman Sachs Commodity Index and the Bloomberg Commodity Index, which financial companies create and that an ETF provider then attaches to, are good examples.
"All commodities are known for being risky. The good thing about that volatility is that it performs differently than stocks and bonds," Ranstrom says. "So use commodities for diversification purposes only and not for outperforming the stock market."
ETFs that invest in commodities include SPDR Gold Trust, United States Oil Fund LP, and the PowerShares DB Commodity Index Tracking Fund.
Further Reading: "WTF Is a Balanced Portfolio?"
Diversifying Your Commodities Investments
The indices themselves are diversified across a range of many commodities. Where they differ is in concentration. Some favor energy and crude oil, which encompass the majority of the index, because the energy markets currently have the largest market capitalization within the commodity space. Other commodity indices are more broadly based and diversified specifically so that no one type of commodity dominates the index.
"We generally advise gaining exposure to commodities through mutual funds or ETFs; and only a small portion of 3, 5, or 10 percent of an overall portfolio in the commodities of a mutual fund or an ETF that owns oil, natural gas, orange juice, sugar, and other commodities," Ranstrom says. "That way, you're not just investing in one commodity."
Mutual funds that invest in commodities are generally known as commodity funds. These include Fidelity Advisor Gold, PIMCO Commodities PLUS Strategy, and Vanguard Precious Metals and Mining.
Futures contracts typically use lots of leverage, which can substantially magnify price moves and market volatility, according to experts.
"It's best to pick an index that's a basket that includes many different types of commodities," Cucchiaro says. "There are indices, or baskets of commodities, that are part energy-related, part agriculture-related, and partially related to industrial metals or precious metals as well as soft goods."
Investing Mistakes to Avoid
In general, the advice is to stay away from buying individual quantities on future exchanges. Instead, remain broadly diversified. It's safer to invest in commodities this way than it is to focus on any one narrow area.
"To pick one single commodity can be unnecessarily risky because there are so many factors that impact each type of commodity," Cucchiaro says.