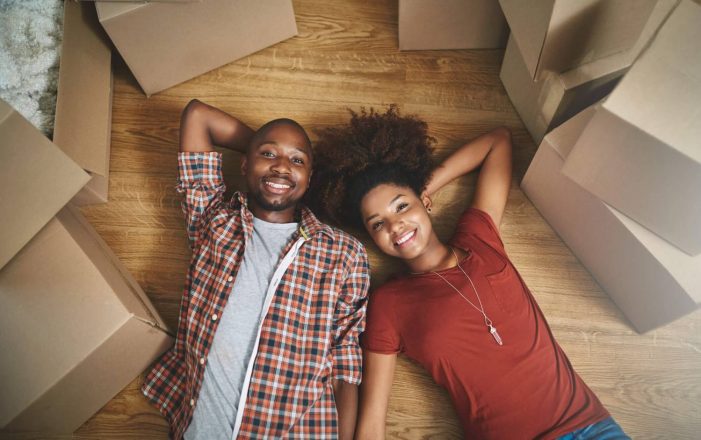 6 second take:
There are so many great things about leading a minimalist life, and one of them is being able to live just a little smaller financially.
An average home today sprawls across nearly 2,700 square feet. That's more than 1,000 square feet larger than an average home in the 1970s. Ironically, family size has either remained the same or, in some cases, gotten smaller. No wonder many people — including those with families — are looking for smaller, cheaper living options. And for those who want to lead a minimalist life, there are plenty of unique alternative housing solutions out there.
1. Tiny Home
Tiny homes are becoming more and more popular minimalist housing options. From Florida to Washington State, these extra-small living spaces are proliferating. While some cities and states have tried to outlaw them, there are communities throughout the country that welcome them with open arms.
The average tiny home can range in cost from $10,000 to $100,000. In some areas, that's considered a steal.
Get 40% off your first booking
2. Houseboat
Houseboats are slowly making a splash in the tiny-living community. Many boast around the same square footage as tiny homes (350 to 450 square feet, on average). However, the real treat that houseboats provide as an alternative living option is the chance to live on the water — and possibly to travel across to the Caribbean, if you wanted to.
There are a few cons to living this way. For one, maintenance and repairs can get expensive, especially if you aren't the handy type. Also, houseboats can incur fees, like a "full-time living" fee that some marinas charge. However, if you live in an area like San Francisco or Miami, these costs are often minimal compared to renting an apartment or buying a home. Houseboats are the most expensive of the alternative housing solutions discussed here. They typically cost at least $30,000 — sometimes more. But again, that's still a much better price than a traditional waterfront home.
3. RV
While RVs have long been popular alternative housing solutions for long-term travel, they're also being turned into full-time living spaces these days. RV living can be one of the better minimalist housing options if you love traveling and don't have a lot of money to invest in a living space.
From travel trailers to class-A RVs, there's a floor plan and option for any minimalist looking to hit the road.
As with every tiny-living space, there are a few chores and responsibilities that come with an RV. They include emptying and cleaning toilet tanks, gas costs, and usually the expense associated with not having your own washer and dryer. Many full-time RV-ers consider these cons minimal in light of all the benefits. RVs can set you back as little as $5,000 or as much as $250,000. There are also super-luxury RVs that go for upward of $1 million.
4. Tree House
One of the cheapest alternative housing solutions, a tree house is the perfect off-the-grid solution for the wilderness-loving minimalist. Many tree houses don't have typical electric or plumbing setups, something you may want to consider before building your own.
If you aren't handy, building a tree house probably isn't for you. Not only do you have to take extra precautions when constructing one (like making sure it won't fall out of the tree), but you also need to secure it against rain, sleet, snow, and other types of weather. Still, if you're looking for the least expensive alternative living solution, then this is the perfect minimalist housing option for you.
Get 40% off your first booking
5. School Bus
A school bus, or "skoolie," is becoming super popular in the tiny-living community, especially among families with kids. Why so much interest in school buses as alternative housing solutions? For most people, they offer a clean slate on which to build whatever fits them and their families best. For singles, that can translate to extra closet space. And for couples or those with children, that can mean the ability to section off different areas for each person.
A used school bus might cost anywhere from $3,000 to $100,000, and you can usually buy it at an auction or directly from a public school. If you choose to go this route, it's important to remember that you have to start from scratch and convert it to a livable space. While you can do this for as little as $5,000, the average cost is about $15,000.
6. Shipping Container
Shipping containers are among the lesser-known alternative housing solutions, mainly because they're a bit harder to convert. But if done right, a shipping-container home can be a comfortable, cheap minimalist living option.
Used shipping containers sell for as little as $1,500. Since there are so many, you can find them just about anywhere. But don't just buy blindly. When purchasing a shipping container, it's important to inspect it firsthand. Many aren't considered eco-friendly or livable because of the lead-based paint or toxic chemicals that they once carried.
7. Mobile Home
While some people may think of a mobile home as a "trailer park" option, it doesn't have to be that way. In fact, with a mobile home, you have a house that's ready to go from the outset. Just put it on a little bit of land and call it a day.
If you prefer to be stationary, a mobile home is right up your alley because it doesn't move well. In fact, it can run you a small fortune whenever you try to pick up and leave. This alternative living option will offer more square footage and a homier feel for those minimalists who don't really like living in an especially small space. Depending on its size, a mobile home can cost from $15,000 to $40,000.