I Built My Dream Home Brick by Brick
CentSai
relies on reader support. When you buy from one of our valued partners,
CentSai
may earn an affiliate commission.
Advertising Disclosure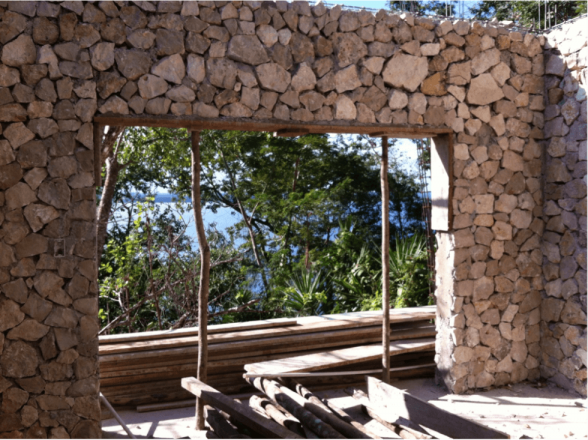 6 second take:
Building my beach house myself allowed me to save money on building costs while making sure that it truly was my dream home.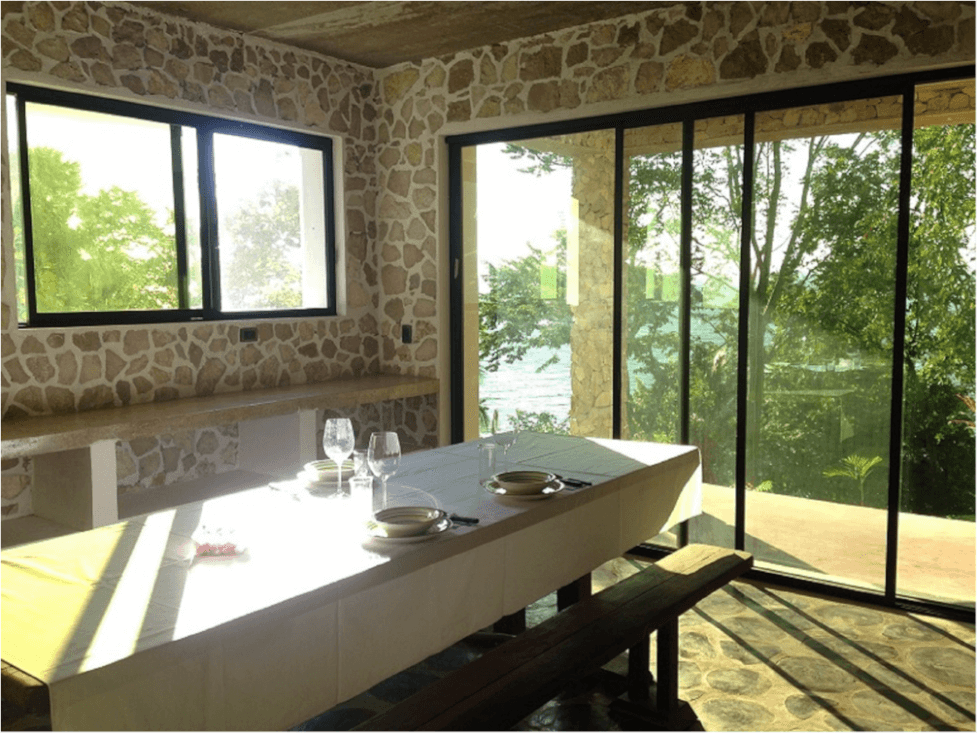 The guesthouse that I owned and lived in while in Guatemala – along with some others who rented rooms from me – had stopped giving me warm vibes. I decided to design and build my own place on a nearby beachfront plot. Remodelling the guesthouse had taught me a lot about construction – mostly by trial and error. Still, building a brand-new house was a daunting task.
A lack of qualified people to do the job also encouraged me to roll up my sleeves. You see, I'd dealt with an architect earlier on a land development project.
After seeing his plans, the last thing I wanted was for him to ruin my dream home. The good thing about designing your own house is that you can make it right for your exact needs. Who else will have your best interests at heart more than you?
Designing My Dream Home
On my must-have list were:
A huge, open living room, dining room, and kitchen with all the modern amenities.
Big windows (mosquito-net compatible) to enjoy views of the water.
No wasted space.
Two bedrooms, two and a half bathrooms. A small toilet downstairs, each room with en-suite.
A walk-in closet in my bedroom with a door that locks, so I can store all my stuff safely when I go traveling.
Laundry room outside, with staff quarters in case a guardian needs to sleep overnight. I don't have overnight staff, but thinking about resale value, this was a must.
So I started designing my dream home.
I'm not a very creative person, and I wanted functionality. And so I designed my house with a square base, square rooms, square… Well, let's just say that From the outside, it is a big cube.
I gave the place no crazy architectural details – mostly just common-sense design.
If the door opens to the right, then you need a light switch to your left. You need 220 volts for the oven, and if you picture yourself cooking, the place for the sink and the fridge come naturally.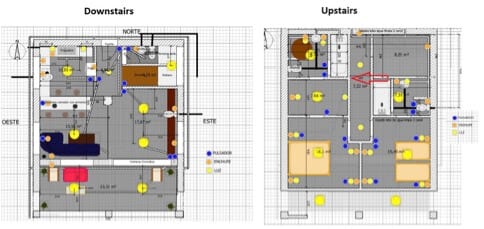 In my region, you don't need a permit to build. So I showed the plans to my workers on a Thursday, and on Monday, half a dozen people showed up to excavate the foundations. I only hired the main contractor, and – depending on my needs – he would hire anywhere from six to 18 people for the week.
Keeping Costs Down During Construction
In order to keep costs down, I tried to use local materials and building ideas. My walls are mainly made of local stones. Some were picked up right there, some brought by a truck from the next village. We picked up buckets of tiny stones on the beach to pour on the concrete floor. After a good polish (days and days of dust!) and a coat of varnish, the floors came out unique and sturdy. I used sliced logs of wood in the living room to make it look more elegant. And we whitewashed the rest of the walls. At $3.50 a bag, it's cheap. And unlike paint, whitewash doesn't change color with time. You can always put on a new coat and no one will notice.

I also built a lot of concrete furniture. It's not the most beautiful thing you've ever seen, but it's cheaper than the IKEA stuff that will break after two years. And no cleaning required under a concrete bed. No critters, either. You can't change the the bed's placement, but I put it where you get the best water views, so you wouldn't want to sleep anywhere else, anyway.
In terms of costs, my 2,500-square-foot house came to less than $50,000, all-in (not including the land). That includes mattresses, a stove, a fridge, and a pair of amazing French doors overlooking the water. And we split that cost between salaries and materials. A builder earns around $15 a day, while an assistant earns $8. Again, I paid the contractor per project, and he managed the team.
When you pay per project instead of per day, people have an incentive to finish more quickly.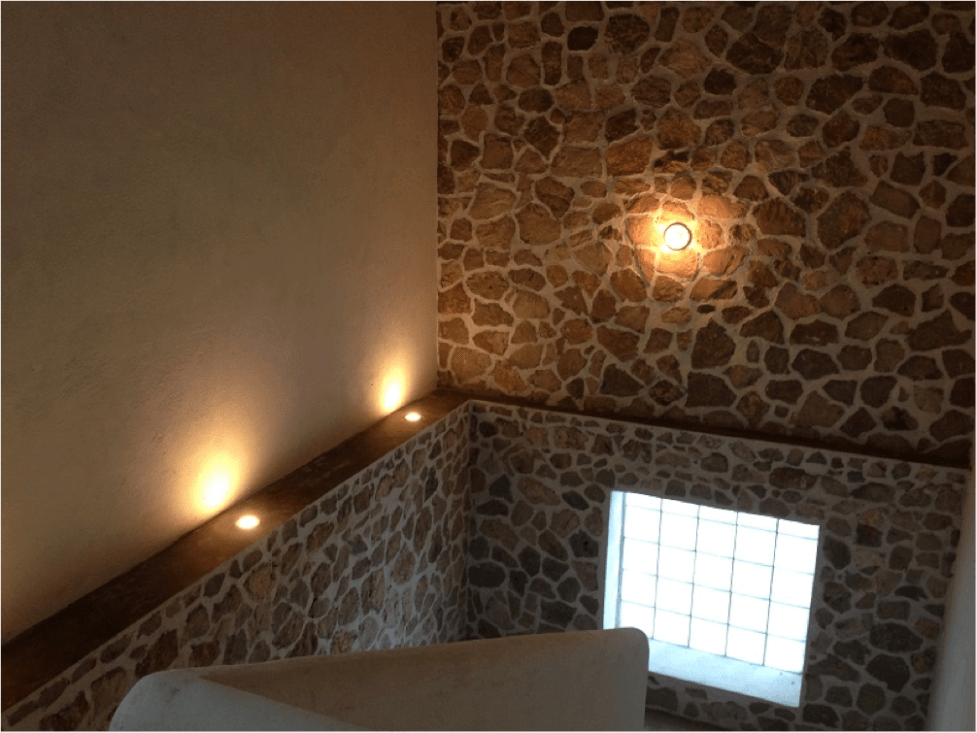 It took less than five months to build 90 percent of the house, and about the same time to finish it. The last part was draining, as the guys didn't know much about plumbing and electricity. I wanted three-way switches and motion detectors in the stairs and parking area. So I had to look up tutorials online, and we all learned as we went.
Once I found the guys trying to Google something on their phone, telling each other, "Let's ask the computer – it should know." It was really cute how they put in so much effort helping me build my crazy project, but had I not been on top of everything, they would have made tons of costly mistakes.
Usually, an architect here charges 10 percent of the cost of the project. Would I rather have paid $5,000 and saved 10 months of my life? Definitely. But they also tend to inflate the costs to earn more, so the bill may have come to $80,000, instead. Plus, since the project spanned over 10 months, I didn't have to come up with 30 percent upfront for a down payment this way. Instead, I paid cash as I went. And the empowerment coming from having built something myself is priceless.