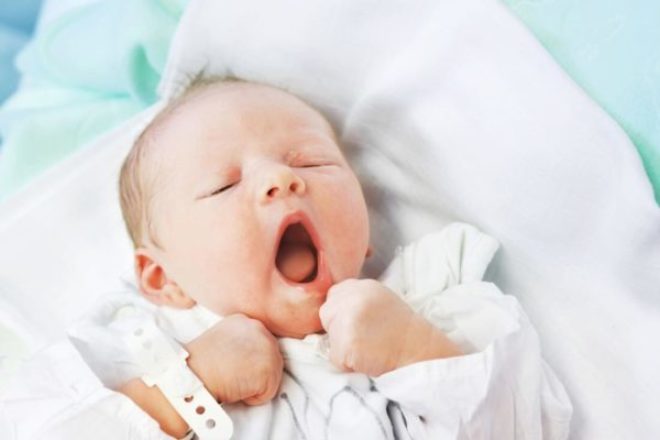 6 second take:
Planning on having a baby? Jessica lays out the financial considerations in a smart checklist.  Are you ready?
Since my partner and I began planning for a baby, we've gone through our fair share of financial discussions. How much is it going to cost to get pregnant? What kinds of things will we need to buy during pregnancy? What are the best things to buy for the baby? Why can't there be a checklist to help know we have everything we need for our newborn?
I recently ran into a friend from high school who has a one-year-old at home. She mentioned that she and her husband hadn't completed wills. In contrast, my partner and I were at the bank that day to get our wills and medical directives completed.
Is it because we are a queer couple that we think more critically about our financial needs, even though we are legally married?
Estate Planning Customized to Your Needs — Apply for Help With Wills and Trusts Here >>
In preparation for a newborn of our own, I found the following financial checklist super important to consider:
1. The Cost of Birth
We typically think about what items we need to purchase for the baby, but we frequently forget to consider that childbirth can involve a medical procedure with costs of its own.
Hospital and other medical fees can range from $2,500 to $25,000 or more, depending on complications and where you give birth. Make sure to check with your insurance and see if you can reduce your costs by choosing a different hospital, doctor, or midwife, or by reducing medical interventions, if possible.
Compare Health Insurance Plans to Get the Best Price — Get a Free Quote Here >>
2. Completing Financial Paperwork
Even though I'm legally married and we share our last name, I live in a state that may not be accepting of my relationship.
My partner and I made sure to complete wills before I got pregnant. We also filled out medical directives in case some unlikely tragedy were to happen.
We also spoke with our financial planner, who encouraged taking out life insurance. While we still haven't decided on life insurance, a few of our friends do have it. But considering everything else in our budget, we aren't sure it's a priority.
You need a social security number to open a 529 Plan – an account that helps save funds specifically for college. We have started thinking about college, especially because of the rising costs in education.
How much will we need to save for our children to go to college? Should we plan for a specific type of school? Do we make it a priority for our kids to pay for some of their college themselves? Regardless, we're starting a college fund as soon as the baby arrives.
And retirement is something that always comes up. Our financial planner highlighted the need to continue to save for retirement. While we weren't too concerned at first, we made sure that a sufficient portion of my partner's income is going to retirement.
Talking with a financial advisor has been very helpful, and we continue to check in with her to make sure that our finances are in order.
Start Saving for Your Child's College Fund — Download App >>
3. Budgeting Appropriately
Another thing you should add to your newborn checklist is budget preparation. Babycenter, a website focused on pregnancy, childbirth, and parenting, has a first-year baby costs calculator. It indicates that our estimated cost would be about $2,500.
While that might be low, I am assuming we will receive a lot of the big-ticket items as gifts from the baby shower or through hand-me-downs from friends and family. You should also consider childcare costs if you aren't planning for one parent to stay at home.
I'm planning to be home with the baby at first. But even so, I know our budget will change drastically as the year goes on. Looking at your current budget and wondering what alterations will need to be made is something you should definitely do before the baby arrives.
Manage Your Finances all in one Location — Download the Personal Finance App Here >>
4. Planning to Take Time Off
The final item on your newborn checklist should be the time you're taking off when your baby is born.
I'm a freelancer. When I don't work, I don't get paid. A friend of mine who just had a baby finished medical school only a few weeks before the baby arrived. She is spending the next 12 weeks applying for jobs. Her hope is that she will be employed by the time the baby is old enough to go to daycare.
Another friend, who was in school and working a handful of jobs during pregnancy, decided to take a semester off. But she had saved enough by working at a summer camp and taking out some student loans to last a few months without a stable income. Additionally, this friend, as a single parent, applied for government assistance to support the baby.
Some people are lucky enough to receive paid time off. Others qualify only for the standard 12 weeks of unpaid leave from the Family Medical Leave Act.
Take a look at your finances and see how long you can work without pay. If you have a partner, they may also want to take time off. How will that affect your finances?