How to Find the Best Health Insurance if You're Self-Employed
6 second take:
A primer for the newly self-employed on how to find the best insurance for you.
Facebook founder Mark Zuckerberg recently made headlines when he shared that he would be taking a two-month paternity leave. Whether this is a fully-paid leave or his wife Priscilla is paying him a "daddy allowance," we may never know. But regardless, Mr. Facebook must have the best health insurance that will offer some coverage.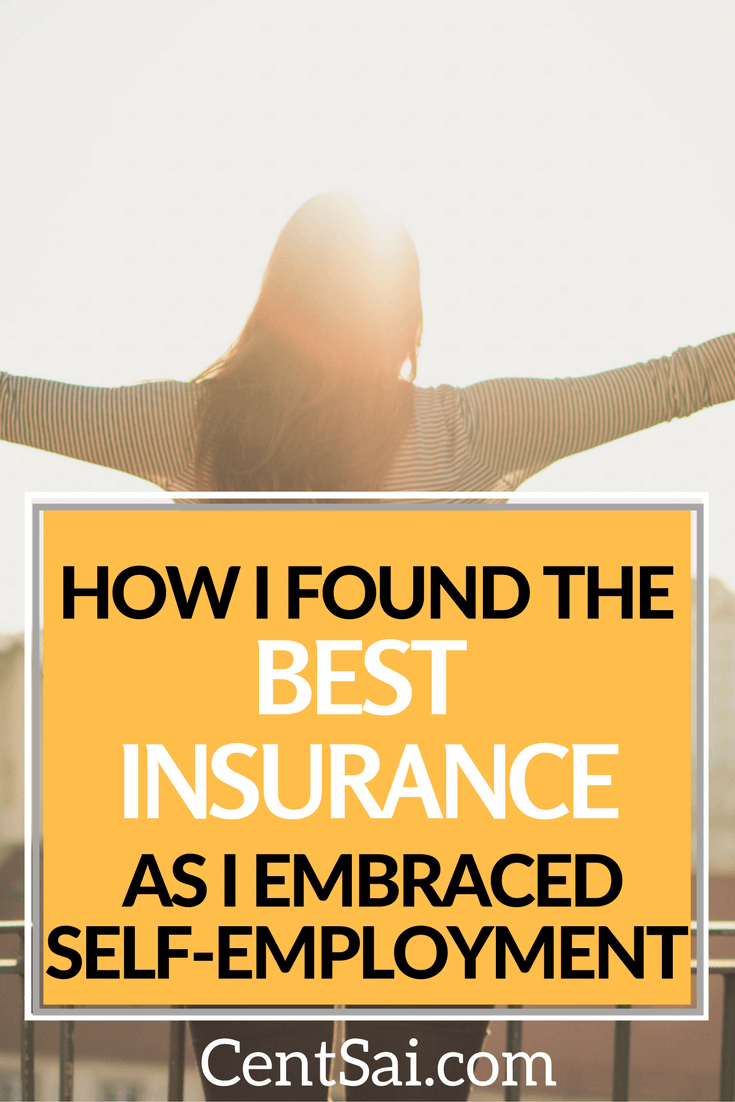 This brings us to a nagging question: what kind of insurance covers the rest of us non-billionaires?
And it demands careful study, especially in the case of the self-employed, to arrive at what makes the most sense.
I BECAME SELF-EMPLOYED IN 2015 AND FELT A BIT NERVOUS ABOUT HOW I WOULD BE PROTECTED IN CASE OF AN EMERGENCY.
I discovered solutions that would not only be helpful, but that would guide anyone who works part-time such as caregivers, baristas, university students, or people whose job doesn't provide benefits. And I found the answers in the most accessible place – the internet.
I spent weeks thinking about where I was in my life, to whom I was accountable, and what I would I do if the worst happened. By "the worst," I mean sickness, a root canal, or God forbid, death. It's not comfortable to discuss, but death is part of the benefits conversation.
In a two-week span, I found information on the following:
• Health Insurance – This is now part of a national mandate via the Affordable Care Act (Obamacare). Each state should have its own website where you can shop for health insurance.
• Dental Insurance – Each state is different. But I do have access to dental insurance as part of my benefits via Obamacare.
• Life Insurance – I would have some family obligations that would need to be covered in the event of my untimely death.
• Retirement Savings – I found that it's relatively simple to sign up for a Roth IRA. In case you don't know, a Roth IRA is a retirement plan that you fund with income that has already been taxed. The great thing about a Roth is that when it's time for you to retire, you can withdraw your money tax-free.
In case you're curious about my insurance coverage, here is what I decided for 2016:
• Current Income – My income dipped in 2015 due to extensive travel while working for myself. I expect my income to increase in 2016, so I'll have to make adjustments.
• Dependents – I don't have dependents in the traditional sense, but I do consider my mom when putting together my coverage. She would receive my benefits if I died.
• Debt – I have some, but in the process of paying it off.
• Future Health Choices – If I decide to have a family, I may need to expand my coverage.
• My Property – I own a property on which I still owe a small mortgage.
YOUR INCOME, DEPENDENTS, DEBT, HEALTH, AND PROPERTY SHOULD BE A PART OF YOUR OVERALL INSURANCE CALCULATIONS.
Many financial advisers encourage people to multiply their yearly income and get life insurance coverage 10 to 12 times that amount in addition to taking debts and dependents'  needs into account.
Once I did that, I ended up looking at a life insurance policy that is around one million. This didn't include the amount of coverage that I'm getting for health, dental, and home insurance.
I have no plans to leave this mortal plain any time soon. However, but I'm more at ease now, knowing that things will be taken care of in the unfortunate event that I do!