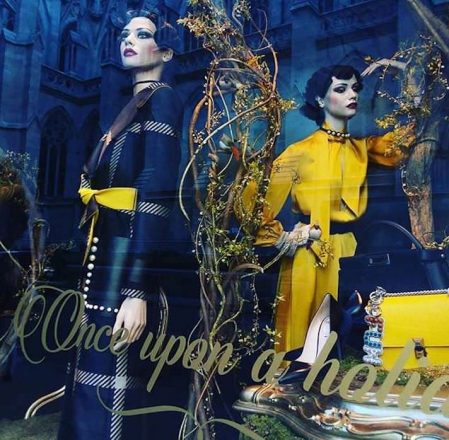 6 second take:
Make sure you shop the smart way on Black Friday. Check out these tips and deals.
Black Friday and Cyber Monday are two of the biggest spending days of the year, and with consumers predicted to spend 4.1 percent more than last year, retailers are gearing up to meet demand.
Though most of the big contenders are keeping their lips sealed until the two or three days leading up to Black Friday, some have already leaked their ads for this year, such as Walmart, Target and Kohl's. Once again, most of the top Black Friday deals are tech based, with money off of products ranging from vacuums to VR headsets.
Find the Right Checking Account for You — Apply Now >>
The Stats on Black Friday Shopping
While more and more people opting for the comfort, warmth, and ease of shopping from their own homes, a massive 115 million shoppers are still expected to show up in person when the doors open on Black Friday this year. Consumers spent $108.2 million online during the holidays in 2017, and that figure is expected to rise in 2018.
Cyber Monday broke records last year, hitting $6.59 billion in sales. It was a record-breaking holiday, with over 174 million Americans shopping in store and online. BestBlackFriday.com predicts a further increase this year with an estimated total of $7.25 billion this coming holiday season.
But let's face it: The best way to save money is to not spend it. With all the excitement surrounding these spending holidays, are you really saving money or are you just buying for the sake of it?
Can you really afford to buy that $599 TV just because you're saving $100? Do you need it? Or are these just impulse purchases?
With many taking part in #NoSpendNovember, are these holidays just an excuse to splurge, or can you save some money? But if you do end up going gift shopping, you'll want to make sure that you save as much as possible.
Top Black Friday Deals
We found some of the best Black Friday deals out there that will actually save you over $100. (Pro tip: You might even be able to save more at certain retailers by using digital coupon-clipping tools.)
Regular price: $349
Black Friday price: $249
Savings: $100
2. Beats Powerbeats3 Wireless Earphones
Regular price: $199.99
Black Friday price: $89.99
Savings: $110
3. Element 55″ Smart 4K UHD TV
Regular price: $379.99
Black Friday price: $199.99
Savings: $180
Regular price: $299.99
Black Friday price: $199.99
Savings: $100
5. Blackstone Deluxe 12″ Hybrid iCoil Spring and Memory Foam Mattress
Regular price: $499.99
Black Friday price: $399.99
Savings: $100
Regular price: $268.84
Black Friday price: $120
Savings: $148.84
7. Straight Talk Samsung Galaxy S7 32GB Prepaid Smartphone
Regular price: $499
Black Friday price: $299
Savings: $200
8. Microsoft Xbox One S 1TB Minecraft Creators Console bundle + $60 Kohl's Cash
Regular price: $299
Black Friday price: $199
Savings: $100
9. Nikon D3500 Bundle with Bag
Regular price: $849.99
Black Friday price: $499.99
Savings: $350
10. Dyson Big Ball Multi-Floor Pro Canister, Created for Macy's
Regular price: $429.99
Black Friday price: $299.99
Savings: $130
11. American Explorer Crockett 20 Inch Hardside Luggage
Regular price: $180
Black Friday price: $59.99
Savings: $120.01
12. HP OfficeJet Pro 6978 All-in-One Inkjet Printer
Regular price: $179.99
Black Friday price: $79.99
Savings: $100
5 Tips to Rock your Black Friday Shopping
While there are many deals out there this Black Friday and Cyber Monday, be aware that impulse buying is something that can set you back financially any day of the year.
If you plan to splurge this year, set aside a maximum amount of money you'll allow yourself to spend and make sure the purchase is actually worth it.
Don't put a dent in your finances for the sake of a fancy new flat-screen TV that you saved $30 on. Do some research, make a plan, and make sure what you buy is within your budget. Here's how:
1. Research
With more and more stores offering special deals over the holiday season, do your research in advance to make sure you get the best deal possible. If you have a certain product in mind, price compare on different sites. If there's a product that's slightly similar, but available for a lower price, read reviews to help you make an informed decision and maybe save even more money.
2. Social Media
Many stores hold back on releasing details of their offers until the last minute. If you want to be the first to grab the goods at the best price, sign up for their mailing lists now. Similarly, monitor your favorite retailers' social media pages. There's a good chance they'll release the details on social media.
3. Prioritizing and Planning
Have your eye on one particular item? Don't just blindly refresh that website at midnight or run from store to store trying to grab everything on your list. Prioritize what you want to buy first and plan your shopping route, whether it's through the mall or through the internet.
4. Your Budget
Just because something is on sale doesn't necessarily mean we can afford it. Your bank account doesn't know it's a holiday, so before you put a massive dent in your savings, make sure you can afford to splurge. Make a strict budget and stick to it, no matter how tempting that flat screen is.
5. Browser Extensions
If the price is already reduced on the site, that doesn't necessarily mean the other coupons available won't work. Don't assume you already have the best price already. Always shop with a browser extension like Honey or Ebates turned on. You might save only a couple of dollars extra, but every little bit helps!