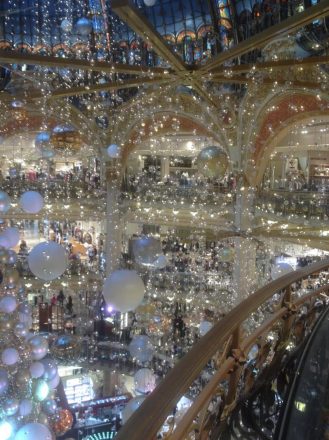 6 second take:
January is a good month to begin saving so that you can be a worry-free Santa when the holidays roll around again.
It's that time of year: Time to start your holiday savings.
I know, I know! You haven't even paid off this last holiday season yet. So how are you supposed to start saving for next December? Well, January really is the time to think that through instead of waiting until the second week of December, like normal.
I'm on a super strict budget. I don't mind — it's just my financial reality. Because of this, I've focused on budgeting for the expenses that I am going to face every year. The more detailed I am, the better I can the things I want in life, so the envelope system is the perfect way for me to carefully plan for Christmas.
I have three envelopes dedicated to the holidays: one for holiday food, one for family presents, and one for Christmas cards and stamps. (They add up quickly!)
Start Managing Your Finances — Download This Personal Finance App >>
During the holiday season, my grocery spending seems astronomical. Between Thanksgiving and Christmas dinner and all the holiday parties in between, I spend a lot of money.
At Christmas, the beef tenderloin alone costs me a little more than $100.
Although it's expensive, we really enjoy the meal. Besides, it's one of the few times during the year when I buy steak.
How to Save for the Holidays: My Method
The easy solution to expensive holiday meals is to put a little bit of money into my grocery envelope during each pay period to pick up the slack. I put $20 a month into this envelope. That way, when Christmas comes around, I have an extra $240 in my grocery budget for the holidays. This easily takes care of the tenderloin, as well as some of the other items that I prepare throughout the season.
During the Holidays
Groceries: Food almost always plays a huge factor in holiday celebrations, and it's almost always the most expensive element. Using sites like SavingStar will help you save money, meaning you don't have to sacrifice flavor or your wallet during the holidays. You can also download the Drop app and earn cash rewards from purchases at Whole Foods, Trader Joes, Safeway, and all your other brands and stores.
Cards: Who doesn't love a bit of DIY? And don't worry — we don't mean the messy kind with craft glue and glitter everywhere. Using sites like Vistaprint or Shutterfly can save you major bucks. They often run promotions near the holidays so you can potentially send all your cards (and even personalize them!) for half the price you'd usually pay.
Cheap gifts: Order gifts from sites like Amazon and AliExpress in advance for great presents that won't make a dent in your budget. You can even have them gift wrapped and sent straight to the recipients' door!
Decorations: Sure, ribbons from the dollar store are cute, but who doesn't love a bit of DIY during the holidays? Check out Pinterest for some great homemade decoration ideas, from edible baubles to table centerpieces. Alternatively, use sites like Zazzle to get quirky decorations for a couple of dollars. Plus, you can check Zazzle's coupons page to snag even more deals.
Traveling: Planning in advance is the best way to save money, especially since the prices can surge during holiday time. If you're traveling to see family or friends, use a site like Booking.com to save on both travel and accommodation expenses.
Honestly, it's not quite enough for everything, but it makes a huge difference for me when there are so many other expenses. I'm probably going to increase it to $30 a month next year so I'll have a little more to work with.
The other category goes to Christmas cards and stamps. It may seem silly to budget for this, but by the time I buy cards and cover the postage, I usually spend about $75. I don't have an extra $75 dollars in my budget in December, so it makes sense for me to save up beforehand. I set aside $6 a month for this expense.
Being this detailed with money doesn't work for everyone, but I enjoy the security of knowing that I saved ahead for almost all of my holiday expenses.
The last envelope goes toward holiday gifts for my family. We typically draw names, which really keeps expenses low. However, I still buy a present each for my mom and my children, whether or not I draw their names.
Looking to Reach Your Financial Goals? Start Saving Today >>
I like to get each person a nice gift and spend about $100 per person. I usually put about $40 a month into this envelope. If I didn't do this, I wouldn't be able to purchase presents, and it's important to me to remember friends and family during the holidays.
Why I Start My Holiday Savings So Early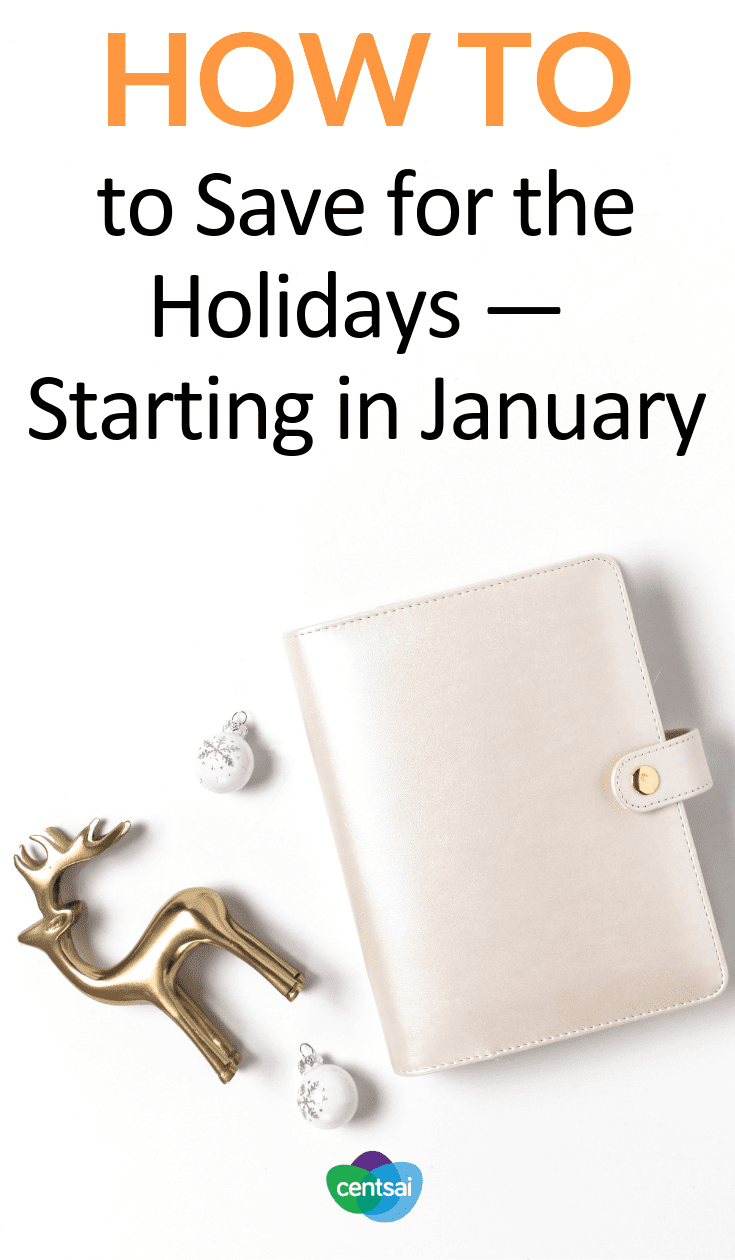 Another advantage to saving throughout the year? On top of having the extra money available in December, this method allows me to buy things ahead of time.
If I see a great sale or a clearance item that I know someone on my list will love, I can go ahead and pick it up because I have the money in my envelope already. This alone has made it possible for me to buy some very nice presents over the years.
By putting a small amount of money into each of these holiday envelopes every pay period throughout the year, I can relax and enjoy the season when December rolls around because I don't have to worry about the financial aspect — I know I'm covered.
Ready to start saving yourself? You can tailor your savings methods to suit you. For instance, if putting cash away in envelope sounds too old school, a personal finance app can also help you stash away that cash.
Being on a tight budget doesn't mean you have to be a Scrooge during the holidays. It just means that you have to start planning and saving in January.
The Finance App That Is Built for Two — Start Saving and Investing Today >>
Additional reporting by Kelly Meehan Brown.