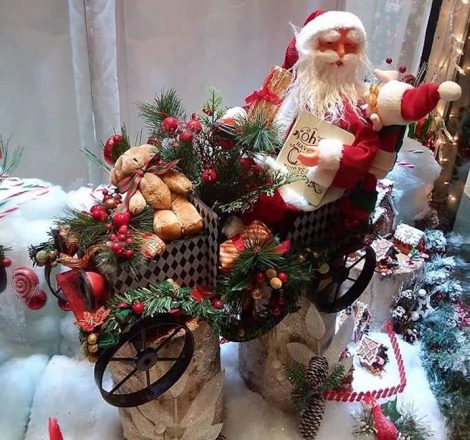 6 second take:
Can't afford holiday gifts this year? There may still be a way for you to get a few things for your kids through charitable organizations. Here's how.
The holidays can be a tough time of year for many families. It puts stress not only on parents, but on their pocketbooks, as well.
But what if your budget is so tight that you have to choose between keeping the lights on and buying presents for your kids?
It's a reality that all too many families face in our country every year. And it's one that mine dealt with for many years, too. Fortunately, there were ways for my mom to provide holiday celebrations for my sisters and me without making those choices.
Accelerate Your Savings With an Online CD Account — Apply Here >>
How to Get Free Christmas (and Other Holiday) Gifts
The most well-known organization that provides Christmas gift donations to underprivileged children is Toys for Tots. The organization was established by the Marine Corps Reserve in 1947, and it's been collecting and distributing gifts since. You can select your state and county on its website to find out who is running the distribution in your area and whether you still time to sign up.
Another organization that regularly provides assistance to parents for the holidays is the Salvation Army. It does this primarily through its Angel Tree program. However, some sites also do direct gift distribution in their area if a large portion of the population lives below the poverty line. You can find and get in contact with your local Salvation Army organizers on its website.
Another place that fixed- or low-income families might be able to find holiday gifts for their kids? A local church.
In most cases, you don't have to be a member of the church — or even religiously affiliated — to ask for help.
Churches are often more than willing to help with providing holiday cheer for your family, regardless of your religious affiliation.
How Christmas Gift Donations Helped My Family
When I was growing up, my mom was either on a fixed income or not making much money at all. But because of organizations like these, I never went a Christmas without gifts under the tree. If you or your family is in a situation like this and is facing the possibility of being unable to celebrate the holidays with gifts, reach out to these programs.
Meanwhile, if you're in a position to donate to one or more of these organizations — or to ones like them in your area — please do. It makes all the difference to children like I was.
Opening a Savings Builder Account Is Easy — Get Started >>
Places You Can Donate To
There are many organizations that aim to provide children with the holidays that they deserve, but they need your help.
Additional reporting by Kelly Meehan Brown.