10 Cheap Holiday Meal Ideas That Save Money and Stress
CentSai relies on reader support. When you buy from one of our valued partners Centsai may earn an affiliate commission.
Advertising Disclosure
6 second take:
Cooking up a big holiday meal that doesn't char your budget is always a challenge, but there are ways to make it happen.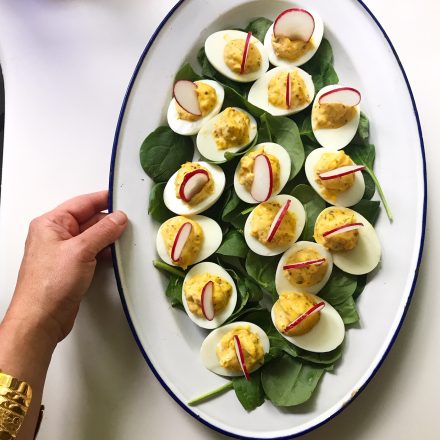 Caroline Fennessy Campion
Family meals can wreck your budget during the holidays, especially if you're hosting a big clan. Thankfully, these cheap holiday meal ideas can make your get-together affordable.
1. Avoid Food Waste
After my family finished eating our Thanksgiving feast, I scanned the table. We had enough leftovers to feed us for days, but some food still found its way to the trash. If your finances are tight, cut the extra cooking. In fact, you should aim to end the meal with few to no leftovers if you're struggling to afford a holiday meal in the first place. Cook less and save your money.
2. Ask People What Food They Love
Another way to cut costs is to ask each person about his or her favorite dish. Turn this year into an experiment, steer away from the traditional holiday grub, and find out what your guests really like. You'll end up with less food waste and fuller, happier guests. Worst case, you'll have to make these dishes again next year as an encore!
3. Stick to the List
Avoid impulse buying at the grocery store by writing a detailed, well-thought-out shopping list and sticking to it. There are many temptations at the store, but once you have a list to reference, it can help you rein yourself in and stay on budget. All the extra dollars and cents add up, no matter how much of a good deal they seem.
To help you save even more this holiday season, we've compiled a list of top couponing sites and apps that'll help you reduce food costs.
4. Have a Potluck
The good old-fashioned crowdsourcing method! Assign each person to cook a dish or two. Give multiple dishes to those people making less expensive items and just a single dish to those providing more expensive parts of the meal.
5. Strategically Buy Ingredients
If you're like my family, you already know what you'll be cooking for a holiday meal ahead of time. Make a list of essential ingredients weeks in advance. Then, whenever you see a particular ingredient on sale (that won't expire before your meal), go ahead and buy it. The savings each week won't seem like much, but over the course of a few weeks, this can be a serious savings strategy!
6. Buy in Bulk
If you know your family members are huge fans of certain dishes or treats, prepare in advance and buy in bulk at your local warehouse club store.
Sodas, cooking oil, butter, milk, and so on can be more affordable if you buy lots at once and stick to generic brands rather than name brands. No one really cares if the cola isn't Coke! Especially if you're the one serving it, they'll never know.
7. Make Anything You Can
Yes, running to the bakery and grabbing a cake or specialty dessert is easy and will save you time, but it'll cost ya.
Consider making your own desserts or pastries for your holiday meal, since bakeries rarely have discounts or savings at this time of year. It might also be a fun way to include the kids in helping with the meal.
8. Raid Your Pantry
Let's face it: Finances run the tightest as you get closer to the holidays. If you're just days away from a big holiday meal and you're broke, try raiding your pantry. I don't think anybody would mind a substitution that would save money and stress for the host. For instance, we have corn each year, but if we had a few cans of green beans in the pantry, I doubt the family would object a substitution.
9. Have a More Intimate Gathering
If these tips aren't enough, you may want to consider having a smaller group this year. There's no shame in telling your family that you can't host the usual 20-plus-person get-together.
Just make sure you let everyone on the "uninvited" list know so that they can make other plans for the holiday. Better yet, brainstorm a way that you can see them at a different time so there are no hard feelings.
10. Coupons, Coupons, Coupons!
Stores actively offer coupons around the holidays, so keep your eyes peeled and grab those flyers to save yourself some money. And if the thought of physically cutting out coupons horrifies you, check to see if your local supermarket has an app or if one of the apps in the sidebar above offers coupons for your favorite stores.
Perhaps next year you can go back to hosting as you have in years past by realizing your limits today.
Additional reporting by Kelly Meehan Brown.