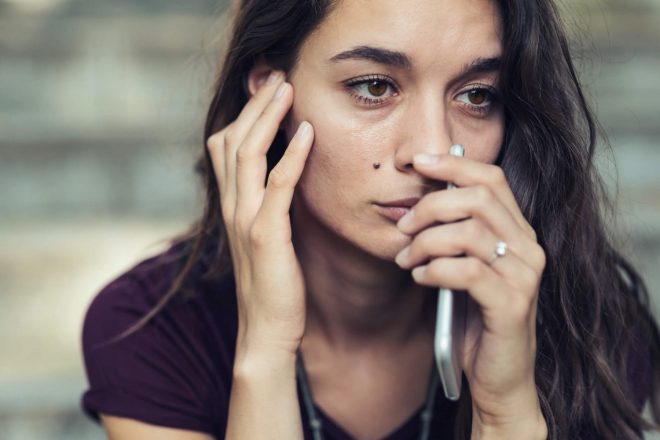 6 second take:
Just got laid off? Take a weekend to mourn, and then start rearranging your life. Here's how to make the process go as smoothly as possible.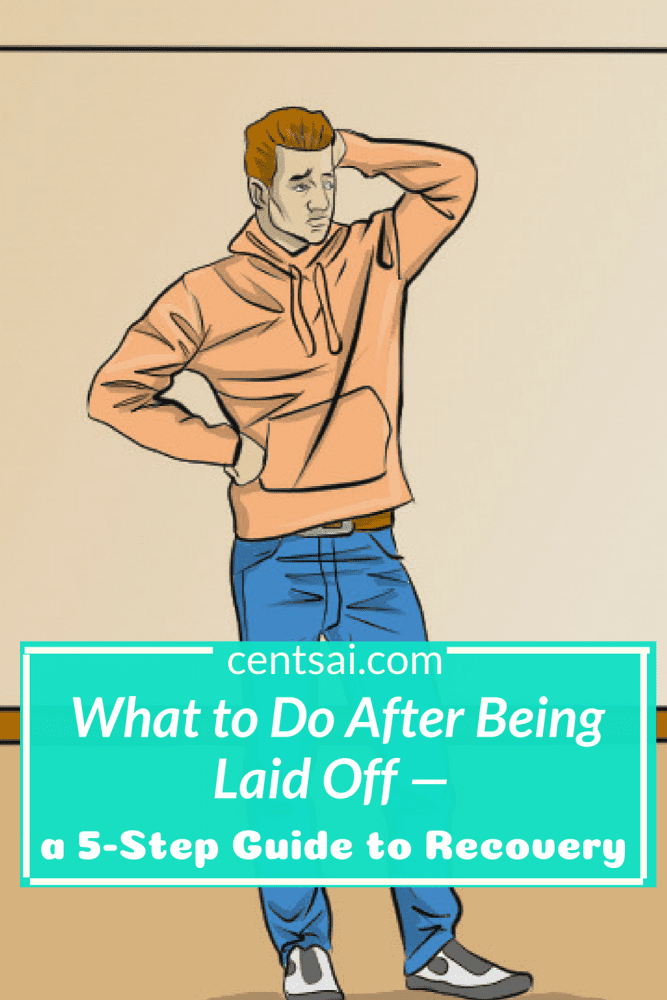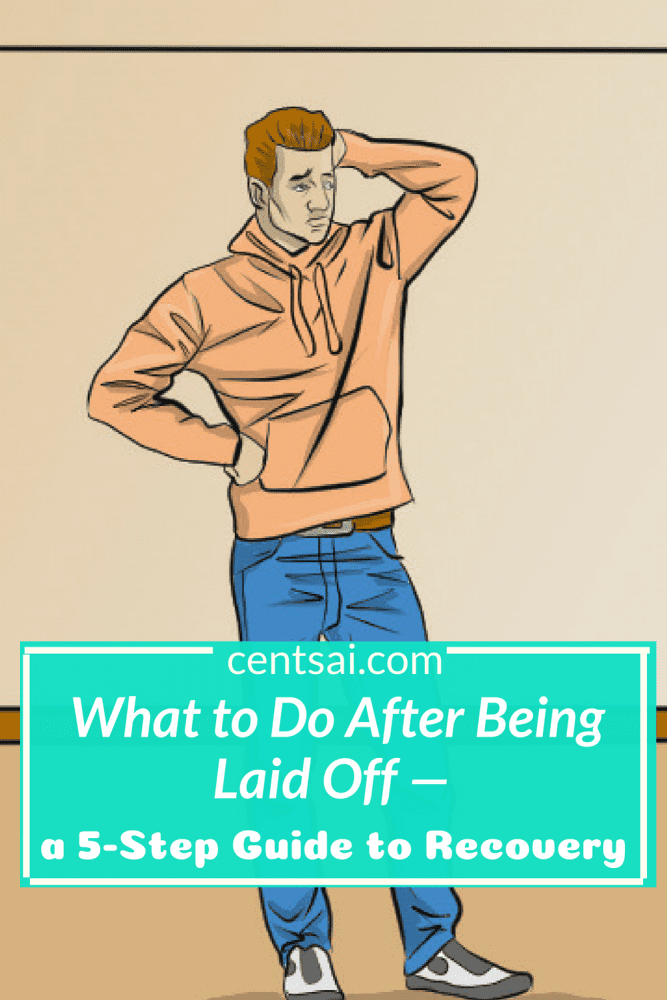 Until recently, Kerry Walls was the CEO of a business and coaching consulting firm. If you're thinking that someone in her position would be immune from a layoff, you'd be wrong. When the owner decided to go in a new direction, Walls says, "I received a text from a co-worker to find out I had lost my job after 14 years with the firm!"
Without notice, she went from supporting a child in college on an annual salary of $250,000 to earning nothing.
Being laid off is rarely a welcomed event. Whether you get a pink slip or you – like Kerry – receive the news in a less traditional manner, the experience can be jarring. Losing your job can be particularly overwhelming if you don't have another income source, enough money in savings, or a wealthy uncle on speed dial when the news drops.
Dave Anderson just received his separation notice two weeks ago and did something extremely healthy – he took the weekend off to get over the shock. But then his layoff also took him by surprise. He gave himself a weekend to acknowledge the new reality and mentally process the five stages of grief – denial, anger, bargaining, depression, and acceptance.
Take a few days to absorb the shock of being laid off, then dust yourself off and remember that time waits for no one.
Steve Martin works for Oasis Wealth Planning Advisors and spends his days helping those who have been laid off. "Set a game plan early," he says. "Being able to bounce back and having a good attitude will be looked upon favorably by employers. Of course, the laid-off worker should not be in a rush and make a hasty decision. Each career move should be well thought-out."
So what's next after being laid off? Your game plan should include the following:
1. Collect Your Benefits
Evangelia LeClaire – a career coach and founder of EvangeliaLeClaire.com – says that after being laid off, you should speak with the human resources department to understand your rights concerning COBRA. This is a law that gives some workers the ability to continue health insurance coverage temporarily after losing their jobs. Coverage rates and time frames vary depending on your plan, disability status, and number of dependents.
LeClaire also suggests that you review your employment contract and account for all unused vacation or paid-time-off days. Collecting all bonuses or money allocated through severance packages should be priority number one. If you're not sure what to do with your retirement benefits, Steve Martin says that you can relax and breathe.
"Whether to rollover the 401(k) or other retirement [accounts] is obviously an important decision, but this won't necessarily need to be made right away," Martin says. "There are advantages and disadvantages of leaving the funds in a 401(k), so patience is important here. In any event, it is generally best not to tap into retirement plans, as these are great tax-advantaged vehicles to provide for retirement, of course."
See How Your 401k Stacks up in Minutes — Start by Getting Your Free Analysis >>
2. Find an Affordable Health Plan
While COBRA is the law, it's also generally very expensive. Erin Swanson, an HR consultant with Ambitious Women, advises her clients to, "Begin looking right away at the marketplace for an affordable health plan if COBRA is not the way to go for you. COBRA can be very expensive, but for some, it is an option."
Begin comparing the costs and coverage of options available within healthcare exchanges right away.
3. Secure Supplemental Income Sources
According to the Department of Labor's website, workers are eligible for unemployment benefits if they're laid off "through no fault of their own, and meet certain other eligibility requirements."
While working to revitalize your career, look for part-time or freelance work to supplement your lost income through sites like FlexJobs.
4. Adjust Your Budget
The loss of income will require that you make changes to normal spending patterns. Cut back to essentials only. Even if you've received a lump sum payout, you want to live as lean as possible to stretch your dollars. This will give you the flexibility to avoid making hasty career decisions just to keep the lights on.
Build an Emergency Savings Fund With a Money Market Account — Get Started >>
5. Plan Your Next Career Move
When Dave was laid off, he immediately updated his LinkedIn profile to reflect his current level of expertise. He also updated his resume and set up job search alerts across all major job boards.
Optimize Your Resume With a Leading Job Search Site — Get Started Today >>
A Final Thought
Losing your job for any reason can be unsettling, especially when you're not financially prepared. Start with these five steps to get your life back on track. Eventually, this setback will be a distant memory that you can look back on fondly because it didn't stop you from accomplishing your goals. Actually, it will probably make you that much more resilient.