What to Do When You're Broke: A Step-by-Step Guide
CentSai
relies on reader support. When you buy from one of our valued partners,
CentSai
may earn an affiliate commission.
Advertising Disclosure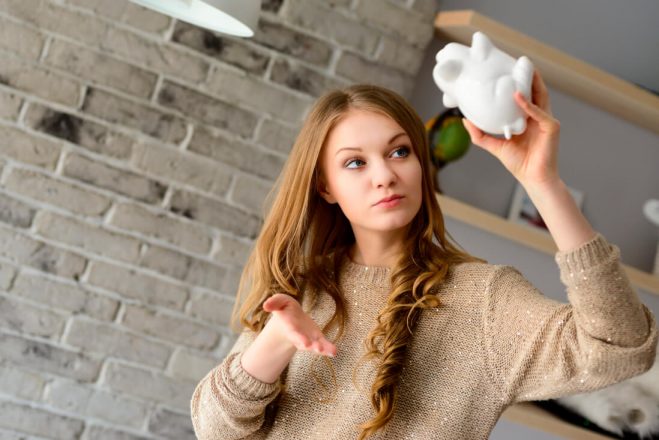 6 second take:
It's tough to manage going broke when you've gotten used to a paycheck, but there are ways to get through the rough patch.
I often say that if I was broke and had absolutely no money, it wouldn't be a big deal. I would become a server — like I was in college — and be the best server I could be until I worked my way up. That said, knowing what to do when you're broke is not always as straightforward.
I'm educated and not afraid of failure. Bill Gates could lose everything tomorrow and still get a $500,000-a-year consulting job the next day. For me, a job waiting tables could be as meaningful as that half-million that Gates is offered.
But many people who meet with sudden misfortune have no idea where to start. You can feel paralyzed — depressed, even — due to the pile of negative events that led to that unfortunate situation. Thankfully, there is always a way out.
You can't do much without a paycheck, so you need a job. I like waitressing for a variety of reasons. No degree required, and you usually get a free meal or two, which spares you the effort of having to go to a food bank or go dumpster diving after work. Then, you get tips that will help you get by until your first paycheck. And finally, you can get the job on the same day that you interview.
Find Free Necessities
Since you're broke, your priority should be to avoid spending what little you have. Yes, it is tempting to get a treat after work, or even ride the bus back to where you are spending the night. But try to conserve your money as much as possible. An emergency could come up, and even if it seems small, it could kick you back to square one.
You can get free food at a food bank. Use a computer for free at the library to look for a better job. Get free shelter at a homeless center. They can generally point you to free medical care, as well, and sometimes they'll have clothes that you can use for job interviews. Aunt Bertha is a great resource that lists welfare programs countrywide, based on your needs.
At the moment, your time is pretty much free, since you are making minimum wage at best.
So spending a few hours crossing the city to get free food and a hot shower is worth it.
Once you start making a little more, you can decide whether it is best to work and pay for these things instead. Get in touch with a social worker, as you may be entitled to unemployment benefits, a Social Security check, or food stamps.
A Place to Stay
Finding a place to stay will be difficult, since most landlords require one month's rent and one month's deposit upfront. But if you are not too picky, you should be able to find landlords who are willing to negotiate.
Renting a room via Craigslist is also a good alternative, since most roommates won't perform credit and background checks. However, it is very important that you pay rent and utilities on time and start getting ahead. Look at Freecycle for free pieces of furniture or household items. It won't be the latest fashion, but it will do the job until you can get better things. Whatever it is you need, try to get it for free.
Get Creative
Be creative when requesting items. For example, you can ask for a bicycle to save bus money. Or get a slow cooker and make meals based on beans, lentils, and potatoes — much healthier and cheaper than junk food. Use a little bacon for seasoning and add a lot of veggies. They will keep you satisfied and healthy. Nothing is more important than your health, especially if you have nothing.
One trip to the hospital and you're back in the red, unable to work. Wear the best shoes you can, and try to find a warm jacket to make it through the winter.
And of course, contact your debt providers to explain your situation and try to work on a payment plan that is agreeable to both parties. Some companies, such as SoFi and Elfi, offer refinancing services that can help you lower your payments. You may also consider bankruptcy.
If you do have a place, but are still broke, maybe it's time to consider alternatives. Perhaps you can move back in with your parents while you save for an emergency fund. Or maybe you should get a car so that you can commute to a better job. Or relocate to a whole new area, where your money goes further.
What to Do When You're Broke: The Bottom Line

Being broke is scary. But we are lucky to live in a world where a ton of programs are in place to help us get back on our feet. So do your research and find them, and avoid other costly options like loan sharks.