Lessons Learned From the Fyre Festival Lawsuit
CentSai relies on reader support. When you buy from one of our valued partners Centsai may earn an affiliate commission.
Advertising Disclosure
6 second take:
The Fyre Festival was the kind of disaster that legends are made of. We can learn a few lessons from the music-festival fraud and from the lawsuits that ensued.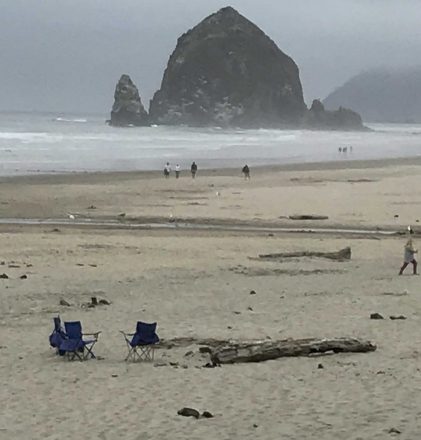 Kendall Jenner promoted it. Bella Hadid was scheduled to attend. So starstruck Matthew Herlihy bought a package to the April 2017 Fyre Festival in the Bahamas for $1,027. After all, A-list musical acts such as Major Lazer and Migos were attached to perform in the luxurious private-island setting.
The price Herlihy paid was supposed to include roundtrip airfare to the Caribbean island from Miami, luxury accommodations, gourmet food, and access to a number of activities. These activities allegedly included musical performances and yoga sessions.
But when Herlihy arrived on the island, he saw total chaos. "None of the musical performances or activities were available," Herlihy said in a claim filed in federal court on May 3, 2017.
"There were no communal bathrooms or showers. Instead, there was a Porta-Potty stationed every 200 yards."
The food was unappetizing and there were no on-site medical services, according to the Queens native. "There were no basic amenities like soap, sunscreen, and shampoo, and no electricity," says Herlihy, who arrived on Thursday night and departed the next day after the festival had been cancelled.
Further Reading: "Make It to Your Favorite Music Festival Without Going Broke"
A Fyre Festival Lawsuit
Herlihy subsequently named Fyre Festival founders William McFarland and Jeffrey Atkins as defendants in a class action lawsuit for violating state consumer laws, negligence, fraud, and misrepresentation.
"[Herlihy] had to spend the weekend in Miami, where he had to incur additional expenses on food, which were supposed to be covered by the ticket package," his attorney, Andrea Clisura, wrote in the lawsuit.
"He had also deposited $900 onto a wristband that was supposed to be used to pay for activities and beverages on the island during the festival," she continued, "and he did not have access to such monies after he left the island. Plaintiff Herlihy regrets buying a ticket package to the Fyre Festival."
Fraud and False Representation
Twenty-six-year-old McFarland, known as Billy, founded Fyre Media in 2016 to build a digital application that would allow individuals organizing commercial events, such as concerts, to bid for artist and celebrity bookings, according to a statement by the Department of Justice.
Further Reading: Learn how to find cheap concert tickets (that aren't scams).
But when Anthony Lauriello arrived at McFarland and Atkin's Fyre Festival, he saw mayhem and had a similar experience as Herlihy's. But Lauriello was also robbed of his headphones, jeans, and sneakers because the defendants allegedly failed to provide any security.
"Defendants had instructed attendees to upload funds to a cashless wristband, dubbed a 'FyreBand' for use at the Fyre Festival rather than bringing any cash," the class action complaint states. "As such, attendees were generally unable to purchase basic transportation on local taxis or buses."
"As a result, Plaintiffs were not only misled and defrauded by the Defendants' false representations of the Fyre Festival, but also were stuck on an island to fend for themselves."
Both Herlihy and Lauriello were promised a refund for the ticket package of $1,027 that they paid. However, no money has been forthcoming to date, according to court records.
"Defendants promoted Fyre Festival as a packaged musical festival on two consecutive weekends on the remote island of Exumas, located in the Bahamas," Herlihy and Lauriello's joint complaint states. "Instead, ticketholders showed up to an unplanned, unorganized, disaster-stricken area that was far from the reality that Defendants promised in their promotional advertising of the event."
Further Reading: "How to Recognize and Avoid Military Scams" 
How Much Do Social-Media Influencers Make?
Ever wonder how much social-media influencers can earn for each post? Here's a list of the average price per post on Instagram for various categories (numbers from Influence.co):
Modeling: $434
Photography: $385
Food: $326
Pets: $320
Fitness: $306
Fashion/Design: $217
Beauty: $205
Travel:$205
Music: $201
Lifestyle: $172
An Apology
Although there's been no word from Jenner about her involvement, Hadid has since apologized on Twitter for promoting the fiasco with the following statement:
"Even though this was not my project whatsoever, nor was I informed about the production or process of the festival in any shape or form, I do know that it has always been out of great intent and they truly wanted all of us to have the time of our lives. I initially trusted this would be an amazing & memorable experience for all of us, which is why I agreed to do one promotion . . . not knowing about the disaster that was to come . . . I feel so sorry and badly because this is something I couldn't stand by, although of course if I would have known about the outcome, you would have all known, too."
More Than One Fyre Festival Lawsuit
Herlihy and Lauriello's lawsuit is among a slew filed by vendors, attendees, and investors that are unlikely to result in payouts due to parallel proceedings involving criminal charges of wire fraud across state lines.
"Unlike theft, fraud generally doesn't involve taking something through stealth or force," says Taso Pardalis, an attorney and partner at Pardalis & Nohavicka Lawyers in New York City. "Fraud includes knowing and willful misrepresentation of fact. Fraud generally involves some form of deceit or even abuse by a person in a position of trust."
Further Reading: Check out reviews of companies that protect against identity theft.
William McFarland
On June 18, 2018, McFarland was charged in two separate fraud schemes before Judge Naomi Reice Buchwald in U.S. District Court, where his sentencing was adjourned until July 26.
"Like a gambler who cannot stop playing blackjack even though he's losing, McFarland has proven that he is unable to be truthful and to not hurt people," says Jonathan Mandel, a criminal defense attorney in Los Angeles.
According to the Department of Justice, the government's motion to revoke McFarland's bail was granted. He will remain in federal custody for the time being.
"William McFarland tendered fake documents to induce investors and a ticket vendor to put more than $26 million into his company and the disastrous Fyre Festival," says U.S. Attorney Geoffrey S. Berman. "He now awaits sentencing for his admitted swindle."
Jeffrey Atkins
While McFarland cools his heels in federal custody, his partner, Atkins, known as Ja Rule, a famous rapper, now faces the music in bankruptcy court, where investors, including John Nemeth, Raul Jimenez, and Andrew Newman, forced the pair into bankruptcy with an involuntary Chapter 7 petition on July 7, 2017.
Further Reading: "The Rich Life That Follows Bankruptcy"
Falling for the Fyre Festival Fraud
So where did Herlihy, Lauriello, and others go wrong in falling for such a scam? According to Pardalis, a con like the Fyre Festival can be difficult to spot before it's too late.
"Financial fraudsters use sophisticated schemes to get their victims to part with their money," Pardalis says. "But there is legal recourse to restore yourself to whole if defrauded. An act of fraud may be prosecuted as criminal if brought by prosecutors and also as a civil action by the victim or victims of the misrepresentation. The two are not mutually exclusive and may proceed simultaneously."
There are certain steps, however, that Pardalis recommends for consumers to protect themselves from a scam:
Verify credentials.
Don't fall for an impressive title or celebrity name-dropping.
Do your due diligence to ensure that the savvy, smooth-talking person on the other end of the transaction is really who he or she claims to be.
Always be initially skeptical of a too-good-to-be-true deal with guaranteed results.
Be wary if you're being pressured to respond quickly. Although the opportunity may turn out to be legitimate, consider this a red flag.
Further Reading: Check out our ultimate guide to protecting against identity theft.