If You Are Family-Oriented, You Will Want to Have Life Insurance
CentSai relies on reader support. When you buy from one of our valued partners CentSai may earn an affiliate commission.
Advertising Disclosure
6 second take:
Taking out a life insurance policy is fairly easy and is extremely important for your family members. Get one if you love them.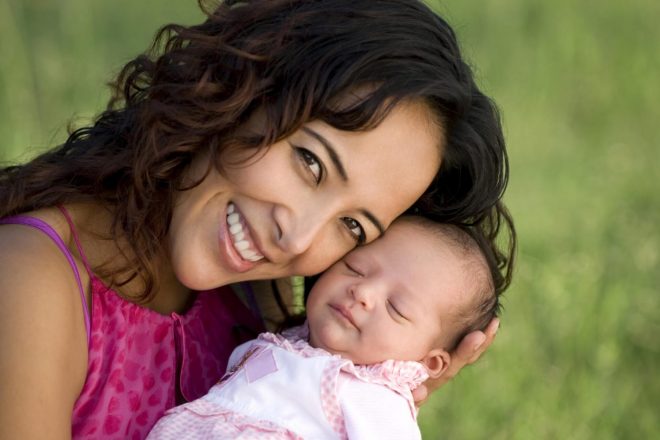 Many Americans still are not sure who exactly needs life insurance. According to a recent survey from Life Happens, more than a third of respondents believe that James Bond has a greater need for life insurance than Homer Simpson and Phil Dunphy.
If you're not familiar, James Bond is a fictional secret agent and Homer Simpson and Phil Dunphy are both fictional married men each with three children. While James Bond does brush closely with death on a daily basis, he has no dependents. He's not married and has no children.
The survey indicates that many Americans think that life insurance is for individuals who lead risky lifestyles, rather than for simple, family-oriented individuals. If James Bond were to die during one of his adventures, surely his friends and co-workers would be sad, but no one would be financially devastated. In fact, I'm sure the British Secret Service would end up saving money, considering all the Aston Martins he's totaled and buildings he's damaged.
However, if Homer Simpson died, his wife and children would feel the financial effects immediately.
His wife is a stay-at-home mom and his children are still young. Life insurance is a must for this family man. Same goes for Phil Dunphy. While his wife recently started working again (previously a stay-at-home mom), not only does he have three children, but he's currently paying for two college tuitions.
How Much Does Life Insurance Cost?
Now that we have decided that James Bond doesn't really need life insurance, but Homer and Phil do, let's estimate how much life insurance they would need and how much it would cost.
Homer Simpson has a nice, suburban home and three young children, one of which is still a toddler. It costs an average of $245,340 to raise a child (not including college), and he's the sole breadwinner. We're going to say Homer needs $1 million in coverage. A 30-year term policy is ideal to ensure the youngest is covered through her college years.
With this life insurance policy, if he were to die, his wife would be able to cover the mortgage and take care of their three children. Homer isn't in the best health; he's overweight and a notoriously heavy drinker. We estimate Homer's monthly payments to be $175.
Phil Dunphy also has a nice, suburban home and three children. While two of his children are technically adults, he is paying their college tuition. The average total cost of a college education is $96,244. His wife has recently started working and does contribute to their income. We're going to say Phil needs half a million dollars in coverage. A 15-year term policy is ideal to ensure his youngest is covered through his college years and his wife could pay off the mortgage and continue covering their children's college tuition.  Phil is a nonsmoker, in great health, and is very active. We estimate Phil's monthly payments to be $67.
Now, while these primary breadwinners are the most obvious ones in need of life insurance, we can't forget about their wives. Stay-at-home parents such as Homer's wife, Marge Simpson, are in need as well. Child care and managing the household are important tasks, the replacement value of which are often severely underestimated. Could Homer take care of everything he normally does, in addition to Marge's responsibilities, if she died? Most likely not. A good life insurance policy for Marge would be half a million in coverage for 30 years. She is much healthier than her husband, and we estimate her monthly premiums to be $47.
Claire Dunphy, Phil's wife, recently went back to work since her children are mostly grown. While Phil is a successful real estate agent and good father, could he take care of three college educations, bills, and a mortgage, and keep the household running alone? It would be difficult. A good life insurance policy for Claire would be $250,000 in coverage for 15 years. She is also a healthy individual and we estimate her monthly premiums to be $20.
Breakdown of Life Insurance
| | | | | |
| --- | --- | --- | --- | --- |
| Applicant |  Age |  Coverage  Amount |  Term  Length |  Monthly  Premium |
| Homer Simpson | 38 |  $1,000,000 | 30 years | $175 |
| Phil Dunphy | 49 |  $500,000 | 15 years | $67 |
| Marge Simpson | 38 |  $500,000 | 30 years | $47 |
| Claire Dunphy | 43 |  $250,000 | 15 years | $20 |
Term life insurance is affordable and can be customized to fit in most budgets. While these fictional examples are helpful in getting an idea of who needs life insurance and how much it costs, life insurance is not one-size-fits-all. Every family is unique and calls for different coverage amounts and term lengths.  Check out Quotacy — it can help you get the best coverage for your individual situation.