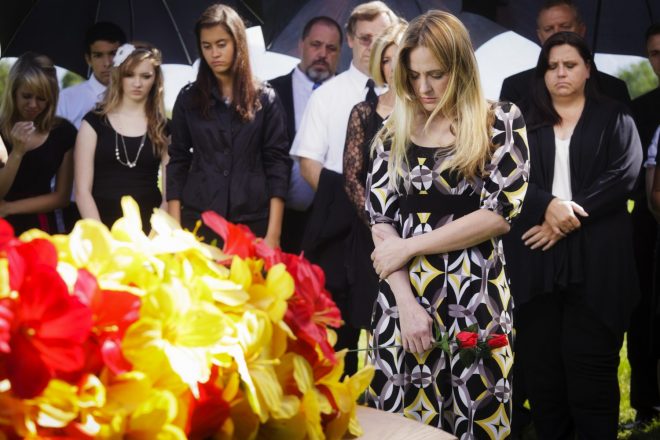 The loss of your parents is one of the most devastating events in your life. To make matters worse, you may be stuck dealing with the financial aftermath of their death, which adds stress to an already painful situation. Having to deal with funeral costs, closing financial accounts, and more can be extremely taxing. However, there is one more question that you may be wondering about: What if your loved ones are in debt? Can you inherit debt from your parents? Well, it's complicated, but in most cases, the answer is no. (Breathe a sigh of relief!)
Debt After Death
Hopefully your parents have a will that explicitly appoints you or another family member as the executor. If no will exists, the state may get involved. If you're in charge of executing the will, it's your duty to let creditors know about your parents' death. If you aren't the executor, then the person who's listed as such in the will need to let creditors and other parties know about the death and resolve any pending financial matters.
Creditors may come after the estate in order to pay off the remaining debt after death. The estate is the combination of all assets in cash, property, etc.
If there aren't sufficient funds to cover the remaining debt, the estate may be considered insolvent and the debt will be forgiven. However, as a beneficiary, you may not receive anything from the estate.
Further Reading: Learn about debt relief.
Can You Inherit Debt From Your Parents?
In short, whether your parents had a mortgage, credit card debt, or student loan debt, you're only responsible for the debt if you were a cosigner.
Cosigners are legally responsible for the debt, even if the primary borrower has passed on.
If you're not a cosigner, the debt will not get passed on to you. It's also important to note that an authorized credit card user is not the same as a cosigner. If you are an authorized user, you are not liable for the debt.
Though debt collectors may come and ask for a payment, you are protected by federal law. Under the Fair Debt Collection Practices Act, debt collectors are prohibited from engaging in unfair and deceptive practices in order to collect a debt. The best step to take is to call the debtors immediately and present a death certificate. After that, call the credit bureaus TransUnion, Equifax, and Experian and let them know to close your parents' accounts so that there is no further activity. This also help prevent identity theft.
If you're dealing with the loss of a parent who owed money, it's unlikely you will be liable for the debt. Just make sure you work with the various agencies and creditors to settle everything, so that they won't bother you anymore and you can start to heal.