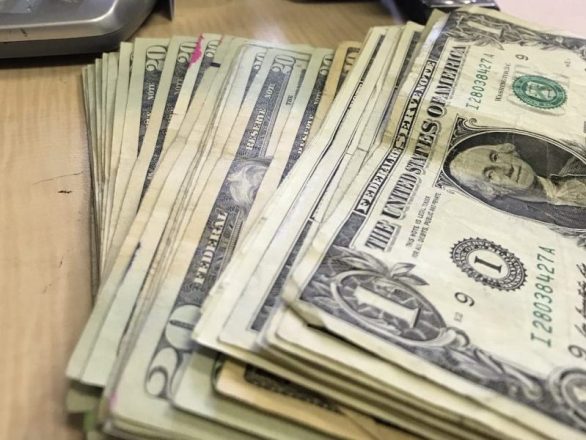 6 second take:
Need financial aid to afford college? Think outside the box and apply to these weird scholarships.
Yes, it's that time of year again, folks, when we must look to the following academic year and wonder how in the hell we're going to afford it. But rather than concentrate on the gravity of the situation, I decided to provide some levity in the form of the weirdest scholarships I could find. These are real and readily available to you.
Ever fancy yourself as a mortician? Are you above average height? Do you enjoy puppetry? These are just some of the hobbies and skills that can score you a financial edge in the education game. This list of weird scholarships will leave you wondering, Does anyone actually apply for these things?
The answer is yes, but not as many as you might think. So what do you have to lose? Remember, the earlier you apply, the better. Scholarships are like a box of chocolates: You never know what you're gonna get, and if you wait too long, you'll end up with the crappy leftover fruit-filled abomination. Ew.
Applications and more information for these scholarships are available through the links provided.
Find a Scholarship Tailored to Your Field of Study — Complete Your Search Here >>
1. Zombie Apocalypse Scholarship
Unigo is granting a scholarship to the student (age 13 or older) who can, in no more than 250 words, describe the best zombie apocalypse survival plan on the campus of their chosen or current college.
I can't imagine anything cooler than channeling your inner Rick Grimes on campus. It's a dead good prize. Get it?
Prize: $2,000
Deadline: October 31 each year
2. National Rice Month Scholarship
That's right: If you're a graduating high school student living in one of the rice-growing states (Arkansas, California, Louisiana, Mississippi, Missouri, or Texas), you can apply to this whacky scholarship.
To win, you must make a video of no more than three minutes about the importance of rice growing in America and, in particular, your state. Why don't you rice to the occasion and apply?
Prize: Up to $4,000
Deadline: October 31 each year
3. Morgan/O'Neill Underwater Photography Grant
Are you a woman who loves capturing coral reefs and sea critters with the help of some diving equipment and a camera? Then this grant might be for you. You need to be a certified diver with experience (and be a woman!). Plus, you must be intent on developing your underwater photography skills.
The grant may be used to fund master digital workshops or other developmental classes in underwater photography, but not to buy equipment. Check out the site to sea if this grant is for you.
Prize: $1,000
Deadline: October 31 each year
Double Your Scholarship Results by Registering With a Leading Scholarship Provider — Check for a Scholarship Today >>
4. UNIMA-USA Puppetry Scholarship
Are you a master puppeteer or well on your way to becoming one? Do you want to get away from the U.S. to really improve your marionette skills? Well, look no further.
The Union International de la Marionette (UNIMA) is offering a scholarship to North American student puppeteers who have some professional experience or a university degree in puppetry — or who can otherwise demonstrate a serious commitment to the art form — to further their studies in puppetry outside of the U.S. No strings attached, really. Get it? Just think: You could create the next Avenue Q!
Prize: $1,000
Deadline: December 15, 2019
5. Tall Clubs International Scholarship
Finally, being taller than everyone else is paying off! Are you a man who's 6 feet, 2 inches tall or above, or a woman 5 feet, 10 inches tall or above? Tall Clubs International (TCI) wants to reward you for being above average height.
It's about time you had an advantage other than just being the first one to know when it rains. All you have to do is check if your local TCI is offering the scholarship this year by going to its site. Not such a tall order to apply, huh?
Prize $1,000
Deadline: March 1, 2020
6. Create-a-Greeting-Card Scholarship Contest
Yep, you read that right. Fancy yourself a graphic designer? Or are you handy with a paintbrush? You can send in your best holiday, birthday, or get-well artwork for a chance to win a whopping scholarship prize with the Gallery Collection. The winner is chosen by popular vote, so make sure you get every member of your extended family on board!
Who knew you could get an entire semester of college paid for by showing off your artistic prowess?
Prize: $10,000
Deadline: March 2, 2020
Check Your Rates for Private Student Loans — Find Out More >>
7. Chick and Sophie Major Memorial Duck Calling Contest
This is one of the quackiest, um, quirkiest scholarships out there. Have an affinity for mocking the sounds that ducks make? Are you proficient with the use of a duck caller? This contest helps you pave the way for your education by showing off your waterfowl wonder.
If you're about to graduate from high school in 2019, get on down to the Stuttgart Chamber of Commerce in Arkansas on November 23 to show off your ducking fantastic skills.
Prize: Up to $2,000
Deadline: November 23, 2019
8. Clowns of America International Scholarship
Boy, do I know some people from school who could have benefited from this hilarious grant. But seriously, Clowns of America International (COAI) awards this scholarship to any student who's enrolled in family entertainment educational programs that run for a minimum of 10 hours. No clowning around with these guys.
Prize: Varies
Deadline: March 1, 2019
9. Vegetarian Resource Group Scholarship
Are you already trying to save animals and the planet by not eating meat? Well, now you can benefit financially from it, too. If you can demonstrate that you promoted vegetarianism in your high school or local community, you may be eligible for this huge aid.
The Vegetarian Resource Group wants to reward one hardworking individual who has shown "compassion, courage, and a strong commitment to promoting a peaceful world through a vegetarian diet/lifestyle."
You can't beet this — it's a salad-gold prize.
Prize: Up to $10,000
Deadline: February 20, 2020
Cut Down the Cost of College — Easily Apply to Scholarships Today >>
10. The Lois Britt Memorial Pork Industry Scholarship
Who doesn't love bacon and sausages, anyway? Okay, maybe not the vegetarians, but if you happen to be a pork connoisseur, this one will suit you well.
If you're enrolled in a two-year swine or a four-year agricultural undergraduate program and see yourself playing a huge part in the pork industry following graduation, then you're eligible for this weird scholarship. You might as well go whole hog. It certainly won't be a boar!
I hope you're enjoying these puns because I certainly am.
Prize: $2,500
Deadline: January 5, 2020
11. Flavor of the Month Scholarship
We know you've thought about it: What flavor of ice cream describes your personality the best? Write 250 or fewer words detailing whether you're bland like vanilla (honesty counts!), nutty like pistachio, or fruity like strawberry. Heck, you could even be dark and unpredictable like black sesame, whatever that is.
Unigo will select the student who can best describe themselves as ice cream. Getting funds for education doesn't have to be a rocky road.
Prize: $1,500
Deadline: July 31, 2020
12. Coffee for Less Scholarship
If you're in college or about to attend, you know that coffee will become your best friend. It will be the only thing that will get you out of bed some days. Why not make some money from it, too?
If you can incorporate your love of coffee into 500 words about why education is important to you, Coffee for Less may help you out with some sweet cash. Don't be afraid to espresso yourself to win this weird scholarship.
Prize: $500
Deadline: January for spring internships, August for fall
Choose From Fixed or Variable Rates on Your Student Loan — Compare and Save >>
13. Doodle for Google Scholarship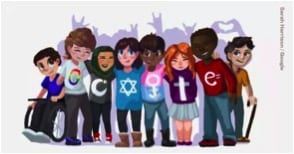 We all know and love the wonderful Google Doodles that change each day. Well, did you know that if you design a doodle and win, you get both a huge scholarship fund of $30,000 for you and a $50,000 one for your current school to get some new tech?
Google picks a theme, and you design a doodle to that effect. The winner receives the money and gets his or her doodle on the homepage. The money is enough to make you go google-y eyed, right? (I know, that one was awful.)
Prize: $30,000
Entries open: March 19, 2020
14. Stuck at Prom Scholarship
This is one of the weirder scholarships out there, and that's saying something. Duck-brand duct tape offers this scholarship prize to whoever can create the most amazing prom outfit out of — you guessed it — duct tape.
In order to enter, you have to model the outfit and upload photos to its site, and then people can vote on their favorites. Not too much of a sticky situation to put yourself in for up to 10 grand.
Prize: Up to $10,000
Deadline: June 1, 2020
15. Foreclosure.com Scholarship
Yep, waxing poetic on the failings of the American real estate system and discussing how terrible renting is can get you some cash to put toward your education. Entrants must "discuss the pros and cons of renting versus homeownership" in 2,000 words or less in order to qualify. Foreclosure.com will then award the best essay with the prize.
Don't let this opportunity pass you (rent or) buy. I don't know, you guys, this one was tough. Leave me alone.
Prize: Up to $2,500
Deadline: December 15, 2019
The Perfect Scholarship Could Be Waiting For You. Find Out More Here >>
16. Pokémon World Championship
Yes, you read that right. Now you can prove to the world that you're a Pokémaster. Every year in Los Angeles, a world championship is held, and your Pokémon skills can win you serious money toward your education.
You can also take a cash prize, but where's the fun in that? Education is where the true fun is. Join the battle and get yourself some Pi-cash-ew.
Prize: Up to $25,000
Deadline: Contest takes place in August each year
17. The Twins Scholarship
Are you a twin? Do you love your sibling so much you couldn't bear to attend a different college?
Heck, even if you hate your twin, this scholarship will make you think twice.
Lake Erie College in Ohio offers a scholarship for 50 percent of your tuition if both twins are enrolled in studies. Two for the price of one? You'll be seeing double with all that money saved.
Prize: 50 percent off tuition for both twins
Deadline: Scholarship is renewable each academic year
18. STARFLEET Scholarships
Being a nerd always pays off! Just kidding, but if you're a big Star Trek fan and are already a member of STARFLEET, you may qualify for a multitude of scholarships.
STARFLEET is an organization made up of local groups that provide a place for trekkies to interact. The scholarships are available for all fields of study, with a special focus on medicine, the arts, engineering and technology, and business. So watch this space.
Prize: $1,000
Deadline: June 15, 2020
19. Chick Evans Caddie Scholarship
If you're already an established golf caddie with excellent grades, you can get a full ride with this amazing scholarship. You receive full tuition and board if you can demonstrate your experience, good character, and financial need, thanks to the Western Golf Association Evans Scholars Foundation. This is the type of scholarship you will never fore-get. It's definitely not a bogie.
Prize: Full tuition and board
Deadline: October 30 each year
The Perfect Scholarship Could Be Waiting For You. Find Out More Here >>
20. The Eileen J. Garrett Scholarship
Parapsychology is the study of mental phenomena that are excluded from or inexplicable by orthodox scientific psychology, such as hypnosis or telepathy. This scholarship rewards someone who plans on or is currently studying within that field. You must write a sample of your thoughts on the subject to be considered. Free spirits might find this one interesting.
Prize: $2,000
Deadline: July 1 each year
21. Zolp Scholarship
This one makes me laugh so much. You can only win this scholarship if you're a Catholic and your surname is Zolp. I'm not making this up. The Loyola University in Chicago offers this prize to incoming students who can prove with a birth certificate and baptismal certificate that they meet the above criteria. This one doesn't even need a pun.
Prize: Varies
Deadline: March 1 each year
22. Alice Mcarver Ratchford Scholarship
Talk about weird scholarships! I can't wrap my head around this one. The University of North Carolina offers it to undergraduate women who have never been married, don't own a car, are single, live on campus, have not received any other scholarships, and agree to maintain these states of being for the remainder of their studies.
If that sounds like your idea of a good time, you should consider applying. It might also be for you if you have a car-free attitude.
Prize: Varies
Deadline: Varies each year
23. Aggressive Scholarship Applicants Scholarship
If this list has taught you anything, it's that there are tons of weird scholarships out there. But Debt.com has taken things to a new level.
The site will reward you for proving that you've applied to an aggressive number of scholarships. It couldn't be any easier. Just show that you're eager to get some free money!
This is one of the only times when being overeager pays off — literally. I have no other puns for this one. Sorry.
Prize: $500
Deadline: Opens monthly from September
Check Your Rates for Private Student Loans — Find Out More >>
The Bottom Line on Weird Scholarships
So there you have it. If you're a 6-foot-tall puppeteer with a penchant for Star Trek, duck calling, and vegetarianism, you'll never have to pay a penny toward college. Or you could just be a twin and half of your problems will be solved!
The point is, there are so many weird scholarships available out there, you just have to do your research and apply early. Give yourself plenty of time. You can probably get something, even if your name isn't Zolp.