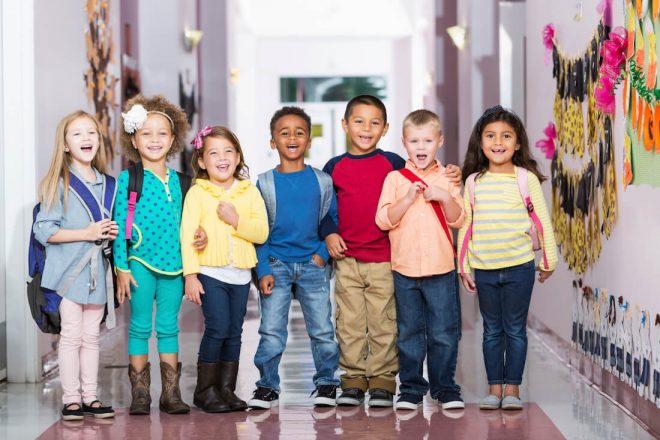 6 second take:
Forget college loans...let's talk about the cost of going to private elementary through high schools! Is it worth the extra money? And how does the cost compare to public and homeschooling options?
At a recent meal with friends, we were talking about Jewish day schools, which are private schools with a mix of Jewish and secular studies. My partner and I are committed to raising our kids in a Jewish home with as much of a Jewish education as we can. But like many families who would like to send their children to private school, we don't know if it will be a possibility for us.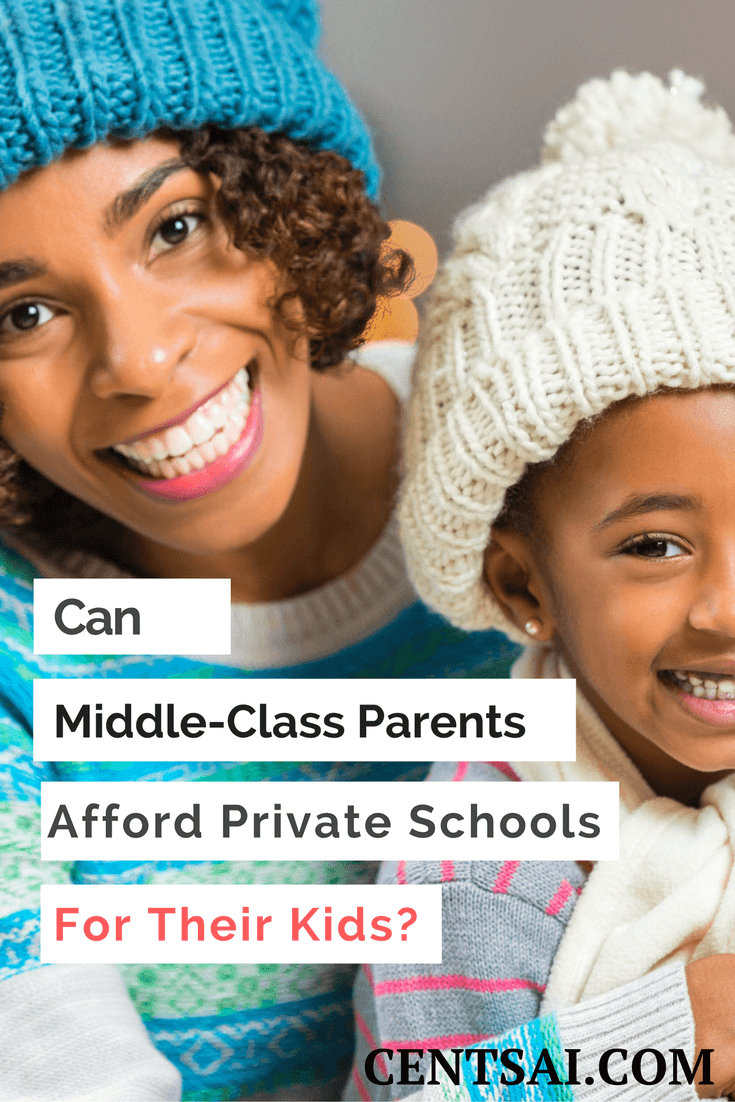 Our friend has four kids, three of whom are old enough to be in school. Two of them are on a special education track.
He said they made it a priority to send their children to Jewish day school, even though they received a bill for $40,000 for the school year. You just work it out, he said – because it's worth it.
But what does it mean to be worth it?
Get Your Personalized Loan Offer in 3 Easy Steps — Find Out More Here >>
Ideally, many parents would want to send their children to private schools. There are smaller classes, a more flexible learning environment, an emphasis on learning rather than teaching to the test, and concentration on specialized topics.
Two of my cousin's three kids are in a non-religious independent private school. The third one is joining them there in the fall. The assigned public elementary and middle schools are top-rated, with high test scores.
But my cousin decided to send her kids to the private school for a few reasons. In short, it was better both socially and academically.
Her youngest excelled at reading in his public school class this year. But he struggled with math — despite his interest — because he is one of 25 students in the class. At the private school, there are two teachers for the same number of students.
We have another friend who, along with her husband and two kids (a three-year-old and an infant), lives in her parents' basement. They send the older child to a Jewish preschool, which our friend said consumes a majority of her salary.
For them, a private school education is money well spent.
Start Managing Your Finances — Download the Personal Finance App Here >>
They prioritize Jewish education — not to mention that they live very close to the school. They keep considering a move, but they like the area where they live, and wouldn't be able to afford it otherwise. Of course, living with her parents has not been the perfect arrangement, though it helps a lot financially.
However, the big question is affordability.
According to the National Center for Education Statistics, about 10 percent of students enrolled in a school attended a private school in 2011, and average tuition more than doubled between 1999 and 2011 (from an average of $6,760 to $13,640 a year).
How can a middle-class family afford it? By planning and making sacrifices, sure. But there are also options out there to ease the financial burden.
Scholarships, Financial Aid, and Payment Plans
There are some scholarships available. It's not the same as finding and applying for scholarships for college. But there are some available for families with low incomes to send their children to private or parochial schools. The Children's Scholarship Fund gives a great overview of opportunities by state.
Many private schools use the FACTS Grant and Aid Assessment to determine the amount of financial aid and the payment plan that a family would qualify for. Working one-on-one with the admissions department at the school will give you a better sense of what options may work best for you and the school.
Scholarship Owl can help you apply for multiple scholarships for a wide variety of needs and keep track of the process. However, it does require a small monthly fee.
Get Your Personalized Loan Offer in 3 Easy Steps — Find Out More Here >>
Discounts
You may be able to receive a discount by working at the school or attempting to barter specific services.
The National Association of Independent Schools (NAIS), a membership organization of more than 1,500 schools nationwide, highly recommends tuition remission for staff.
As the NAIS states on its website, tuition remission is a "tax-free, subsidized education for their children in the school where they work," and the organization supports it because it is meant "to attract and hold the strongest possible full-time teachers and administrators who are also parents."
Requirement That Both Parents Work
One school I looked at had a requirement that both parents contribute to the cost of tuition, and if only one parent worked, the family needed to provide detailed reasoning as to why the second parent couldn't work.
Budgeting
Regardless of financial assistance, there will be extensive budgeting involved. Just as we prioritize rent or mortgage payments and groceries, families who prioritize education make private school tuition a standard line item on their monthly budget. That doesn't make it easy, but it will be something families must consider.
Swagbucks allows you to find coupons on various stores online. Download the app to start saving when you spend.
Save on Your Bills and Manage Unwanted Subscriptions — Sign Up Here >>
Forgoing College Savings
Some families may decide to spend more on their child's foundational education than a college education, reasoning that a child will spend many more years in primary education than in a specialized degree program that takes four years. It all depends on your family's educational priorities.
Our assigned school district has both public and charter schools. But it's unclear if we would be eligible for any of the charter schools.
We still have a few years before we have to consider which school to send our children to. Still, it's never too early to start researching.
Start Saving for Your Child's College Fund — Download App >>