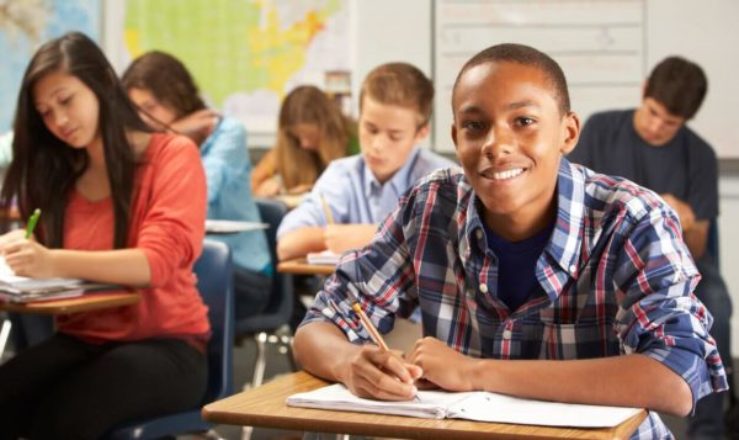 6 second take:
The increasing cost of college education is making thousands of high-school graduates think twice. But programs like the CLEP can help you save big.
Six years ago, when my son graduated from high school, he also graduated with a degree in communications. This was possible for a few reasons. First, he was a hard worker and a good student. Second, he was great at taking tests. And third, he was homeschooled, which gave him the flexibility to make the time to study for and pass several CLEP exams.
What is a CLEP Examination?
"The College Board's College-Level Examination Program (CLEP) has been the most widely trusted credit-by-examination program for over 40 years, accepted by 2,900 colleges and universities and administered in more than 1,800 test centers," according to the College Board website.
Basically, a CLEP examination grants you college credit for things that you already know.
If you take the test and pass, then your college can award you full credit just as if you took the course on their campus. You must go to an approved testing center the average cost is about $85 per test. This makes it possible to earn three college credits for just $85!
There are a few ways you can go about taking advantage of CLEP testing:
1. The Modern States Educational Alliance
This private 501(c)(3) ­— founded by Steve Klinsky — has put together top-quality courses online in every major first-year college subject. Tuition is free, as are textbooks. There are no fees or surprise charges. Klinsky has even agreed to pay the $85 fee for the first 10,000 tests taken.
Anyone can go to ModernStates.org and choose to take one of over 40 courses available to them for free. You can watch the courses whenever and wherever works best for your schedule. They prepare you for the specific CLEP test you want to take, and when you're ready you can take the exam at an approved testing center. All for free.
This is available to public, private, and home-educated students, as well as for adult learners. It's real and can seriously cut down on student debt for almost anyone.
2. Lumerit Scholar
Lumerit Scholar also uses the CLEP system (among others) to help students quickly move through their first two years of study. When you join their program, they map out your degree plan and connect you with a coach. Typically, the coach has gone through the same program of study and can give you insider tips and helps you study so that you can pass CLEP exams and other courses with no problem.
However, Lumerit Scholar isn't free. You will pay a hefty fee for their services, as well as shouldering the cost associated with taking the CLEP exam. However, the cost of each credit hour is still dramatically lower than attending a traditional school.
Of course, Lumerit Scholar's service is unique and their students benefit greatly from the one-on-one coaching that they offer.
This is the program my son used to earn his degree when he was just 18 years old. He was immediately accepted into a traditional MBA program, and we saved tens of thousands of dollars. The coaching alone was worth every penny we spent.
3. DIY
The true DIY-er doesn't need program, course, or book. If you think that you've mastered a subject, you can sit for the CLEP exam and see how you do. I don't recommend this approach, but you can absolutely give it a whirl if you want to. Better yet, order an official study guide for the CLEP you plan to take, make sure you know the material, and then take the test.
For this approach to be successful, you need to be a highly motivated individual who will study every day and keep after it. Hard-working students can study full-time for two weeks and have a strong possibility of passing their exams. For those of us who have to work or take care of children, studying may take longer.
The Bottom Line
Regardless of which approach you decide to take, there is no doubt that coming up with a solid CLEP plan will help you move through freshman-level classes more quickly and for much less money than a more traditional approach to college.