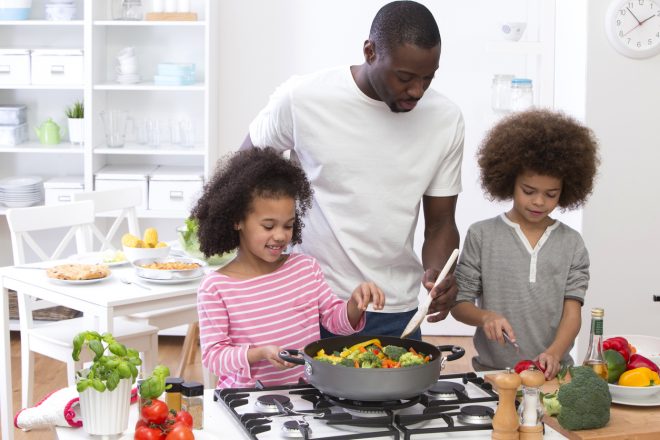 6 second take:
In terms of actual grocery bills, going vegan might not save you much money. But if you take the health benefits into consideration, the savings could be priceless!
A few months ago, I watched a Netflix documentary called What the Health. The film discussed how consuming dairy and other animal products regularly may be damaging our health and the environment. After that, I immediately decided to try a vegan diet. Is going vegan worth it? Here's what I've learned from my experience.
What Is a Vegan Diet?
Veganism is a strict type of vegetarianism that excludes not just meat, but animal products like milk, eggs, and cheese. Instead, a vegan diet relies on plant-based foods, such as fruits, vegetables, grains, beans, nuts, and seeds.
Is Going Vegan Cheaper (or Healthier)?
As you can imagine, going vegan can be a huge adjustment. But switching excited me because I wanted to protect animals, become healthier, save money, and hopefully lose a little weight.
I'm not sure how many lives I saved from slaughter, but I didn't save any money. And I didn't lose any weight, either.
Start Managing Your Finances — Download This Personal Finance App >>
Here are a few factors you should consider if you're trying to save money and improve your health with a vegan diet:
Food prices vary.
Sales can help you save money.
Avoid Meat and dairy substitutes — they're often expensive.
Natural foods and simple recipes help with savings.
You can use online tools to explore new dishes.
1. Varying Food Prices
Keep in mind that regardless of what kind of food products you buy, costs may vary depending on what store you shop in and where you live.
You won't automatically see grocery savings just because you stop buying chicken and beef. I know it sounds weird, but as a vegan, you need to buy more food to fill up and ensure that you get all of your nutrients.
During my first vegan grocery shopping experience, I was surprised to find that for just one week of food for myself, I spent about the same amount that I would otherwise spend for two weeks of food for my family.
Looking to Reach Your Financial Goals? Start Saving Today>>
Granted, I bought a ton of extra starter items that would have a longer shelf life, like canned vegetables, nutritional yeast, frozen fruit for smoothies, tofu, and seasonings to cook with.
2. Shopping Sales
Taking advantage of sales on plant-based foods can be just as beneficial as if you were shopping for sales on meat and dairy products.
Local stores usually advertise sales on produce and provide coupons for discounts. Instead of fixating on a particular meal idea, I was able to keep my grocery costs low by having an open mind and planning around sales. If sweet potatoes were on sale one week, I'd incorporate them into many of my meals to keep my food costs low.
3. Meat and Dairy Substitutes
One of the biggest and costliest mistakes I made when I switched to a vegan diet was falling for all the "fun" substitution foods, such as vegan sausage, pizza, cheese, and even hot dogs.
Substitutes like these can be just as expensive as actual meat, if not more so. They're also often made with soy and contain tons of sodium and questionable ingredients that may be hazardous to your health. It's best to keep these items — as well as vegan junk food like chips, coconut-milk ice cream, and pastries — to a minimum.
4. Natural and Simple Recipes
The best way to save money on a vegan diet is to do the same thing you would do to save money on any other diet: Stick with natural foods and simple recipes.
Now I avoid processed foods and ready-made meals when grocery shopping. Instead, I head straight to the produce section and even buy a few canned goods, as well as frozen fruit and veggie items, since they're cost-effective.
5. New Dishes
Perhaps you find that you're short on ideas when cooking vegan meals. You may want to check out companies like PlateJoy, which offers a fantastic variety of recipes that help on a restricted meal plan. It factors in your goals, allergies, and other dietary requirements you have on a personalized plan.
Plus, it helps to save on time for those busy evenings, too! Check out PlateJoy with a free trial today.
My Vegan Meal-Prep Strategy
I use lots of rice and beans, potatoes, spinach, and mixed greens in my meals, and I switch things up constantly. I make homemade meatless chili, baked fries with fresh-cut potatoes, and vegan tacos with refried pinto beans as the filling. Plus, I make a really good veggie stir-fry flavored with only ginger, pineapple juice, and soy sauce.
I try to prepare some meals in bulk so that I'm not cooking every night, and I do an hour of meal prep every Sunday. This makes it more convenient for me to eat at home more often and save money.
Is Going Vegan Worth It? The Bottom Line
This App Makes Managing Your Finances Easy — Start Budgeting Today >>
No longer relying on meat for protein and nutrition has affected my life in many ways. I feel healthier and more energetic. Not much has changed when it comes to my grocery budget, but that's not necessarily a bad thing!