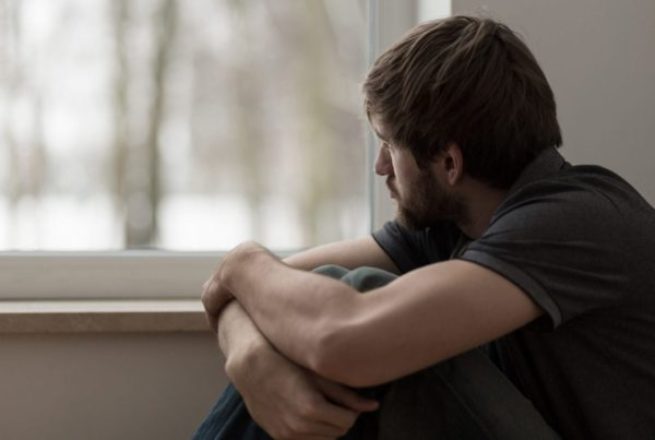 6 second take:
Maybe you quit because you couldn't take it anymore, or maybe you got fired. Either way, you need to know the steps to recover and thrive again when you lose your job.
With two young adult sons and two failed marriages, Adam Stone (who wished not to use his real name) couldn't endure his job one more day.
He logged onto his computer and ran into a technical difficulty that triggered his frustration. He tried his normal coping mechanisms, but there was nothing strong enough to keep him from logging off his computer, walking over to his supervisor's office — coat in hand — to say, "I'm leaving, and I'm not coming back."
All his life, he'd played it safe and done what he considered to be the responsible thing. At 45 years old, he had put in almost 20 years of service, and he couldn't take it one more day. Since the birth of his first son, Stone had worked his good government job, saved money, payed bills, invested, and even gifted money to his less fortunate family members.
After breaking the news of his job loss to his live-in girlfriend, Stone went to his home office to calculate his finances. He checked his retirement savings plan, which he was now going to have to put on hold.
He discovered that he had $150,000 in his thrift savings plan (TSP), in addition to $22,000 in his savings accounts. His sons were going to college tuition-free, and he received $800 a month as a wounded veteran. Plus, he was still in the Army Reserves, so he would receive money from that source, too. These things helped him feel more secure with his decision.
He found ways to cut costs after his job loss, lowering his $2,500 of monthly expenses. Now he only needed an additional $900 to maintain his lifestyle. This could come from either his savings or the side business he had been preparing to start.
Save Without Ever Lifting a Finger — Learn More >>
How to Deal With a Job Loss: 7 Emotional Stages
This job hiatus went on for 10 months. Stone gained clarity about his life and a new perspective on what he wanted to teach his sons. If you define yourself based on titles and income, you're destined to be unhappy because you can't control it and it isn't really what makes you happy.
Stone was relieved that he finally got the courage to quit, but he later went through stages of loss.
Each person who loses a job flows through several stages:
1. Denial
At first it's as if the person is on vacation rather than unemployed. He or she often puts off taking care of necessities like applying for unemployment benefits.
2. Disbelief
Disbelief is similar to denial, but instead of thinking it's a vacation, an ex-employee feels hurt by the actions of the company.
3. Anger
The hurt then shifts to anger, and the person may even curse the company and talk about how much he hated the place.
Struggling to Find Work? Get Help With Your Job Hunt >>
4. Self-Criticism
Anger is followed by self-criticism, in which the person feels disappointed in himself and his behavior, even when he's done his best.
5. Withdrawal
After losing your job, this stage comes with a little shame and discomfort for not having a title or being able to explain when someone asks what he does for a living.
6. Reflection
This stage is when the ex-employee begins to contemplate what really happened and what he wants to happen next.
7. Acceptance
Acceptance is when he resolves to accept what happened and is ready to move on. Some people take a long time to get to this stage. They may toggle between anger, self-criticism, and withdrawal for a while.
Find a Better Way to Work — See How You Stack Up to the Competition >>
What to Do When You Lose Your Job: 7 Essential Steps
Stone made it through his hiatus because of his past planning. He followed the rules of money and set himself up to handle a job loss or catastrophic event. He followed seven important steps that helped him maintain his balance.
Prepare ahead-of-time by creating multiple income streams and savings.
During the period of unemployment, adjust your budget, lower your expenses, and pause your savings.
Regulate emotional spending.
Delay gratification until you regain your steady income.
Pay the bills that report on your credit first.
Continue to make at least the minimum payments on your debt.
Don't touch your retirement savings.
This is the first of a two-part series. Read the second installment.
If you found this post useful, you might want to save THIS PIN below to your Career board to check the post later.