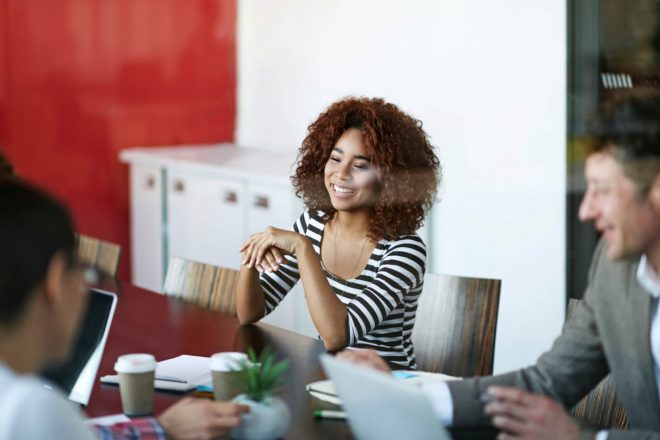 6 second take:
Do you have what it takes to pursue your freelance passion? We're here to show you how it's done.
Freelance writing can be a tough nugget to crack, but once you do it can be fruitful, and something you might love.
Have you ever had that awkward feeling of non-belonging when you were somewhere and all you wanted to do was leave? Maybe it was the first time you went to hang out with your significant other's friends and felt out of place, or maybe it was that extra 30 seconds spent in silence with a stranger in the elevator.
This is how I started to feel about my full-time job last year. While I'm grateful to have a stable job and to earn enough to meet my needs, I still feel like I don't belong, and I lack passion for what I do.
For the past 11 months, I've been having a love affair with freelance writing, and it's fueling my desire to work again. I initially started picking up clients to earn some extra side-hustle money to put toward my debt.
As my freelance side gigs grew, I started to think: Hey, maybe I could do this full time to support myself and be happy with work once again.
Who would have thought that it'd become a necessary creative outlet for me as well as a way to earn extra money. I'm more than willing to wake up early, stay up late, and work weekends to build a solid clientele.
I've been amazed by how fast freelancing can progress your income and career. With a traditional employer, you have to work for an entire year to receive a 3-5 percent raise — if that. With freelance writing, you can receive an email from a potential client at 9 a.m. and have a signed contract securing a 30 percent raise by noon.
But it's not all simple. While I plan to leave my 9-5 job by the end of this year, there are quite a few challenges to solve.
It's no secret that I can't stand debt and really want mine gone. I spent most of my extra income last year paying off high-interest debt instead of saving. It felt great to pay off so much debt, but I felt extremely trapped when I started considering leaving my job because I was unable to save.
Struggling to Pay Off Your Debt? Talk to a Professional Today for a Free Consultation >>
Feeling Irresponsible
The reason I'm preparing to leave my full-time job instead of just taking the leap now is because I would feel super irresponsible. I've heard you should have at least six to 12 months of expenses saved before you quit your job, depending on your circumstances.
I doubt I will save this much, but I am going to split my extra income between savings and debt payments so I can make significant progress in both areas.
Being the breadwinner in my household and having a child makes me both aware and nervous about my financial future.
My fiancé has a steady income, and I doubt I would lose every single client I have all at once, so I'm actually not worried about having a five-figure savings account by the time I make the leap.
Opening a Savings Builder Account Is Easy — Get Started >>
However, I do want to feel confident that my family will live comfortably, and I can still work toward my financial goals.
Initially, I wanted to have all my debt paid off before I decided to quit my job, but then I asked myself something: What am I working toward and why?
When I think about why I want to become debt-free, I think about being able to make more decisions for myself without my debt holding me back. I also think about not putting up with anyone else's crap. That includes being unhappy at work.
Life is so short, and I want the freedom to leave any situation I don't like or that doesn't bring me happiness.
Crossing My Financial T's and Dotting Those I's
I recently drew up a bare-bones budget to help me determine how much I needed to bring in each month to meet my basic needs, pay bills, and cover a few extra random expenses. It turns out I can live perfectly fine with $1,600 per month.
If I were to work from home, I would lower my fuel expenses and be able to take my son out of after-school care, which would save me around $250 a month. I would need to consider accounting for freelance taxes. Since I already contribute to my retirement and pay for medical and dental insurance on my own, there would be no big surprise there.
Freelancer? This Online Accountant is Designed to Support You >>
Overall, the planning process has allowed me to transition from feeling irresponsible and nervous to feeling a mix of excitement and hopefulness. Isn't that what financial empowerment is all about?